Nexthomegeneration.com – Beautifying our home with shabby chic pendant lights and lampshades is necessary to do because it can make it feel brighter. The lamp is an important thing that should be added to maximize room usage. We can create a beautiful room by using pretty lampshades. There are many designs of pendant lights and lampshades that we can choose as long as it is related to the concept. For people who apply a shabby chic design, we should choose the related concept to create a harmonious accent. Shabby chic bedroom curtains are the best thing to be combined with this lamp design. We can also create DIY lampshades which can make us have unique shapes and patterns that won't be found in any style.
Some people don't care about their lamp design selection because our room still bright even we don't pay attention to it. Actually, if the best design can create a stronger accent of shabby chic style. Today, to help you choose a pendant light and lampshade, we will give you information and recommendation about them.
Shabby Chic Pendant Lights Recommendations
Sometimes many people called pendant lights a chandelier because both of them can be hung in the room ceiling. A shabby chic living room is a suitable place to be added pendant lights because it gives a pretty effect. A warm atmosphere can be created if it has the yellow light. Now, we suggest choosing our recommendations to make your shabby chic interior design feel stronger.
Beautifying Our Home With Rose Shape Pendant Lights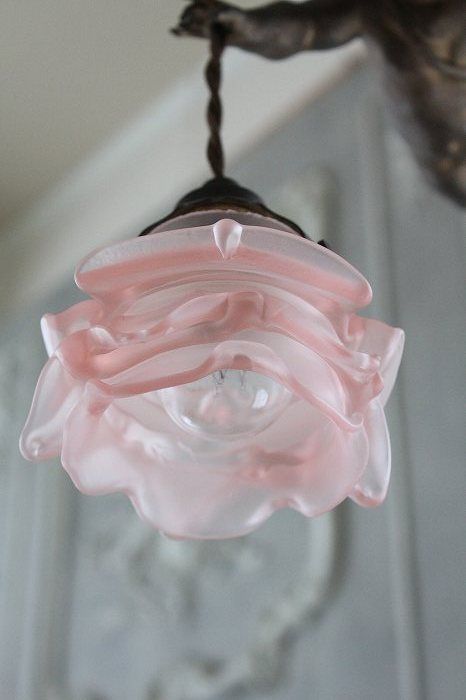 Shabby chic interior design is related to the feminine concept then that's why the furniture has a pretty shape and design. Rose pendant lights are very suitable to be installed in our shabby chic room. It has a lamp which looks like a pearl but actually, it is only an ordinary lamp like others. We can also hang it in our shabby chic bathroom to create a comfortable and beautiful impression.
Shabby Chic Pink Fabric Pendant Lights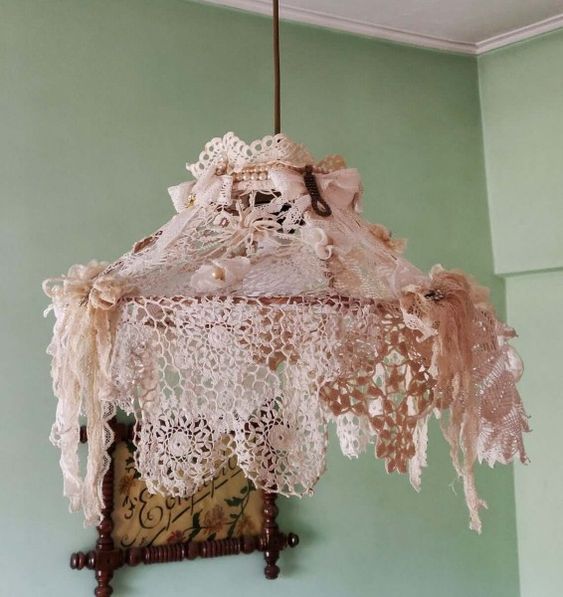 For people who have used fabric, utilizing it for making lampshades for our pendant light. Beautifying our home with stunning shabby chic light is necessary to do where it can bring comfortability to our guests while staying. If we love a feminine french country accent, This lamp is very suitable for you. It has a characteristic that is only found in shabby chic interior design. That's why it is very unique and beautiful at the same time. It can be combined with a shabby chic chandelier if we feel it doesn't enough to brighten our room.
Feminine Accent Shabby Chic Lamp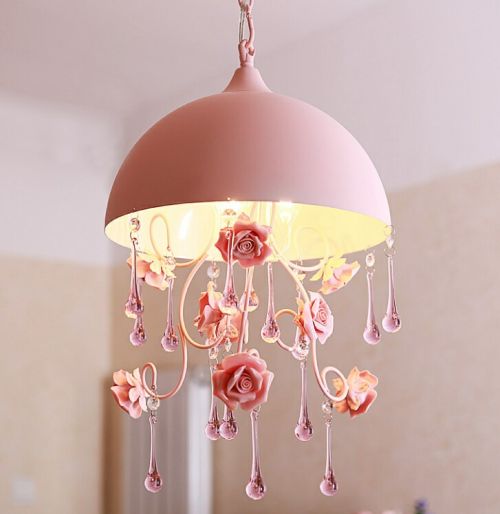 A feminine accent is the main character of shabby chic design because many furniture and decorations which has soft colors. We can also make our room looks beautiful and luxurious at the same time if choosing the right design and shape of furniture. The best recommendation from us is a rose shape with pink crystal pendant lights. It can be added to every room even in the shabby chic kitchen.
Shabby Chic Natural And Simple Accent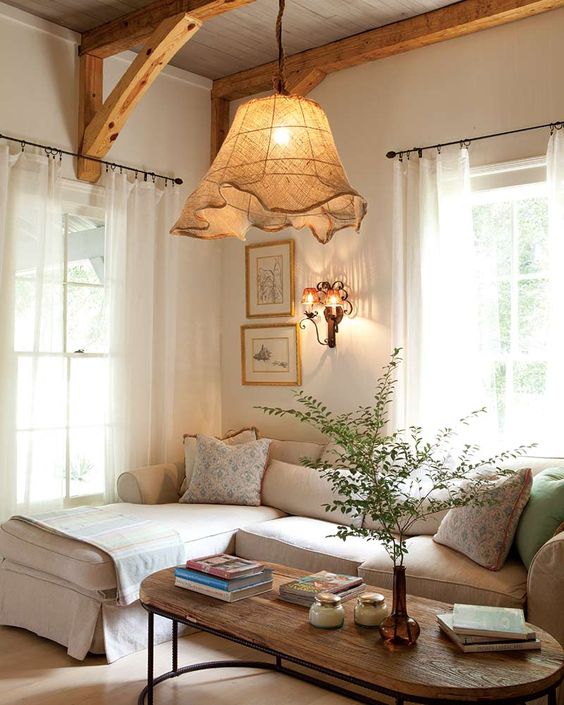 Natural lights in the home can make it feels warmer and comfortable than the cold atmosphere. A unique texture of an unused fabric can give a beautiful effect to our room. Choosing a beige color can create natural and simple pendant lights. The light which comes from it looks unique and pretty. How to decor your home with shabby chic style? Using a pendant light is the best recommendation from us to make our home have a perfect design.
Shabby Chic Lampshades Recommendations
A lamp without lampshades won't look beautiful because it doesn't have interesting things to cover its light. However, there are many people that don't know to choose lampshades for their lamp. Some people who are on a budget certainly feel confused to buy suitable designs and shapes of lampshades. This time we will give you recommendations about them.
Beige Fabric Lampshades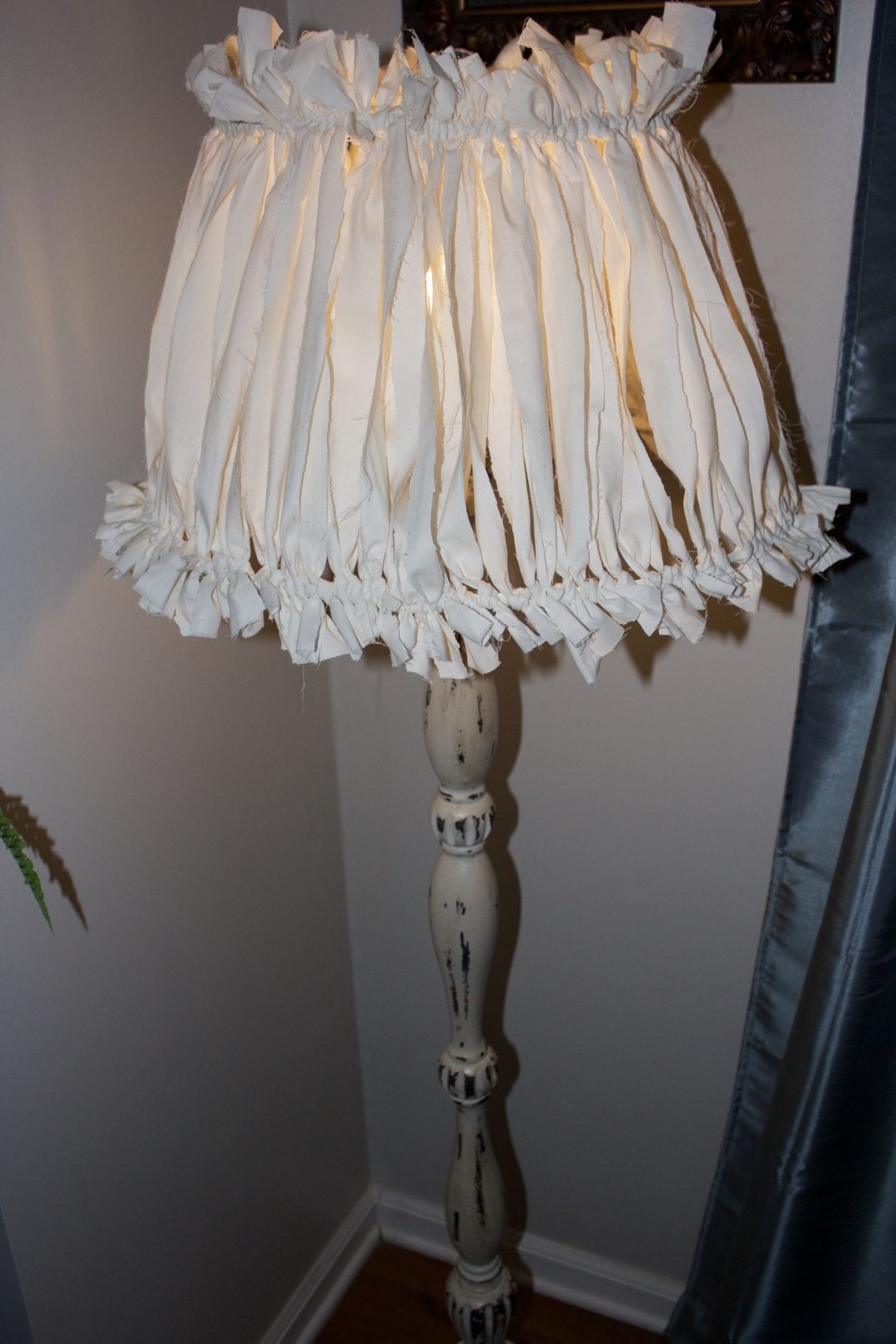 Do you have a lamp that looks ugly because it is old? If you have, try to makeover it to creates a new look. We can use unused cloth or anything that still can be utilized. To make it prettier, we should make a lacey to create a feminine impression. Light yellow can give us a warm impression and looks aesthetic at the same time. It can be combined with shabby chic decorative accent rugs.
Shabby Chic Ribbon And Brocade Fabric Lampshades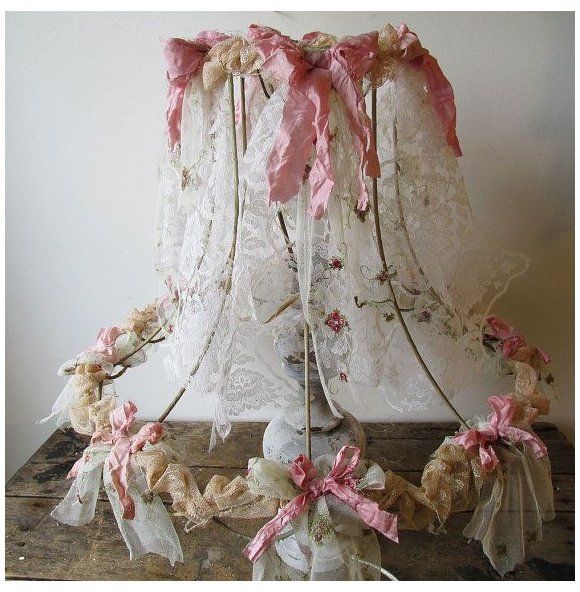 For people who have used lampshades, the recommendation from us is to cover them with brocade fabric. We can decorate it with different colors of fabric and tight some ribbons to create a beautiful look. Even it looks like old things, but actually it is a characteristic of a shabby chic design. The brocade fabric gives a feminine and cute accent that will suit you.
Shabby Chic Flower Shape Decorations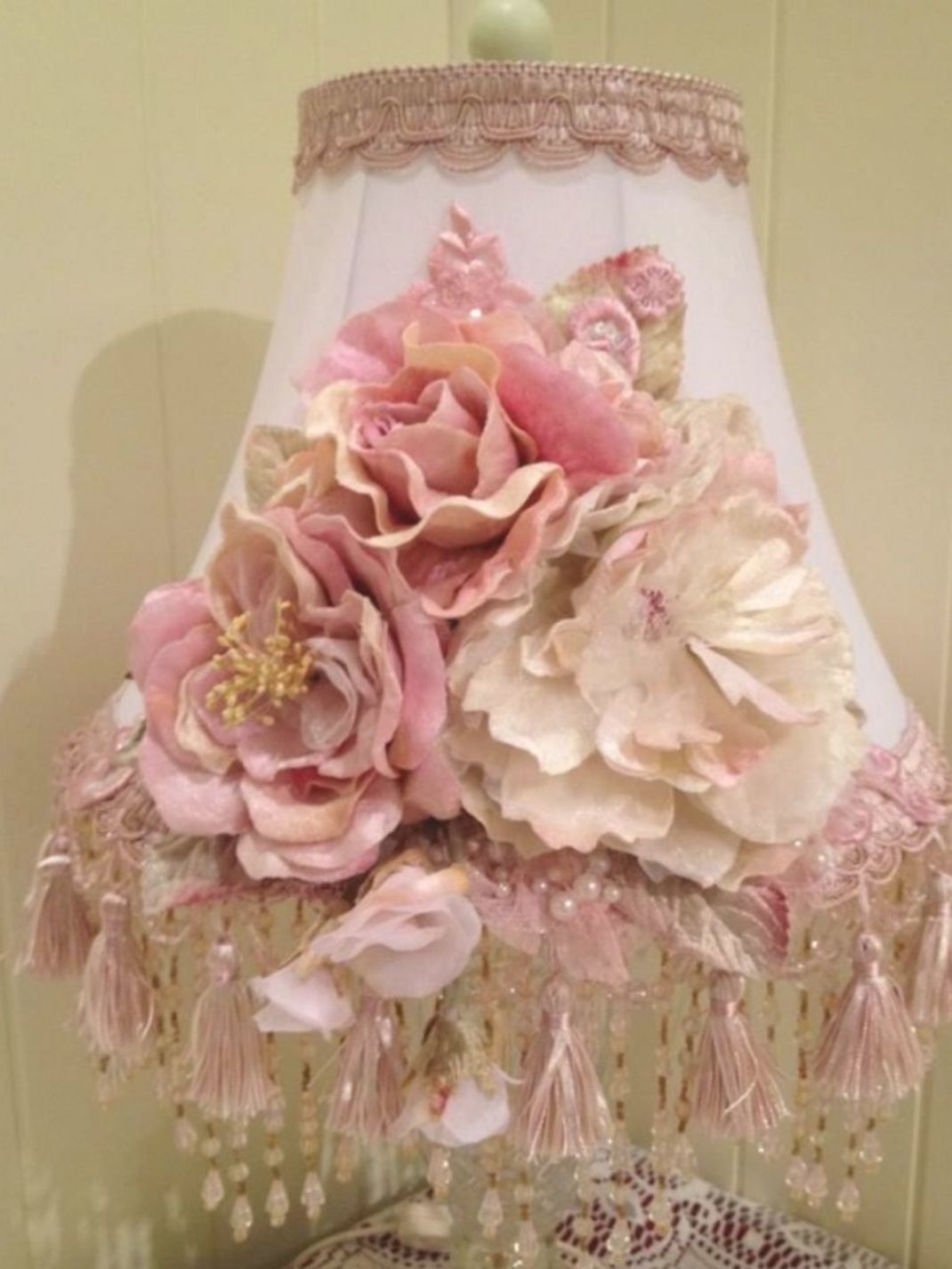 Same as our recommendations before, after making a lamp frame and cover it with fabric, we can decorate it with flower shape decorations. Sticking it to create a beautiful and aesthetic concept at the same time. If we more want to make it prettier, we should add Krystal and pearl decorations.
Shabby Chic Lampshades With Feather Decorations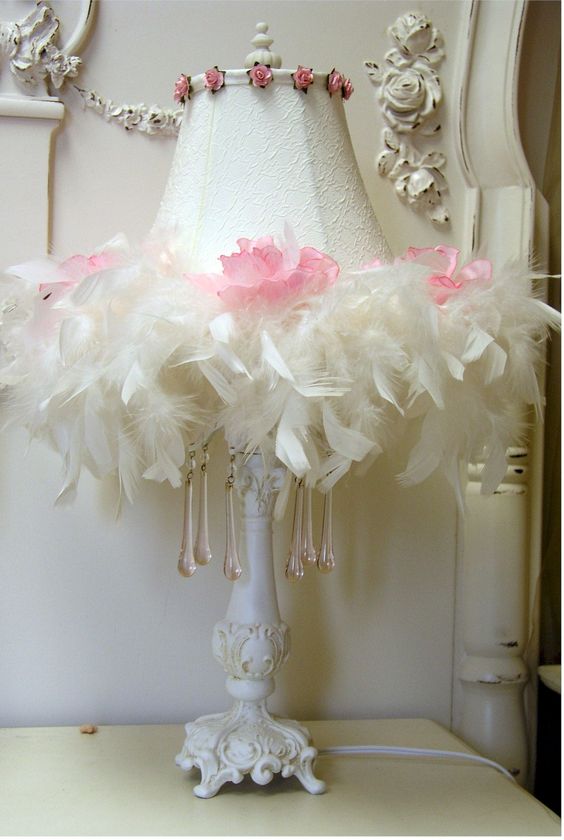 Princess accent in the bedroom can be made if we add shabby chic lampshades with feather decorations. It gives a feminine and sweet impression at the same time in our room because it has a unique characteristic. However, we can make it by ourselves or buy it in the lamp or furniture store.
Conclusion
Beautifying Our Home With Shabby Chic Pendant Lights And Lampshades is necessary to make it won't look monotonous. However, we should pay attention to the furniture selection and decoration of our shabby chic home. Probably, by using our recommendations we might help you to create the best shabby chic interior design.