NextHomeGeneration.com – Shabby Chic is a style that can be applied to every room in our home even in the kitchen. The style is very suitable for us because it's easy to apply. Shabby Chic is suitable for those who want their house to have a feminine impression because this style tends to show feminine and vintage concepts at once. Although the shabby style has 'shabby' in their name actually this concept is not shabby anymore. That's why this style is very suitable for those who want to have a feminine concept in their room. Besides the kitchen, this style can be applied in any room in our house and if we don't know how to apply it we can help you how to apply the shabby chic style in our home but how to apply this style to our kitchen? This time we will help you to apply it.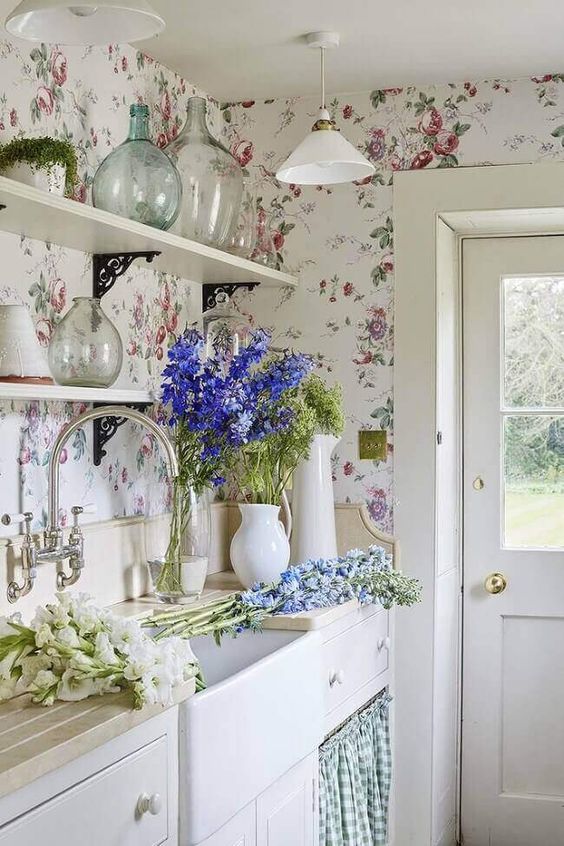 Shabby Chic is Have Floral Pattern Characteristic
We should apply a floral pattern wallpaper to our kitchen because that makes the shabby chic concept feel stronger. Shabby chic is identical to it and that's why we should apply it to our kitchen. For any furniture, we can choose white or blue and any warm color to support our concept. Floral wallpaper has many patterns that decided by what we like as long as related to the shabby chic concept. Although this style usually has blue or white furniture we can choose any color like lavender pattern which has purple color or sunflower pattern which has a yellow color. If we install a vintage lamp or a vintage shelf we can add a vintage concept to this kitchen. This style offers two beauties at once. First is the beauty of vintage furniture and second is the beauties of sweet and feminine impression. Shabby chic make us feel like cooking in the village atmosphere in Paris.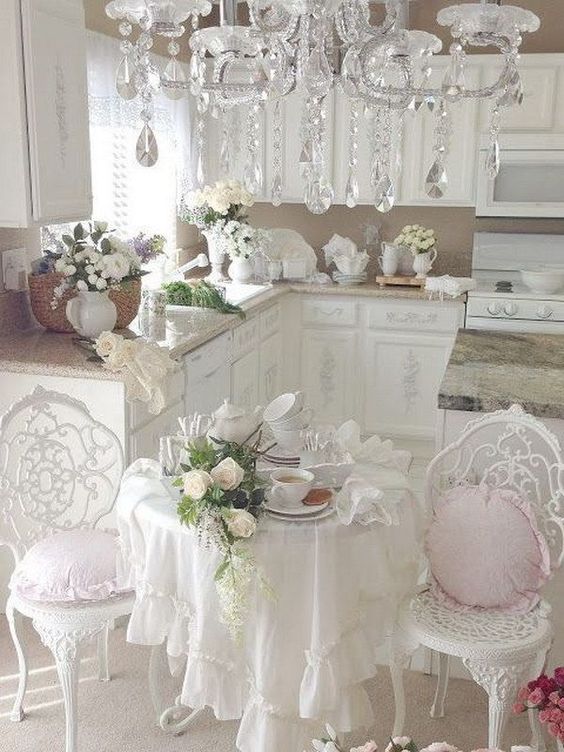 Chandelier Not Only Can Be Installed in Princess Concept but also in Shabby Chic Kitchen
White is a general color in the shabby chic concept. We can use it in our kitchen and still maintain this concept. If our kitchen is close to the dining room install a chandelier to make us feel like the shabby chic kitchen. Pay attention to chair selection because if we choose the wrong chair we can fail to make this concept. The pair of unique chairs is a great design for this concept and complete with a unique tablecloth. We can add flowers to our kitchen to strengthen the concept. We should choose white accessories for the concept but if we don't want to make the kitchen to be completely white better choose beige or light brown accessories for variation. Complete it with a soft cushion for comfortable sitting.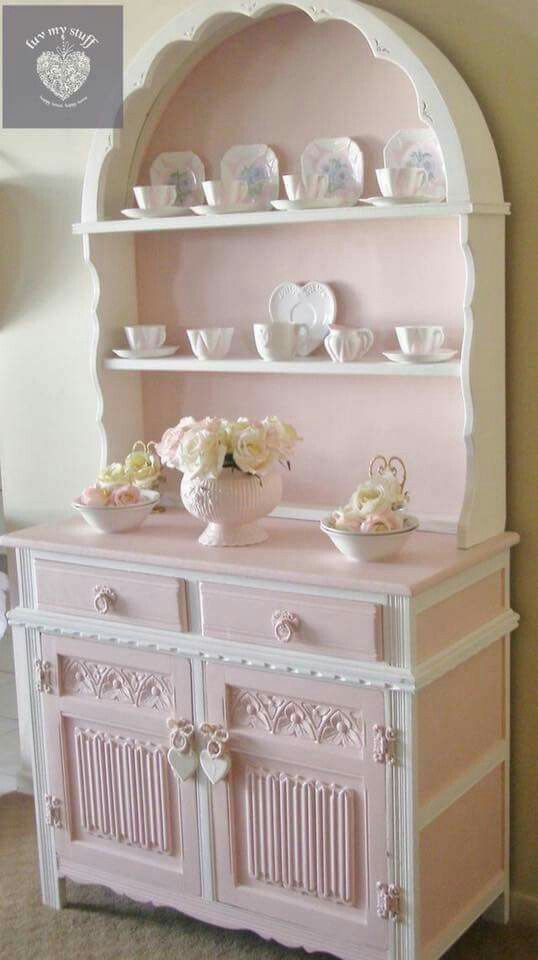 We Can Use Our Glass Collection to Shabby Chic Kitchen Ideas
Our glass collection is also can be a decoration for our kitchen. We can put it in a cupboard that has a shelf and arrange the glass in the right position to prevent it from falling when we cook. Also, we can just hang out in our kitchen but make sure to choose the glass which has a more unique design to hang it. The more unique the design is the stronger concept itself. If we just put it in the cupboard we should add the flower or fill the empty place in our cupboard we also can put the lamp on it. Besides the glass, we should add a vintage plate and put it behind the glass to make it prettier for the viewer. If we have a poster or something which can be stick on the wall we can add it. The vintage glass and plate which are used as decoration can make our kitchen feel prettier and don't get monotonous. Also can make us not feel bored while cooking in the kitchen.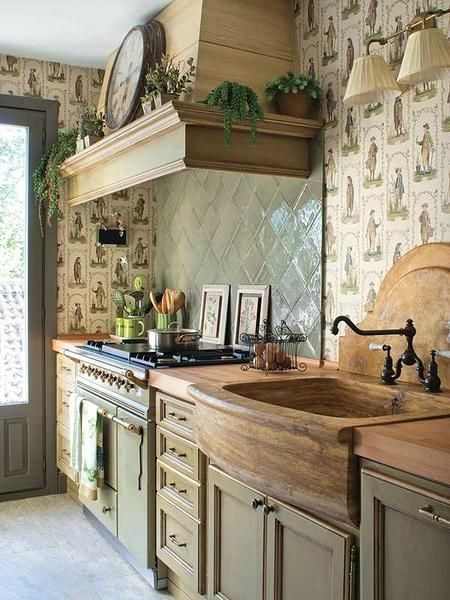 Wooden Furniture is An Alternative if We Get Bored with Other Furniture
Wooden furniture has a chic concept and we can install it in a shabby chic concept. This furniture also gives a unique impression because of barely choosing it in their kitchen. People usually use metal or iron furniture as their kitchen furniture but if we install wooden furniture we can make our kitchen warmer than before. Brown color from wooden has a warmer effect if we look. This furniture is suitable with artificial cactus as a decoration and we can add a wooden clock in our kitchen to make a strong warm effect. We can apply wallpaper on the kitchen wall and everything we want to add which is suitable if we apply it to our kitchen wall.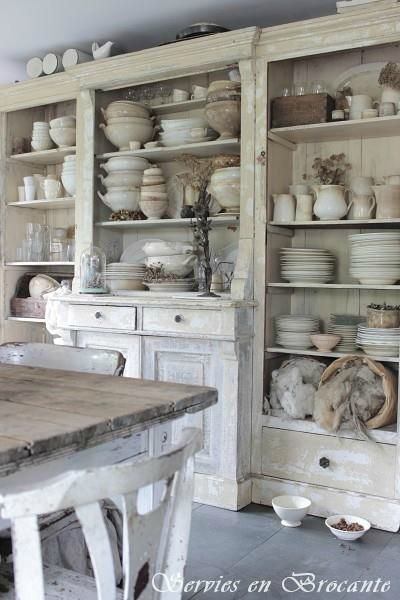 Faded Color Cupboard Give our Shabby Chic Concept Feel Stronger
Furniture with faded color can be bad if we look at it. However, it won't be if we add in the shabby chic concept. Shabby chic has special characteristics besides floral patterns, and the faded color on the furniture is one of them. Faded color furniture is not always bad if we know exactly where to set it because shabby chic has a faded furniture concept where it is important to add. We can try to add it as furniture in our kitchen to make this concept feel stronger. The most important thing is to make sure it still has good quality and strong resistance.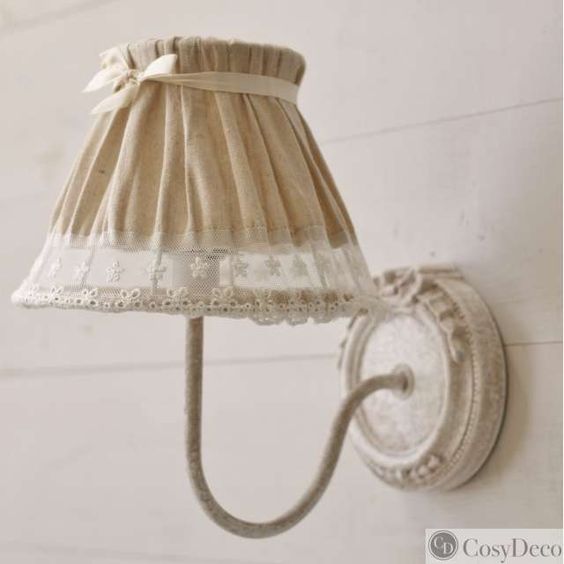 Right Lamp for Shabby Chic Kitchen make Our Kitchen Feels Better
Maybe lamp is not important things but if we wrong to choose it this concept cant be applied to our kitchen. We can choose any lamp as long as it is related to the concept. The lamp with a vintage design is right for the shabby chic concept or if we have shabby cloth we can make a lamp with that. We should choose light brown, beige, or white. If we have shabby fabric we can make it ourselves because the lamp by ourselves helps us if we in a low budget.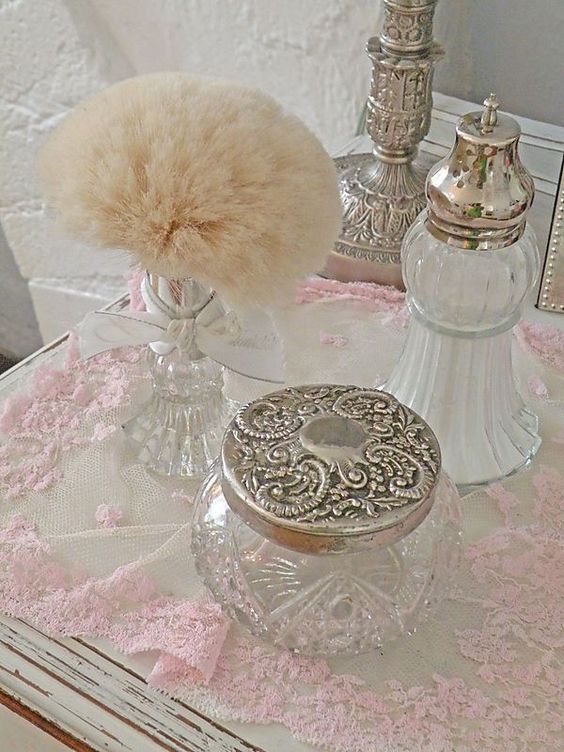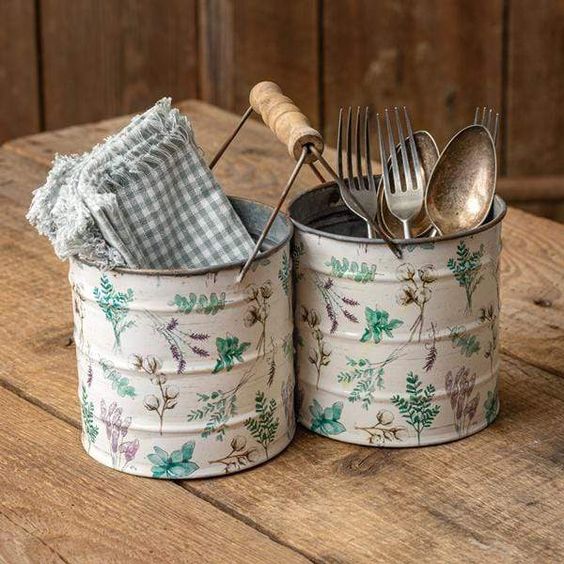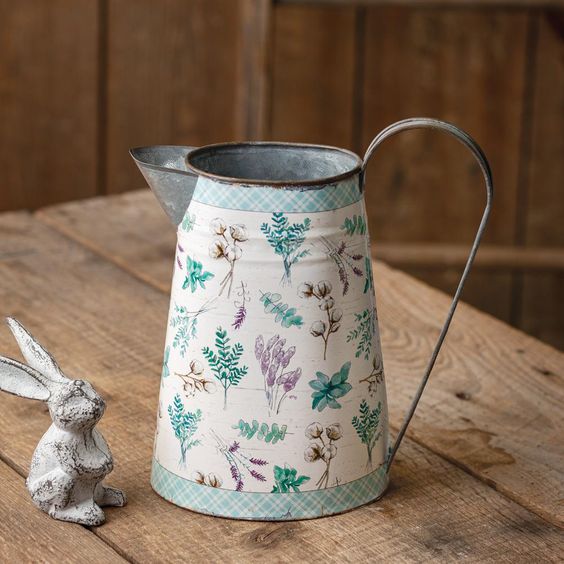 How To Choose Shabby Chic Kitchen Accessories
Choose the right color for our kitchen accessories such as blue, white, light brown, and pastel colors because that is the right color for the shabby chic concept.
Make sure your kitchen accessories have a flower pattern. All furniture should not has a flower pattern. We can choose one of our kitchen accessories for its pattern.
Complete it with shabby furniture like a shelf or cupboard to support your shabby chic kitchen accessories.
Anything concept that we use, we have to make sure our kitchen is totally clean. The clean one makes comfort atmosphere and will be good for us. Our food will be also sterile. If you wish to know more, you can check out Tips for keeping our kitchen always clean that it will help us to create the kitchen as our desire because it's important to keep our shabby chic kitchen always sterile in this pandemic. The kitchen may not a personal room but it is an important room in our house and it's a dream for some people to make our kitchen to be a comfortable room. Shabby Chic kitchen ideas can help us to create the kitchen that we want.