Nexthomegeneration.com – If we want to build our home, we should choose a suitable paint color to make it look beautiful. We can feel like in the autumn if we use a color that is related to it or we will feel winter if we paint our home with a cool tone type. Generally, a home design always has a characteristic that needs something which won't be found in others. A rustic style also has a special color that makes it look different from another concept. If we don't choose a suitable type, we will ruin our style and makes our home look ugly. Besides choosing suitable color types, we should know about how to maintain our rustic timber cladding because we will have it in our home. Today, let's read our article to make your home have a strong rustic accent.
Rustic Home Exterior
Do you know rustic designs? It is related to the greeneries, metal accents, wooden materials, antique items such as traditional cars or cameras, and old stuff. However, it looks beautiful and unique at the same time so there are many people who apply the design in their homes. It teaches us that a beautiful look and elegance can come from a simple design. Rustic also serves as a strong reminder to us that the beauty of certain objects can evolve as well during time.
Rustic colors have a deep and natural impression. Green, brown, gray, and fall colors are always related to the design and are very suitable to paint our home. Most of them are always found in nature like the green leaves, brown trees, the gray of muds, and fall colors like maple leaves. This color often uses in the rustic design because gives us a warm cozy atmosphere that makes us can enjoy our time staying in the home. We can paint our modern rustic living room with them to create a stunning impression.
What Are Rustic Paint Colors?
Rustic paint colors always have an earthy tone and have neutral tones of green, brown, gray, orange, and red. The best thing about them is we can have beautiful color combinations that will be different from other designs. By applying a rustic accent, we can have our own characteristic of ourselves and won't look monotonous or similar to other homes. We will give you some rustic paint colors recommendation to help you create a fascinating look of the design accent. Don't forget to add these colors in your interior too like in the minimalist rustic bedroom.
Choosing Rustic Paint Colors Recommendation
Autumn And Wood Paint Colors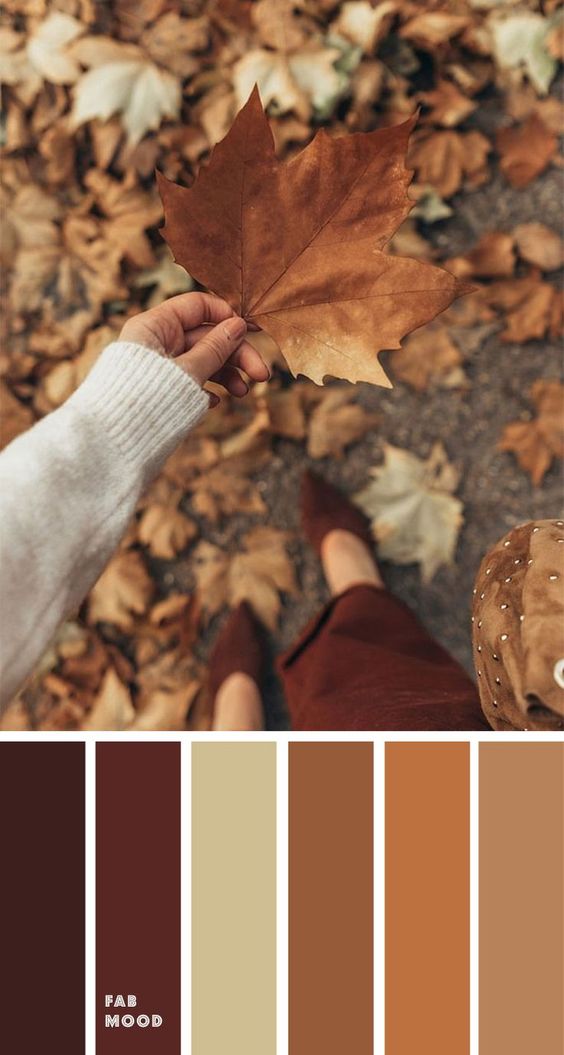 If you are confused to choose colors for your rustic home, we recommend choosing autumn colors like the picture above. It gives us a warm atmosphere and looks beautiful so it makes us always remember the fall season while looking at it. The color is preferred for those of you who live in a cool country like Russia. We can choose it as long as it is related to our rustic concept. Autumn feeling is preferred to be added in the modern rustic kitchen to make a cheerful atmosphere while cooking alone or with families.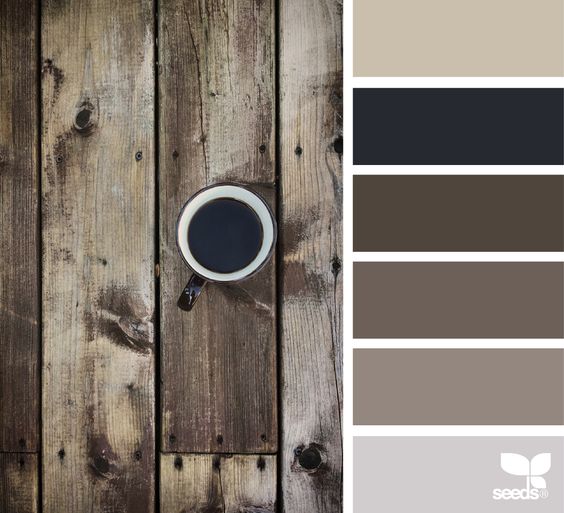 Some people might want to have a stronger wooden accent in their rustic homes. Wood color palettes like in the picture above are preferred for them. It has a bright and dark impression at the same time that will make your rustic home look very fascinating. The color is also preferred to be applied in the small rustic bathroom to make it feel warm and have a strong design accent.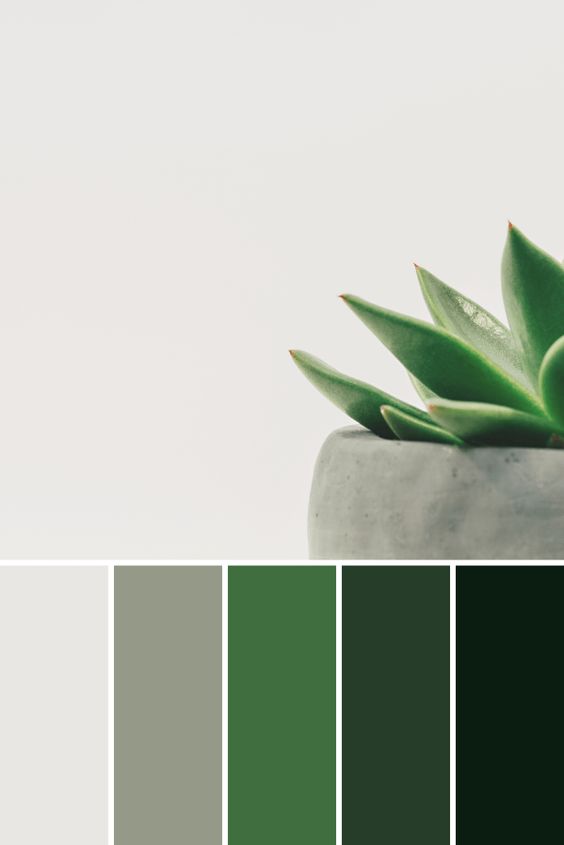 Besides autumn, plant colors are suitable to be applied in our rustic home. It looks fresh and won't look monotonous because of its various types. We can also combine them with other colors to create a stunning look. If we apply the color to our home, it will be prettier if we add various plants as decorations. A green rustic dining room is one of the examples that we can make in our interior and exterior.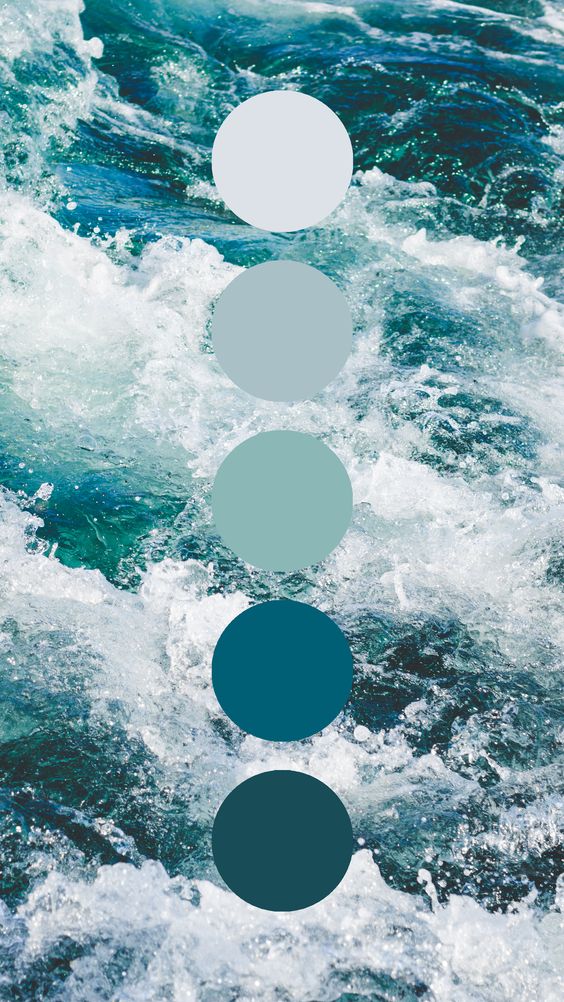 For people who love blue, an ocean color palette is preferred. It has various colors that are related to the sea and water. It also makes our rustic home look beautiful and stunning at the same time. We can choose them as long as it is suitable to our home concept. It is suitable for an inspired rustic farmhouse exterior because it looks natural and simple at the same time.
How To Maintain Your Rustic Timber Cladding
Timber cladding is the smart and economical choice for a home exterior because it has unparalleled beauty and long durability. It gives us flexibility and a long-lasting finish for all applications. However, to make it have long durability, we should do simple cleaning, maintenance, and protection. Besides cleaning it, we should know the best rustic cladding to make our home have good quality. This time, we will tell you how to maintain your rustic timber cladding.
Removing Dirt And Stains
The first thing that we should do is giving a deep cleaning to our cladding to remove stains and prepare it for a fresh wooden oil coat that will create a new look. Staining from surface fixtures, sun exposure, or mold is easy to clean by using a cleanser, water, and a stiff bristle brush. We should use special cladding cleaning products to maximize it.
Replacing Cracked And Warped Timber
Moisture change can make our cladding cracked and warped because it gives a lot of effects. Generally, wooden materials will absorb water during the rainy or winter season then they will be dry in the fall, summer, and spring seasons. Learning to fix cracks in your timber cladding when they first appear can prevent extensive damage. To repair it, we should remove any rotted timber and follow the instructions on your chosen filling product.
Give Fresh Paint
Our paint color will be cracked if we don't change it for a long time. That's why it is important to change the color with fresh paint to create a beautiful look. It will make our cladding have new look and give it long durability.
Conclusion
A rustic exterior design has a unique color so that's why it looks different from other designs. We should pay attention to it and don't forget to keep our home exterior have a beautiful look by giving it the best maintenance.