Nexthomegeneration.com – Creating our home have a beautiful design in the interior and exterior is certainly a dream for many people. We can't only make our interior that has beautiful looks, but we should pay attention to our home exterior. It makes us have a pretty home on the outside or insides. We should choose an interesting exterior design that is easy to apply but also make it look beautiful. Actually, making an eclectic home exterior is easy because this design doesn't have its own rules. The important thing is to pay attention to furniture selection. Today, we will give you some tips to choose eclectic home exterior furniture with cushion recommendations.
What Is The Different Of Indoor And Outdoor Furniture?
Based on the placement, indoor furniture is placed in the room and outdoor is in the backyard, front yard, front porch, patio, or even balcony. Is that the only difference? Of course not, because in the materials, indoor and outdoor furniture are literally different. Indoor furniture is made of flexible materials and doesn't have strict conditions in its selection. However, outdoor furniture is more concerned with durability and function than how it looks. It is should have long durability with strong materials to make it stronger even placed outdoor which will be affected by different seasons.
Tips To Choose Eclectic Home Exteriors Furniture
If there is a difference between indoor and outdoor furniture, certainly to choose it should have certain considerations. We can't carelessly choose eclectic exterior furniture and should know how to choose it. Now, let's get to know the tips from us!
Determining The Right Size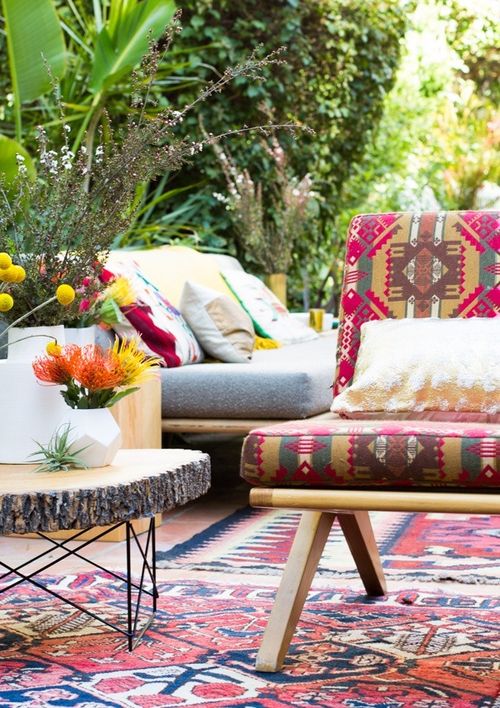 While choosing eclectic furniture for a home exterior, the first thing that you have to pay attention to it is furniture size and we should choose enough size for it. Don't let our exterior look less attractive because we use too big or small furniture.
It Should Have Long Durability
Exterior furniture is more prone to damage due to weather changes. Therefore, we should be careful to choose it and know about the quality of it. We should choose that has long durability for making it survive from season effect. Generally, solid wood, stainless steel, and rattan materials are the best material for outdoor furniture.
Finishing Type Selection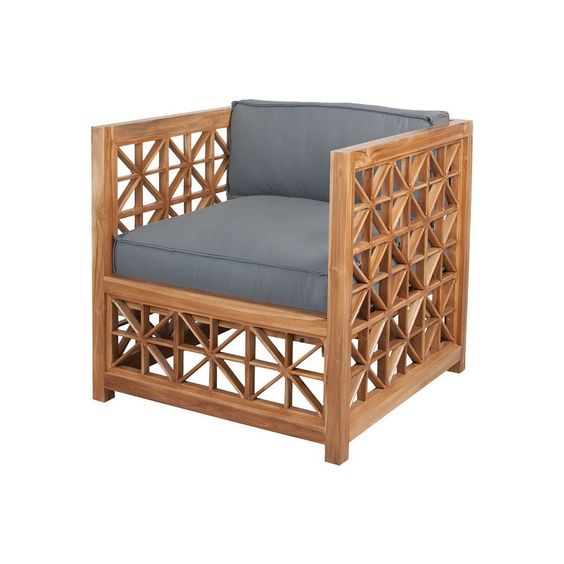 The durability of outdoor furniture is determined by how the finishing material coverage. It will protect the furniture from any bad effects due to unconditionally seasons or anything on the outside. Polyurethane is the best material for finishing because it is very strong resistant, waterproof, and also suitable for outdoor furniture.
Color Selection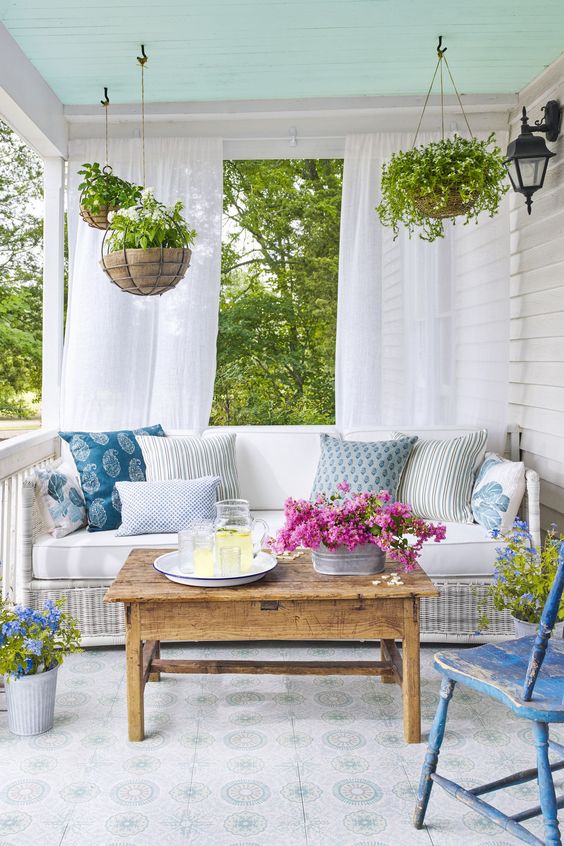 We can free to choose a color selection of furniture as long as it is suitable for us and appropriate to our home color. Generally, an eclectic exterior design usually uses a bright color for their furniture. However, we can combine it with neutral colors like white, beige, grey, and black. Furniture recommendations for home exterior should be our attention to prevent adding wrong things to our home.
Prioritizing The Furniture That Easy To Clean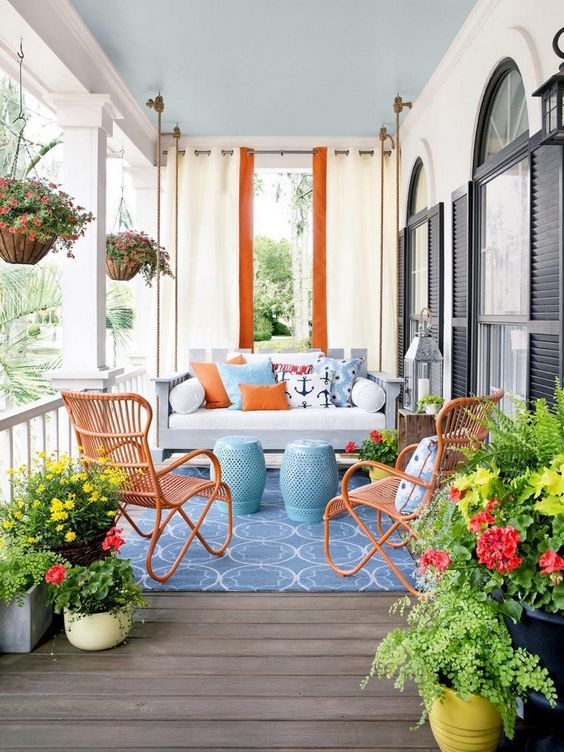 Furniture that is placed on the outside is definitely more prone to getting dry than indoor furniture that tends to have better protection. That's why we should choose furniture that is easy to clean. Don't let the dust and other dirt make it look dull and we don't recommend you to choose fabric furniture because it is easy to dirty.
Concerning Of Multifunctional Furniture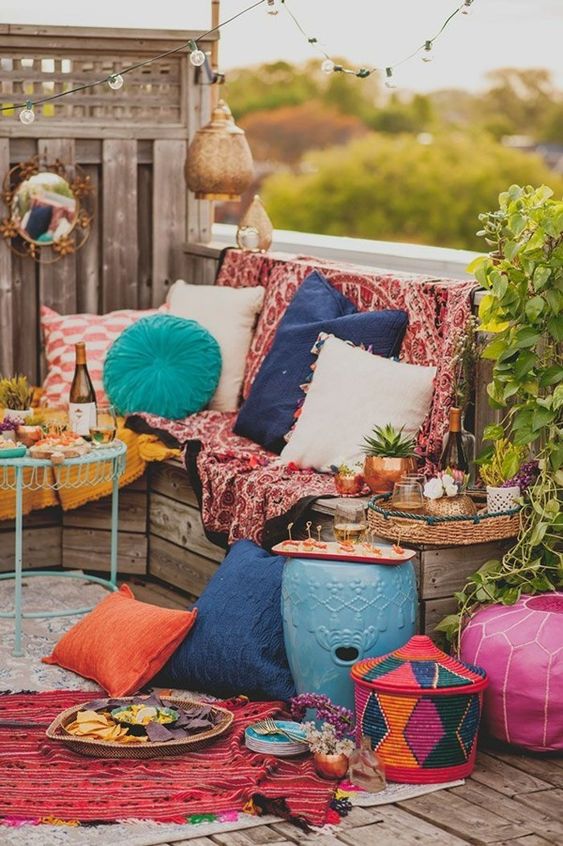 To save our expenses, we should choose furniture that has multifunction for our home exterior. For example, we can choose a table that can use as a chair at the same time. Besides can make us spend a little money, this furniture looks unique that won't be found in any furniture in other homes.
Cushion Recommendation
If we want to make a little chair but still feel comfortable and look beautiful, a cushion can be chosen as exterior furniture. Actually, there are many designs that we can choose as long as it is related to our concept. Now, we will give you eclectic cushion recommendations for an exterior that are very suitable to add to the eclectic front porch or roof terrace and other exteriors.
Square Pattern Cushion
Simple but looks beautiful is the main impression if we look at this cushion for the first time. It doesn't have a complicated pattern but is suitable for adding to our exterior room. Besides as a pedestal that can be added to the chair, it is suitable to add in the eclectic living room or bedroom as long as it makes us comfortable and the design is still related to our concept.
Colorful Cushion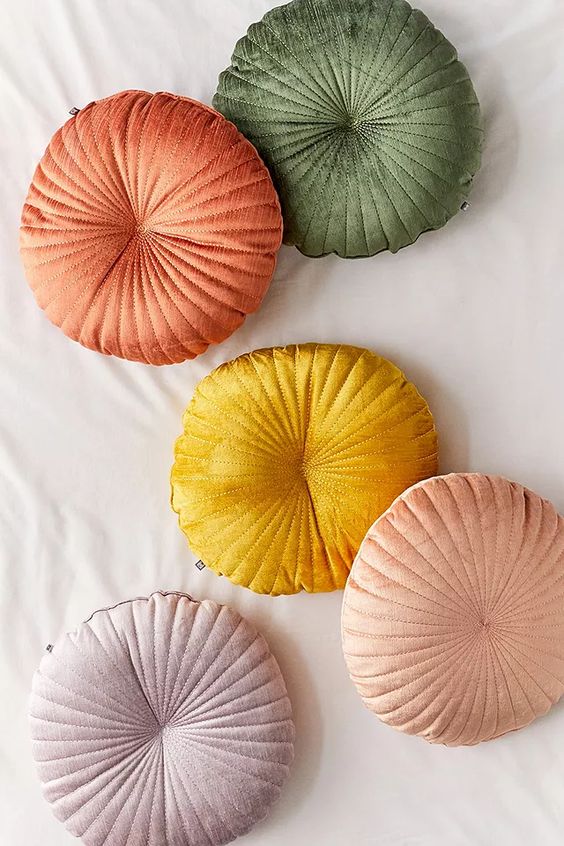 Different than before, it doesn't have a pattern on it because it is beautiful only with its color. It has a beautiful design with striped impressions that makes a flower shape with beautiful color. We should add it to the chair or on the carpet as a pedestal while sitting on it. It is also pretty if we add in the eclectic home office to make us more focused while working. Exterior cushions for an eclectic home should have soft materials to make us feel cozy and warm at the same time.
Cube Cushion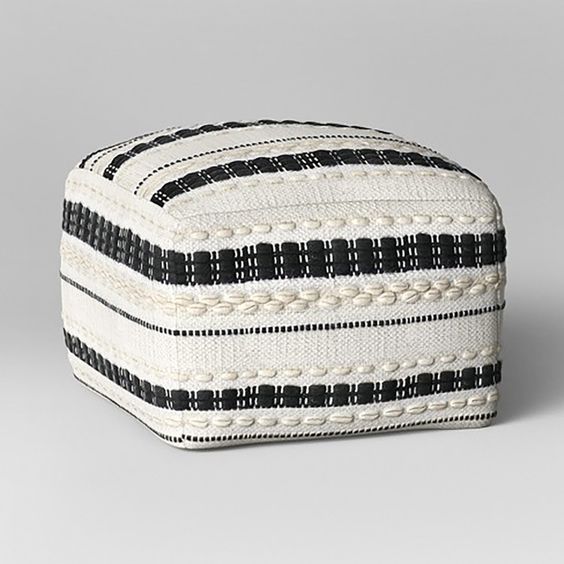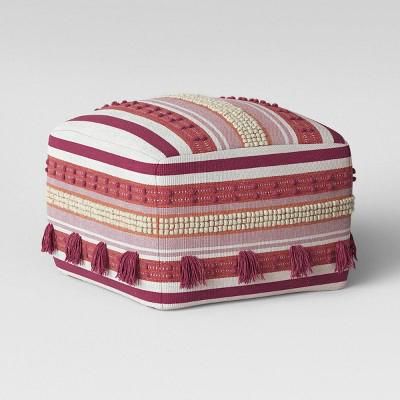 Some people might think that a round cushion is looking monotonous, but we have another recommendation that can make you have a different shape of it. We recommend you choose a cube cushion to add to our home exterior. It has a unique design in white and black color that can make it have a stronger design. Actually, it has many colors that we can choose as long as it is related to our concept. An eclectic design is identic with colorful furniture. Therefore, these exterior cushion recommendations are very suitable to add.
Floral Pattern Square Cushion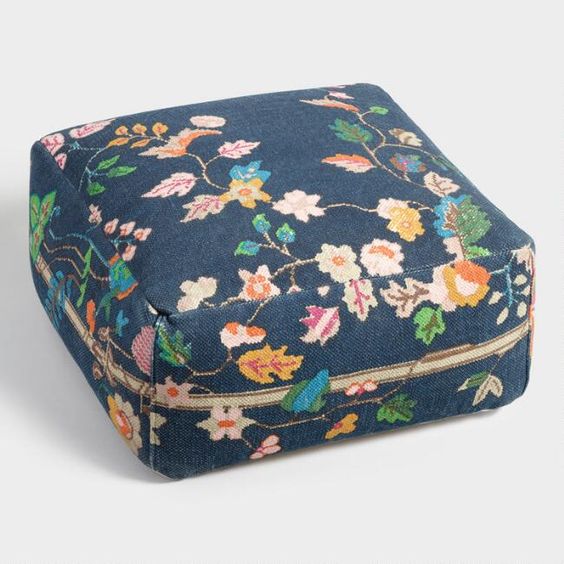 For people who want to have a feminine accent on their home exterior, we should add a floral pattern cushion. We can choose it for making a feminine concept and combine it with other furniture. This cushion is also suitable to add to the eclectic bedroom interior on the chair or only on the floor.
Conclusion
Eclectic home exterior furniture recommendations from us have attractive design and don't look monotonous because it has a unique characteristic. To apply it, we should choose the best furniture. Eclectic exterior cushions are also necessary to pay attention to because they can make us feel comfortable if we choose the best type.