Nexthomegeneration.com – Who loves bright colors with unique characteristics that won't be found in any interior design? If you are one of them, it is very suitable for you to apply. It has unique characteristics by using some elements of furniture and decoration. It is also suitable to apply in any room as long as it is related to the concept. If you love painting, art, Talavera tiles, and earthenware we should apply this design to our home. But, how to apply this style? Let's find out more about Mexican-style home interior designs!
What Is Mexican-Style Homes Interior Designs?
Mexican-style homes are interior designs and architecture is characterized by vibrant colors, bold distinctive Mexican patterns, and rustic furnishings. We should use rich vivid colors and cultural designs to create a warm, welcoming, and stimulating ambiance. We can use any element that has a Mexican characteristic such as Talavera, terracotta, and paintings. This design is suitable for you who want to make a different environment and interior design from others.
The Characteristic Of Mexican-Style Homes
What comes to your mind when you hear the word, Mexican? We certainly think of terracotta that has a stronger traditional accent of Mexico, right? We should choose it if we want to have a different interior design and characteristic. It is also easy to apply because doesn't need furniture that is complicated to find. However, this is a little bit complicated to find decorations that suitable for it. To make you easier while applying it, we will give you some information about the characteristic of Mexican-style homes! Now, let's get to the list!
Full Of Bright Colors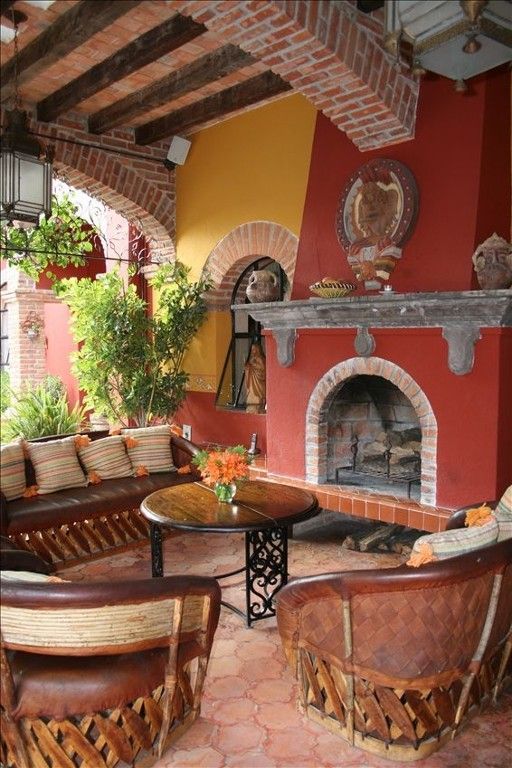 Using bright colors is one of the characteristics of Mexican interior design that makes it have a colorful and cheerful concept. However, it does not look childish because we will use decoration that has a Mexican accent. Generally, this design usually combines many colors at the same time. For example, we can combine yellow with red color in one room by painting our walls using them.
Using Terracotta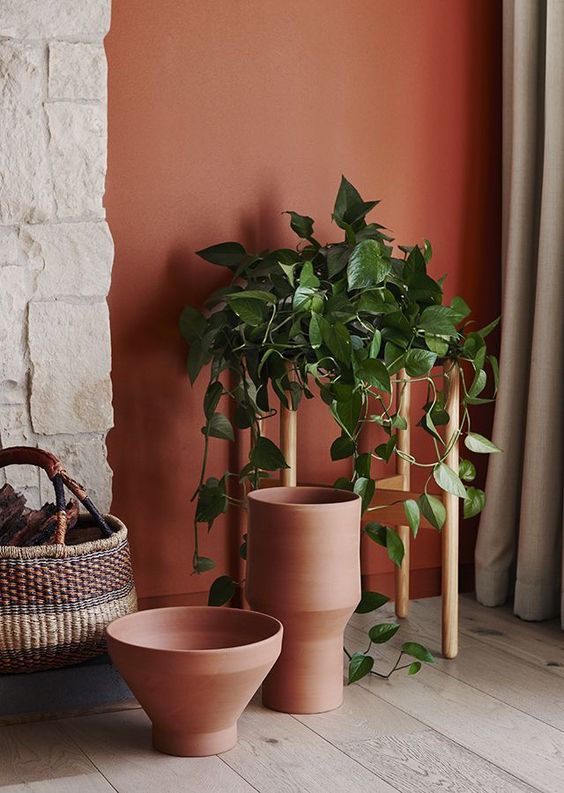 Terracotta is a characteristic in the Mexican interior design that has a stronger accent. We can use it as a decoration or add something like flowers or anything that you want as long as it looks beautiful. If we use it, it gives us a stronger design with a natural impression and looks prettier. We should use it to create a traditional feel of Mexico's country. The type of terracotta that is most often used is the terracotta pot with a California strawberry motif. It has a natural red color and many holes making it suitable for growing flowers or herbs.
Typical Mexican Art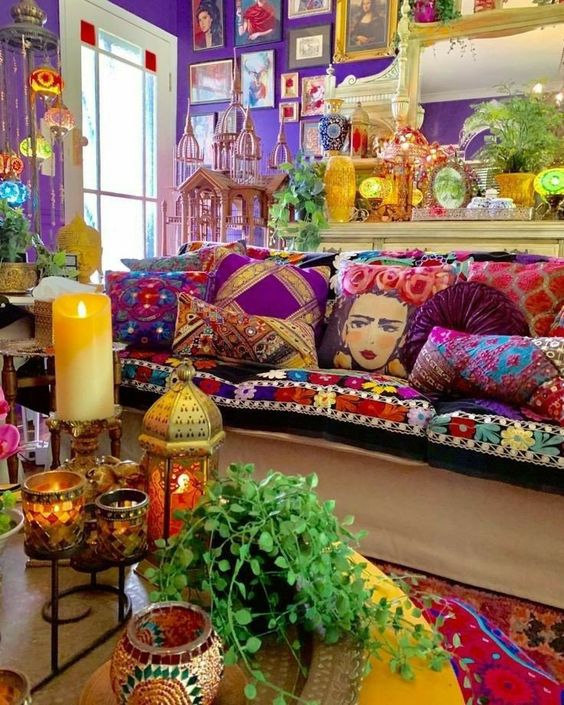 Besides using furniture to create a stronger accent, we can add artwork that is often used by Mexican people as decorations. For example, we can hang a unique painting that has patterns or images that are identical to the Maya and Aztec. Other than that, we can also add a wooden typical Mexican statue or bright color fabric with a striped pattern.
Traditional Carpet Or Rugs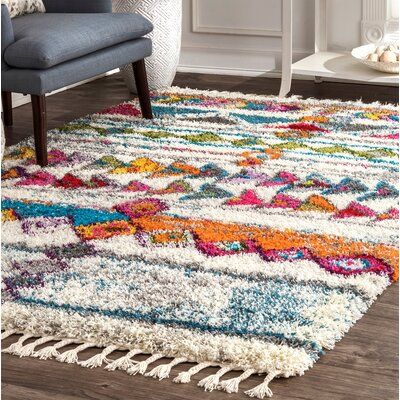 Carpets are the most mandatory elements to use in Mexican-style interior designs. There are many types of Mexican carpets but we should use a handmade rug or carpet that has a stronger concept. We can add it to the modern Mexican living room or kitchen that can make them look beautiful than doesn't use at all. Generally, it uses bright colors with a traditional pattern. Wool fabric is always used for making a Mexican carpet or rug because has a soft texture and long durability. It also makes us warmer in the winter if we sit on this rug or carpet. The pattern that usually found in it is striped, zig-zags, and animal type.
Cactus Plants As Decorations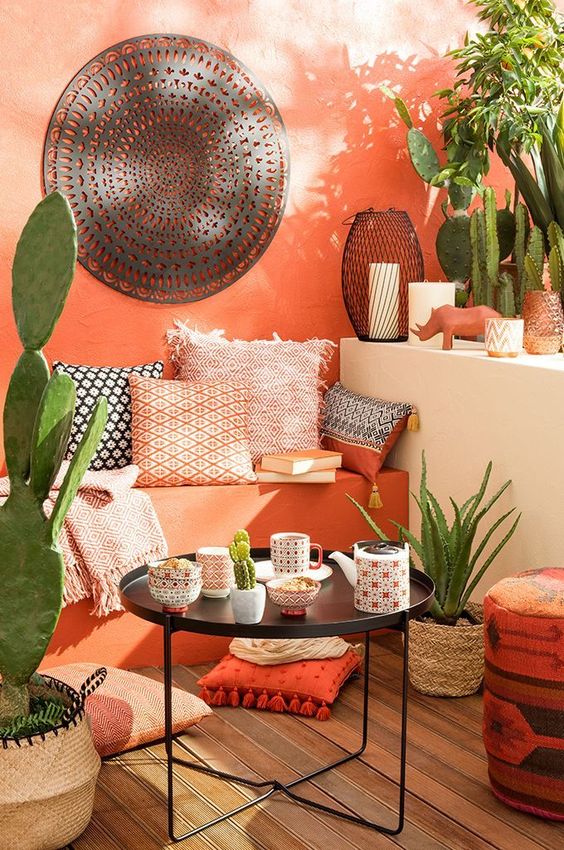 To create a perfect Mexican room, we need some decorations but look unique and can give us a fresh impression. If we want to have it, we should add a plant as decoration to make our room have a beautiful look. A cactus plant is our recommendation to add because it is one of the characteristics of Mexican interior design. There are many shapes of cactus that we can choose as long as we like it and related to the concept.
Talavera Tiles Is The Best For Flooring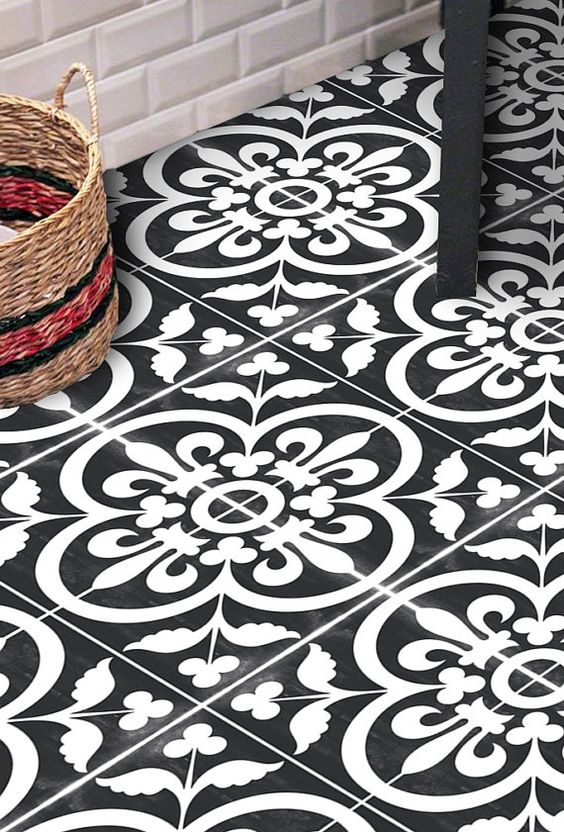 In other interior designs, we can add many tiles as long as it is related to our concept. Actually, in Mexican interior design, we can do it too but if we want to create a stronger concept of a Mexican accent, we should use Talavera tiles. Mexican tiles accent are possibly the closest we can get to Mexican-inspired design. Whether using vivid colors and patterns of ceramic it can make our room look beautiful and unique at the same time. These tiles can be added anywhere even in the Mexican bedroom interior design.
The Advantages Of Applying A Mexican-Style Interior Design
Some people might curious about what we can get if we apply a Mexican interior design to our home. This time, we will give you the advantages of it that might more convince you to apply this design.
It uses many bright colors and suitable for people who have kids because it gives us a cheerful impression. Moreover, it can make us have a unique interior design that won't be found in other styles.
We can decorate our walls with many decorations as long as it is related to the concept that we make. It also allows us to have a beautiful room by using many things that we use as decoration.
There are many plants that we can add to a Mexican room as long as it is related to our design. For people who love cactus than any ornamental plants, we can use them in our room to make it beautiful.
Conclusion
A Mexican interior design is a unique interior style that we can apply in any room as long as we pay attention to its characteristics. It also has many decorations that won't be found in any style of interior home. Hopefully, by knowing all information about it from us, you can apply the design easier.