Nexthomegeneration.com – What is an eclectic design? Actually, it is one of the home designs that doesn't have many rules to apply. The eclectic design has a mix and match concept which means we can combine any design at the same time. It has a unique characteristic that suitable for you who want to make a catchy and non-monotonous concept. If you are still confused about how to choose the design that suitable for you, the eclectic design can be applied to your home. Although it combines many designs at the same time we can't carelessly combine them. Today, we will help you to make a home exterior with an eclectic design. Hopefully, we might help you to make this astonishing and unique design.
History Of Eclectic Home Exterior Design
An eclectic design and architecture have been popular in the 19th century. This style combines historical elements as basic elements to create something new and authentic with freedom of expression. In interior design, Eclectic style covers a variety of things such as building structure, furniture selection, decoration motif, elements of style, and others. It is a bit synonymous with Victorian and gothic designs.
Consideration Before Applying Eclectic Home Exterior Style
How to apply eclectic home exterior style? Some people certainly want to know how to apply it. Now, we will give you things to consider for applying this design to your home exterior.
Use furniture that is related to each other because it can make our design have a harmonious concept. This design prioritizes use multiple colors but we can't use it carelessly because it makes our designs don't relate to each other.
Keep the focus on a concept that we will make and use some decorations that have an eye-catching design.
We should have one point that can be the main focus during applying eclectic design. What is the meaning of having one point? For example, we use blue color as our exterior, which means we should have blue furniture in each of our rooms in the interior home.
Decorations are necessary to add because they can make our design won't look monotonous.
Use many patterns in our home exterior like wallpaper for covering our wall or paint it with a unique pattern.
Eclectic Home Exterior Design Ideas
There are tons of ideas on the internet that we can choose as inspiration or only to follow for making our home exterior. Sometimes it is not suitable for us because is so complicated or even the design is not related to what we want.
Farmhouse exterior design combines some materials like wooden and many colors that suitable for making the design. We should paint our wall in white color and use a wooden material for some parts. We can make some windows to make this concept stronger. To make it look beautiful some decorations can be added to our home exterior like plants or others.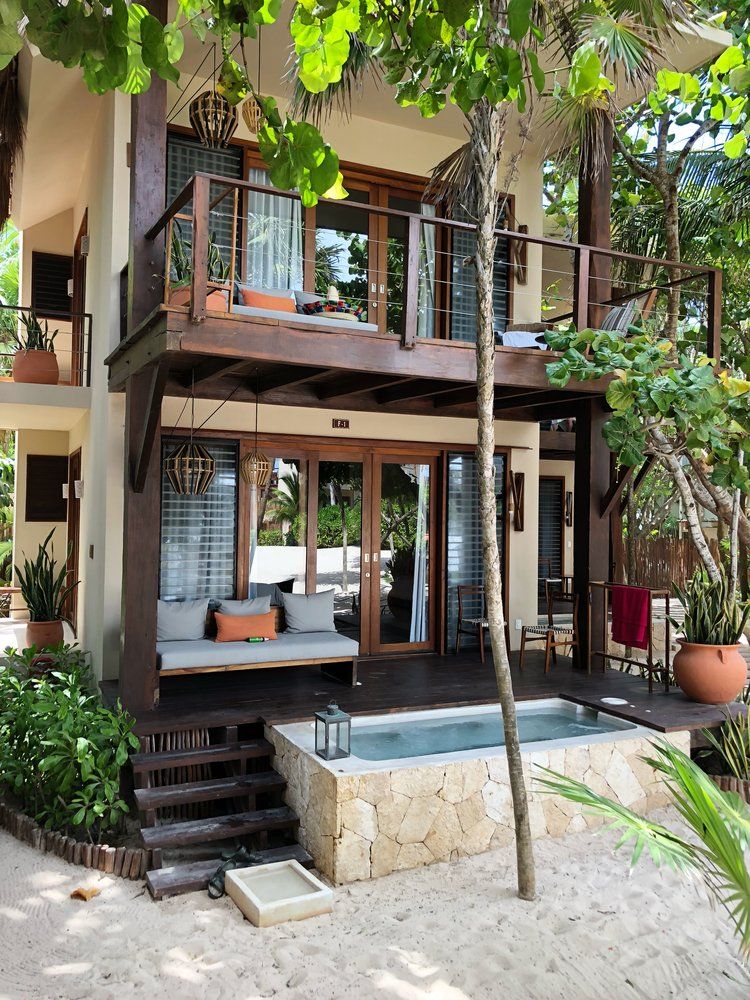 Do you ever think to make a pool in the front yard as exterior decorations? If you never think about it, now we will realize it. We can make a little pool in the front yard used a bathtub or ceramics. Don't forget to cover it with beige stone ceramics for making it look prettier. We should add some jalousie windows to make our exterior look gorgeous. Little stairs can be made with wood materials and painted with dark brown color. We can also use the same color for our walls.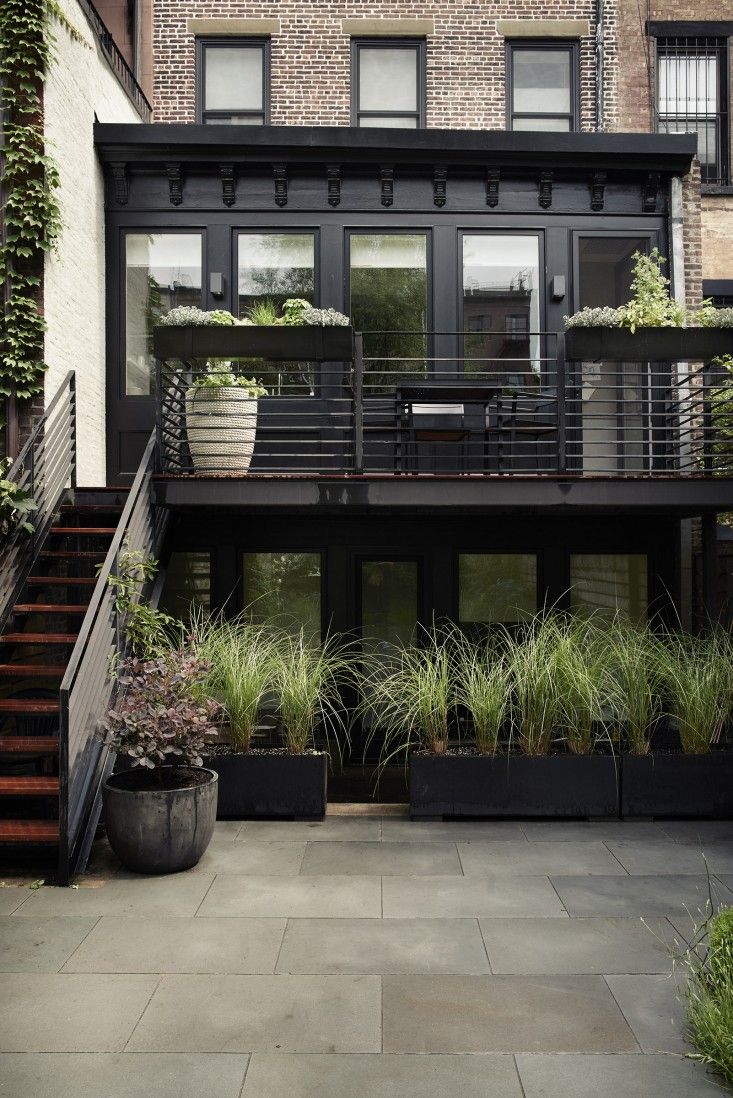 Who're people that prefer dark color to bright color? We should paint our wall with black color and let the rest of the wall have a brick design. Brick red tiles can be added to our stairs to make our concept darker.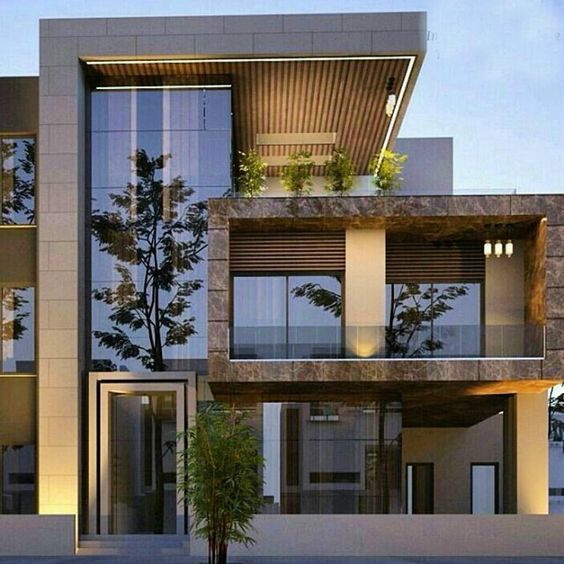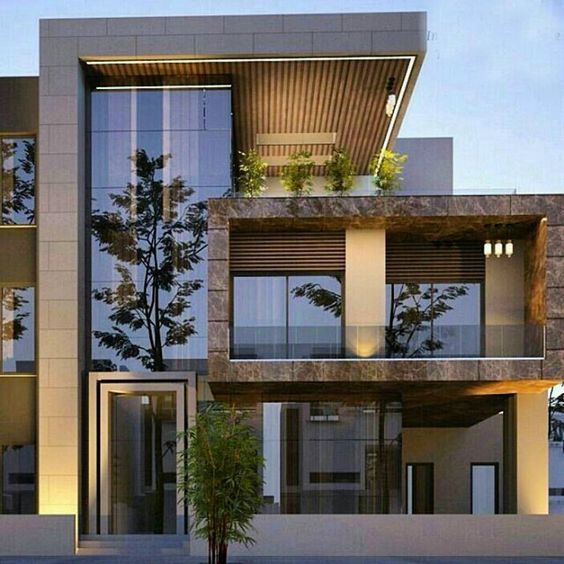 A minimalist concept used by many people because it's easy to apply and has a luxurious atmosphere but it still has a simple concept. An eclectic design can be made with a minimalist concept because it doesn't have its own rules to apply. We should have a large glass room and some big windows to make this concept stronger.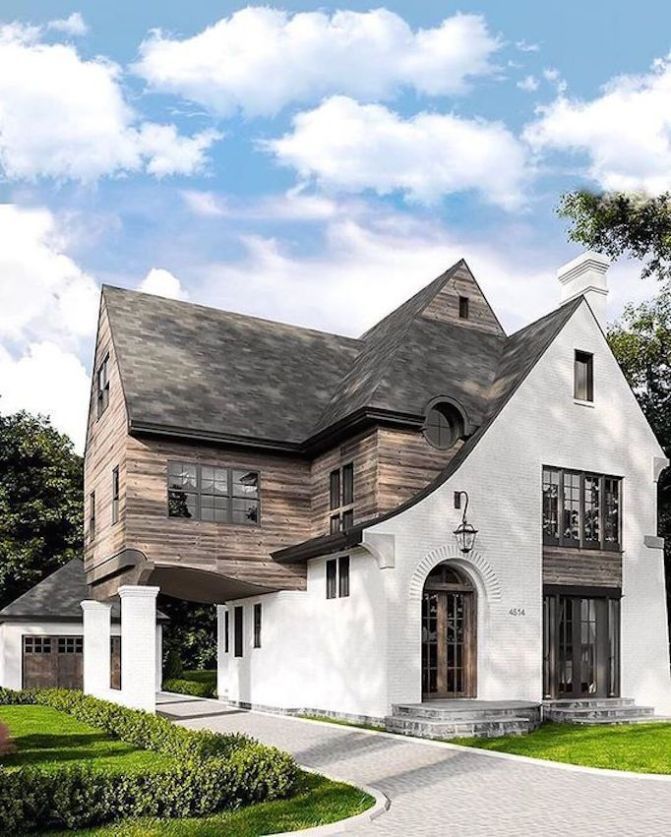 A pointed wall is the main paint in this concept because it makes our home exterior looks bigger and taller. We can paint our wall with white color and use woods for making the wall in the rest. Don't paint stairs to make them have a unique characteristic that won't be found in any home exterior design.
Decorations That We Can Add To Home Exterior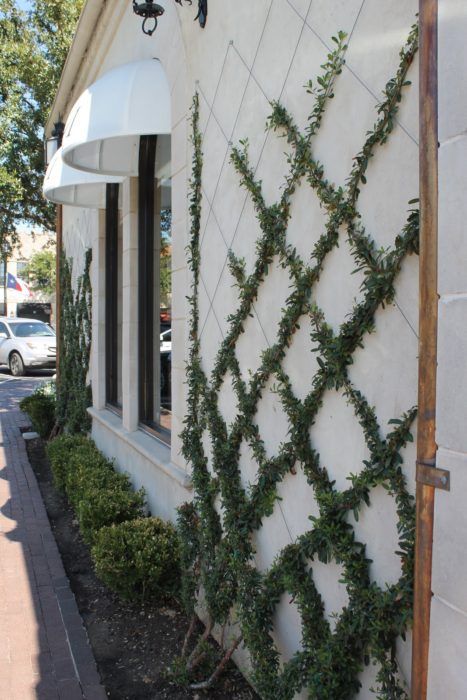 We can grow vine in the home to make decorations for our home exterior. It is suitable for you who want to make a green concept on the home exterior. Vine can be added to the ground and give water twice a day. Let it grow and creeping to our wall for making our home exterior look prettier.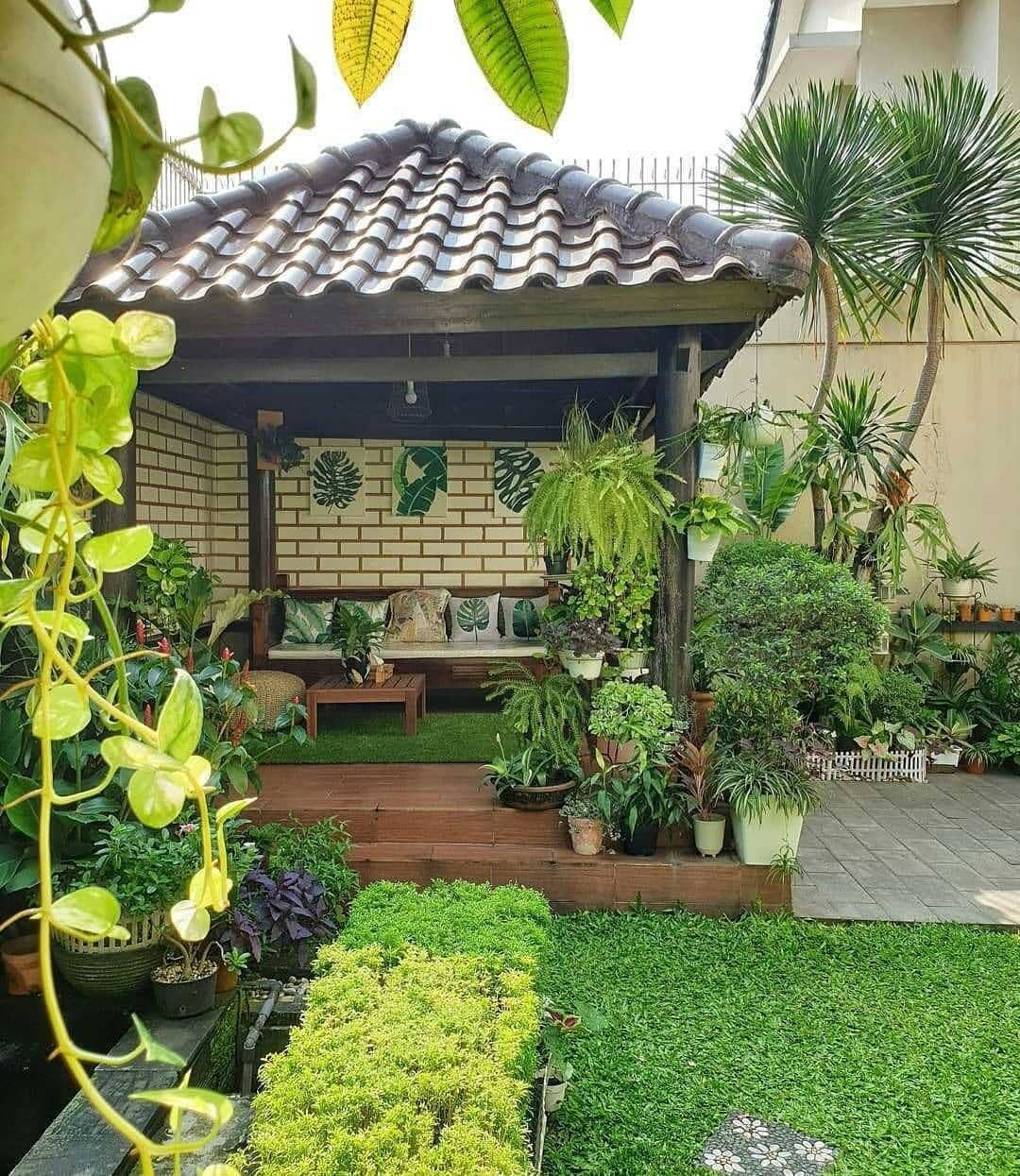 If we have a wider place we can make a park with a gazebo as decorations. Some plants can be added to this park to make it more have a green concept. Don't forget to use a pillowcase that has a design related to the concept.
Conclusion
To make this design successfully to be applied we can combine many colors and designs at the same time as long as it is related to the concept. Eclectic design is very easy to apply because it doesn't have its own rules and prioritized mix and match concepts. It makes us free to design and suitable for you who are beginning in design exterior. Hopefully, using our ideas and recommendation we might help you to apply this design to your home exterior.