Nexthomegeneration.com – Hello designers! Today we meet again for talking about interior design! Can you guess what we're gonna discuss today? We will talk about decorating your bedroom's interior with eclectic design ideas. For you who still don't know what is an eclectic design, don't worry, we will tell you about it. An eclectic design is an interior design that makes us possible to mix looks and materials into one concept. We can also combine many designs at the same time.
There are many interior designs and decorating ideas that we can choose for our bedroom. Sometimes we feel confused about how to choose the design that we will make it. Actually, each kind of interior design has advantages and disadvantages but we can minimize it as much as possible. We should choose it that has a very suitable design for us to make a beautiful interior. If we want to feel free to decorate our bedroom, we can choose an eclectic design that doesn't have its own rules. This time we will give you some ideas for decorating your bedroom interior with an eclectic design that might help you to apply it.
Eclectic Bedroom Interior Design Decorating Ideas
For those of you who are decorating the interior of your room for the first time, you certainly need some ideas or examples of interior design. It is useful to help you to apply and decorate your bedroom with a design that suitable for you. This time, we will give you some ideas that might help you to decorate your bedroom.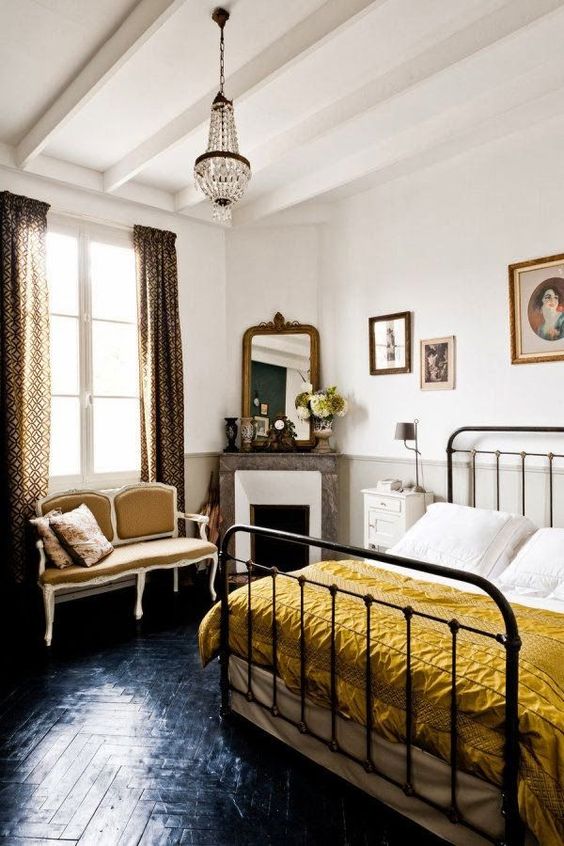 An eclectic design can be complicated to apply because it easily turns into cluttered chaos. To overcome it, a simple design is our recommendation to be applied. We can start to apply it by adding a bed then covering it with beige bedsheets to make it look aesthetic. A yellow blanket can be added to the bed. We should add a little white cabinet beside it to make this concept. For the wall, we can paint it with white color up to a ceiling of a room and make sure the wall painting is waterproof. We can install a brown curtain for covering our window. We should add a chair with some pillows as decoration. Some pictures can be added to the wall to make it beautiful.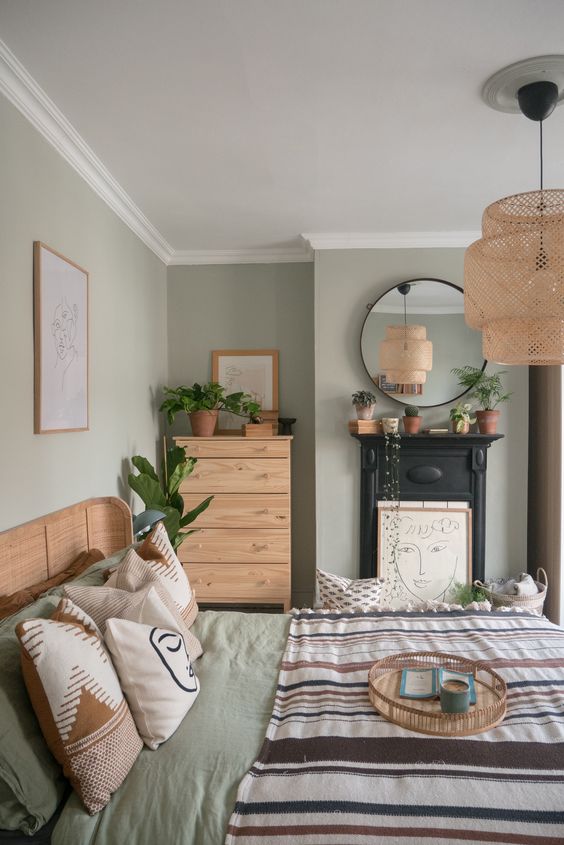 If we apply an eclectic design incorporating natural textures is absolutely a must. We can add a rattan chandelier and some plants to make natural textures that can give a dynamic and casual vibe to our room. To make this design feel stronger we can add a wooden cabinet and some pictures to the wall. A round mirror can be added to the green wall to make our room look cozy and feel comfortable. It can be added to a cozy eclectic living room to make it feel cozier.
We should mix some materials to make an eclectic design feel stronger. We can apply wooden vinyl tiles and a unique pedestal with some plants as decorations. We should paint our walls with unfinished impressions. Some pictures can be added to the wall to make our room have an eclectic concept. A chandelier can be added as decoration and to make it feel brighter.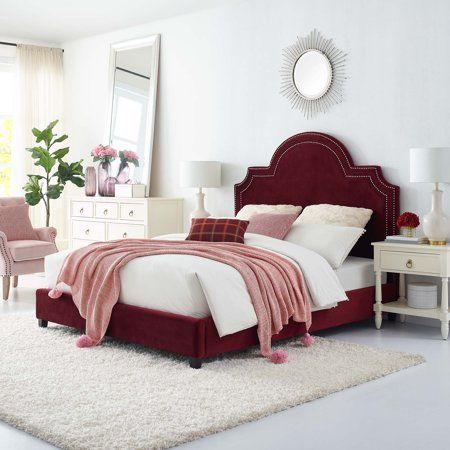 An eclectic design doesn't have to use a traditional, modern, or minimalist concept. We can't fixate on it and we should try to make an unexpected concept like combine the queen bedroom atmosphere with some decorations at the same time. We can add a fluffy carpet with a pink single sofa and a white cabinet. Don't forget to add some decorations like flowers, mirrors, and plants to make it pretty. A table lamp can be added to make our room feel brighter.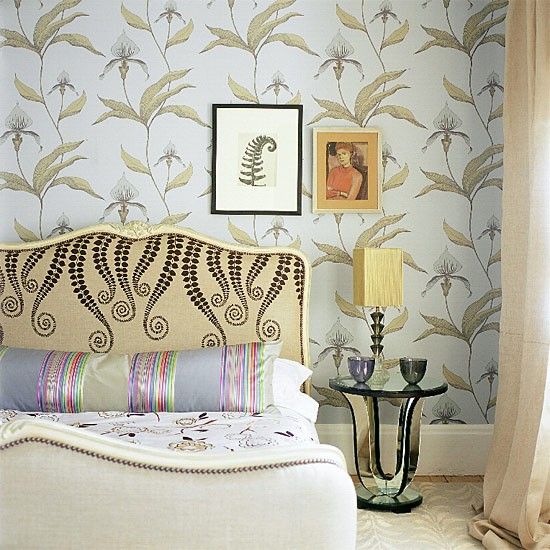 Sometimes we should apply wallpaper to our room to make it more beautiful. We can choose any wallpaper design as long as it is related to the concept. If we are confused about what wallpaper design that suits making an eclectic bedroom, a floral wallpaper is suitable for it. To make it stronger, we can add floral pattern bedsheets and beige blankets for our beds. If we still complicated to apply an eclectic design, we should get to know information about eclectic-themed interior style to make us feel easier to apply it.
Types Of Wallpaper Pattern That We Can Choose For Applying An Eclectic Bedroom Design
Wall is an important thing that necessary to make it look pretty because it can influence our room design. There are many wallpaper patterns that we can choose to apply in our room but today we will give you some recommendations.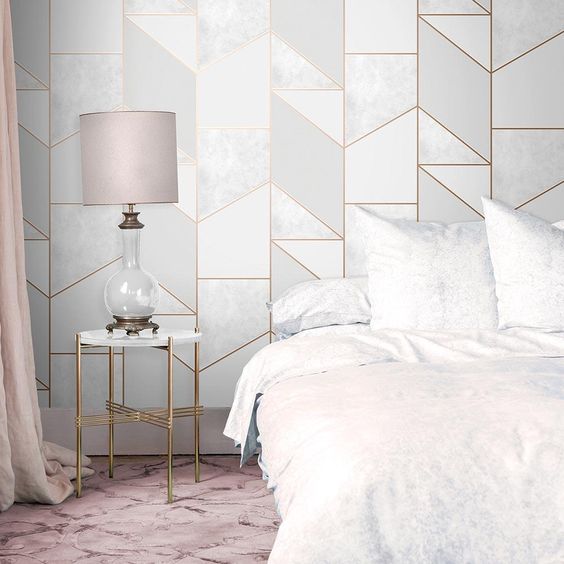 The first wallpaper pattern is a block of geo wallpaper. It gives an aesthetic and simple design at the same time and suitable for you who want to make a feminine concept. This wallpaper has many colors that we can choose anything as long as it is related to the concept. An eclectic home office is prettier if we apply this wallpaper to it.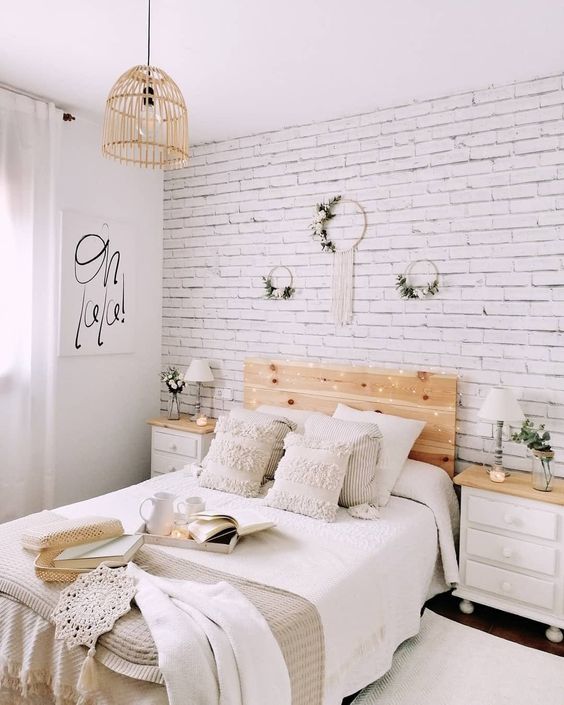 Textured walls don't only make manually but we can apply a white brick wallpaper to make a textured accent. It gives a simple and aesthetic concept it depends on the color that we choose.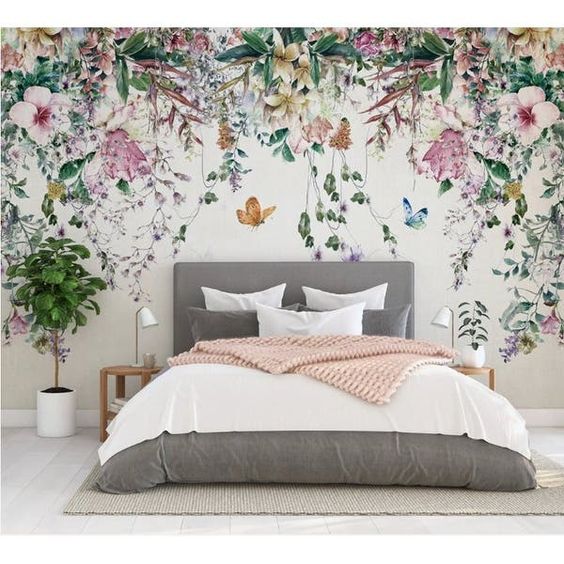 Floral wallpaper can be applied in our bedroom to make a feminine concept in the eclectic design. It has many patterns that can make our bedroom look natural and pretty at the same time.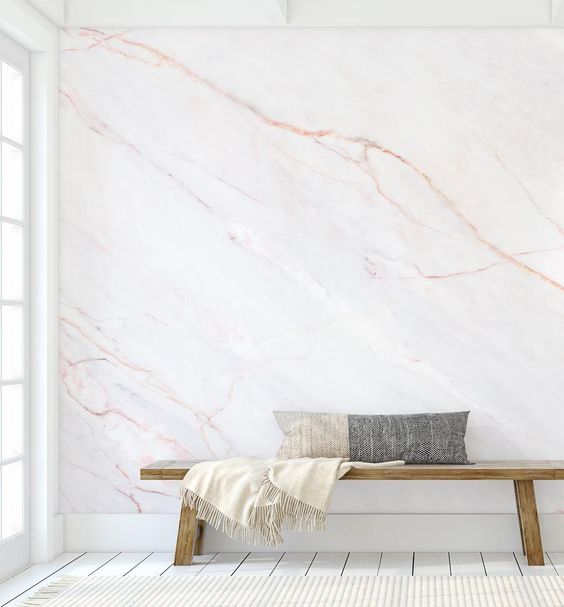 A marble wallpaper has a unique pattern that won't be found in any wallpaper pattern. It can make our bedroom look luxurious and gorgeous at the same time. We can apply it to our eclectic design bedroom.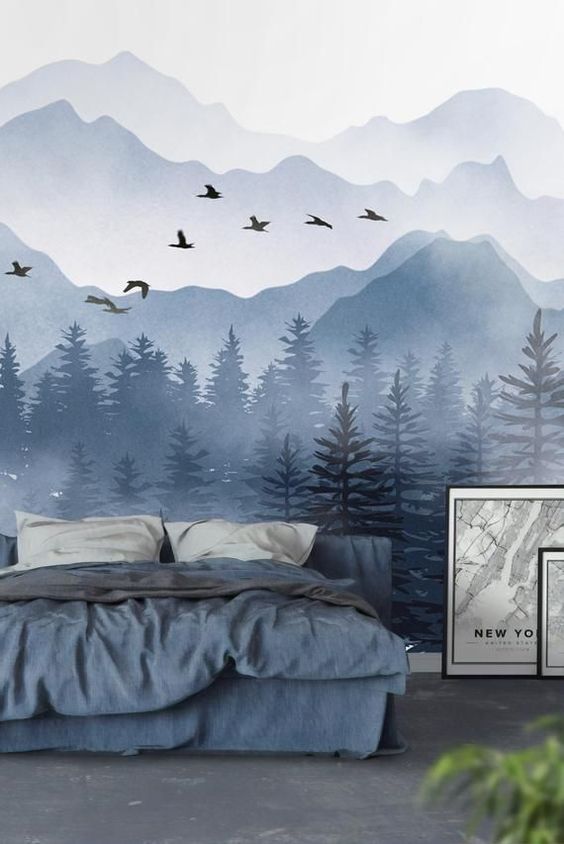 Do you like panorama but can't go anywhere besides only staying in your house? Now the solution is to have a panorama in our bedroom. We should apply a forest wallpaper pattern or anything as long as it is related to the panorama. It makes our bedroom feel comfortable and look awesome.
Tips To Clean A Wallpaper In Our Bedroom
Clean the dust with a vacuum cleaner. It is the best way that we can do to clean the wallpaper in our bedroom. We can use it that has a brush in it to make our wallpaper thoroughly clean.
Buy particular cleaning fluid. To avoid mistakes during cleaning the wallpaper, we can't clean it carelessly without thinking about the effect later. Wrong cleaning fluid can make our wallpaper damaged.
Make cleaning fluid by ourselves. If we don't want to buy it we can make it ourselves. Warm water and detergent can be ingredients for making cleaning fluid for cleaning wallpaper.
Don't use something that can damage your wallpaper. What things can make our wallpaper damage? Rough materials, alcohol, acetone, bleach clothes, and woolen cloth is can ruin the wallpaper. These things have a corrosive effect that won't be good for the wallpaper.
Conclusion
An eclectic design has a unique characteristic and is not complicated to apply in our bedroom. This design also suitable for us who like to mix and match concepts in making interior design. An eclectic design allows us to combine any design and materials that we like as long as it is related to each other. Besides, it makes our bedroom look pretty and unique, we have to keep our materials always clean. Hopefully, by using our recommendations, ideas, and tips we might help you to apply this design.