Nexthomegeneration.com – If you're into rich, layered materials, mix and match concepts, it means an eclectic design is might be only the right direction to consider for your home. Why we should choose an eclectic design? It is about harmony and the coming together of disparate styles, textured interiors, and contrasting colors to create a cohesive, beautifully realized room that won't be found in any interior design. Today we will give you modern eclectic kitchen decorating ideas with types of kitchen cabinets. How is it? Isn't it very complete right?
Besides that, we can also apply it to our kitchen and today we will give you some ideas for it. There are many people that need a cabinet in their kitchen and if you are one of them we also give you some cabinet recommendations that you can choose.
Modern Eclectic Kitchen Ideas
Modern eclectic design is recommended to apply in our kitchen because has a characteristic that won't be found in any interior design. This design giving consideration to how each element works together. We should focus on contrast in colors, styles, and materials, but be careful about creating chaos. To make an eclectic kitchen design, mix and match a few of the kitchen design ideas from us and you will make a guest that comes into your house spellbound. The design can also use in an eclectic home exterior design and also suitable for a small eclectic living room.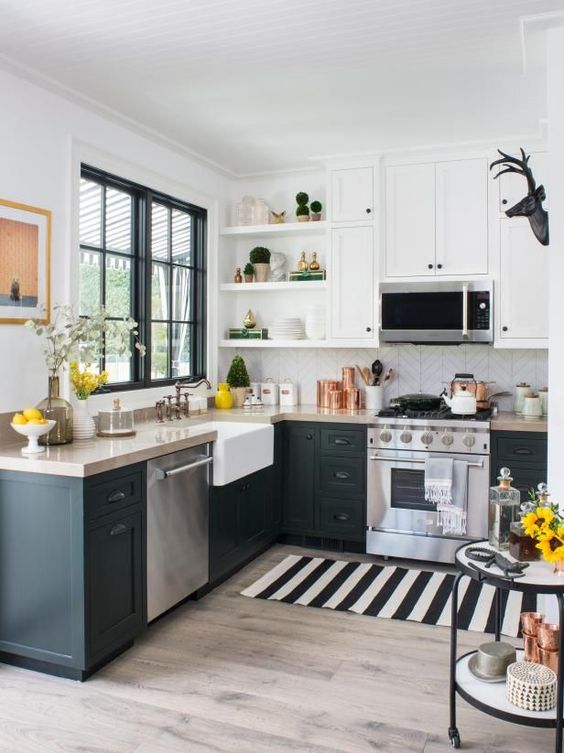 What is the first word that you think of while looking at this concept picture? If you think about how to mix and match the color, don't worry we will help you to make it. We should buy a dark green kitchen cabinet that can be used as a table for cooking in the kitchen. A white and black mat can be added to a vinyl wooden floor. We can add a white butler pantry cabinet to make this concept look pretty. If you have a window we can't use a curtain and paint a window frame with black color. We can add a round coffee table as a decoration or only for adding something to it.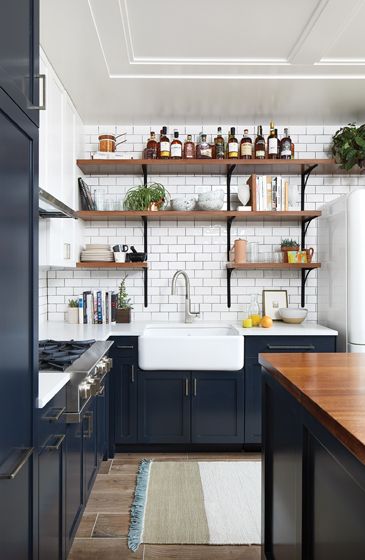 Textured walls can be made with white bricks or only be applied to wallpaper that has a brick pattern and white color. To make this concept, we should add a navy blue cabinet and install a wooden shelf to add kitchen utensils or decorations. Simple rugs can be added to our kitchen as a pedestal on the vinyl wooden floor. We can add a white butler pantry to make our kitchen look fascinating. But more important that we have to do is we should know more information about an eclectic interior that can help us to feel easier while applying it.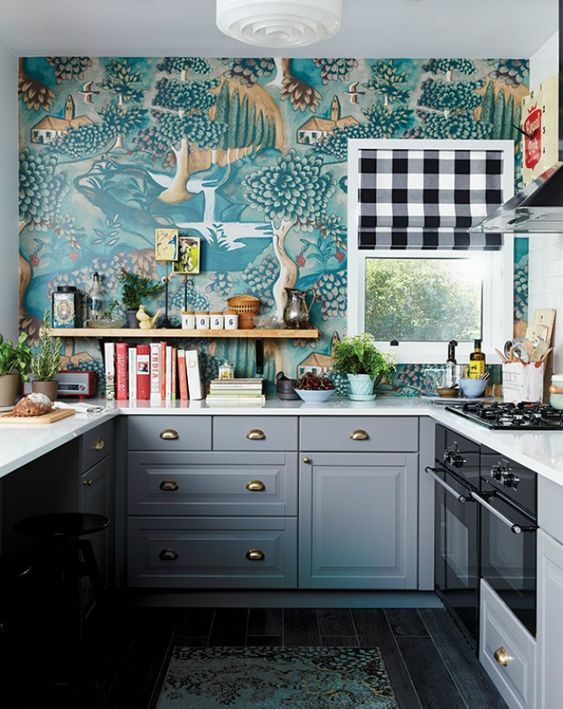 Wallpaper or mural can be applied to our wall to make it look astonishing. We can choose any pattern as long as it is related to the concept. A wallpaper with a tree and house pattern is suitable if you want to make it like the picture above. A grey with white kitchen cabinet can be added to make it complete. Don't forget to add a floral rug in green color for making the concept feel stronger.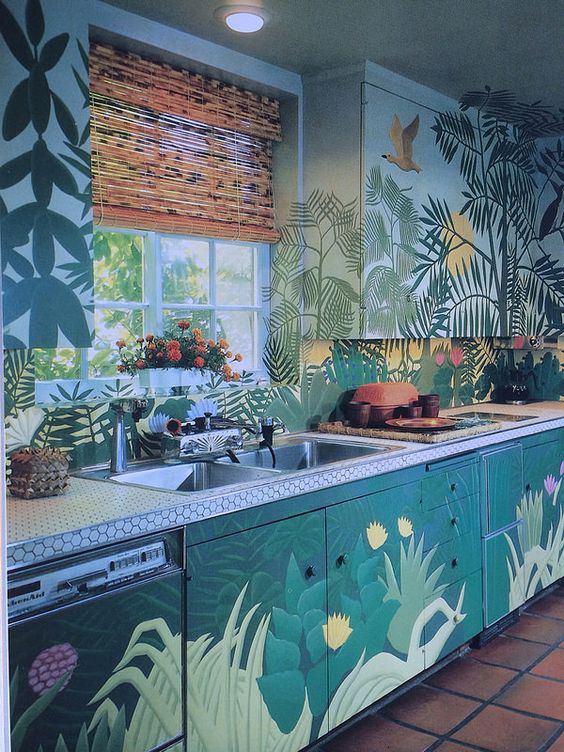 This concept still uses wallpaper for covering the kitchen furniture that we can follow. It might be complicated to make this concept but we can apply many wallpapers to the furniture or paint it with a mural. If we don't have time to apply wallpaper or make a mural, we can buy furniture that has a pattern like a picture. To cover our window a bamboo curtain is suitable for it. Although this concept full of decoration we should add a decorative flower to make this concept have a better-looking.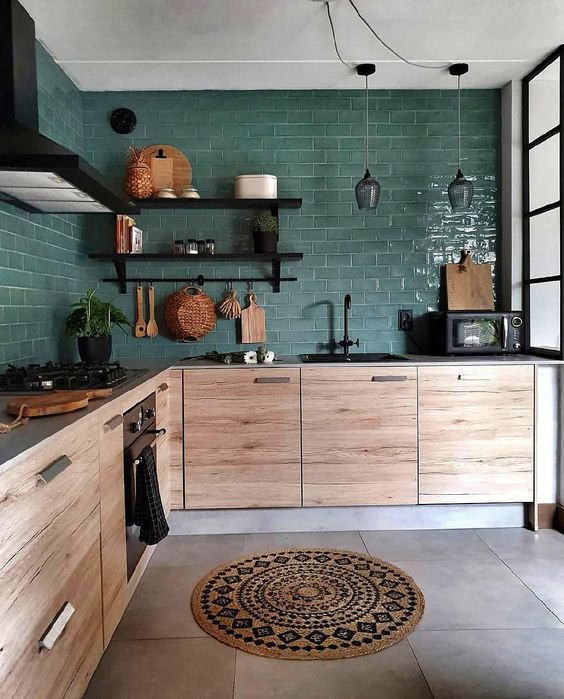 Wooden furniture is proper for making this concept. We should add a wooden kitchen cabinet and combine it by applying green brick tiles on the wall. A brown mat can be added to the floor for making this concept have a cozy look.
Types Of Kitchen Cabinet Design
There are many design types of kitchen cabinets that we can choose for our kitchen. Now, we will give you some types that might help you to choose them.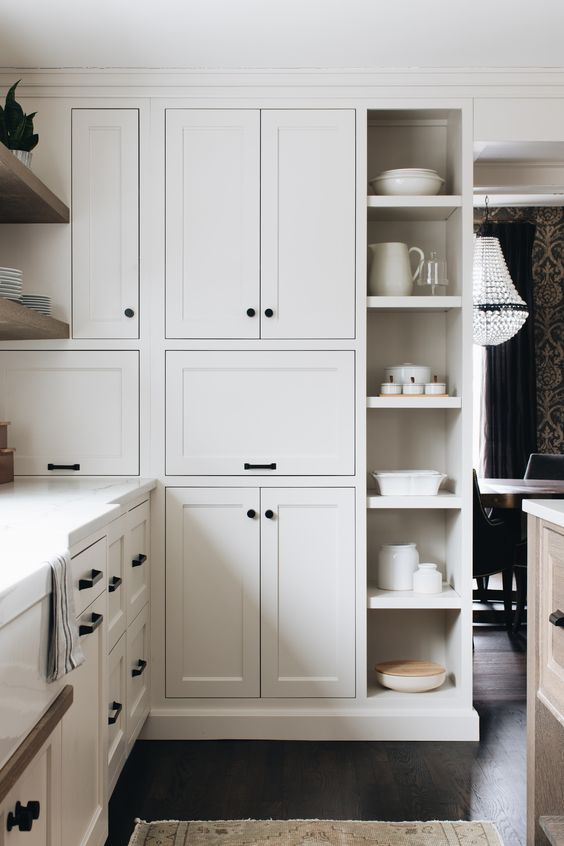 The first types are a kitchen cabinet with side openings that many people use because it is a basic type of it. It has many colors and designs that we can choose it as long as it is related to the design.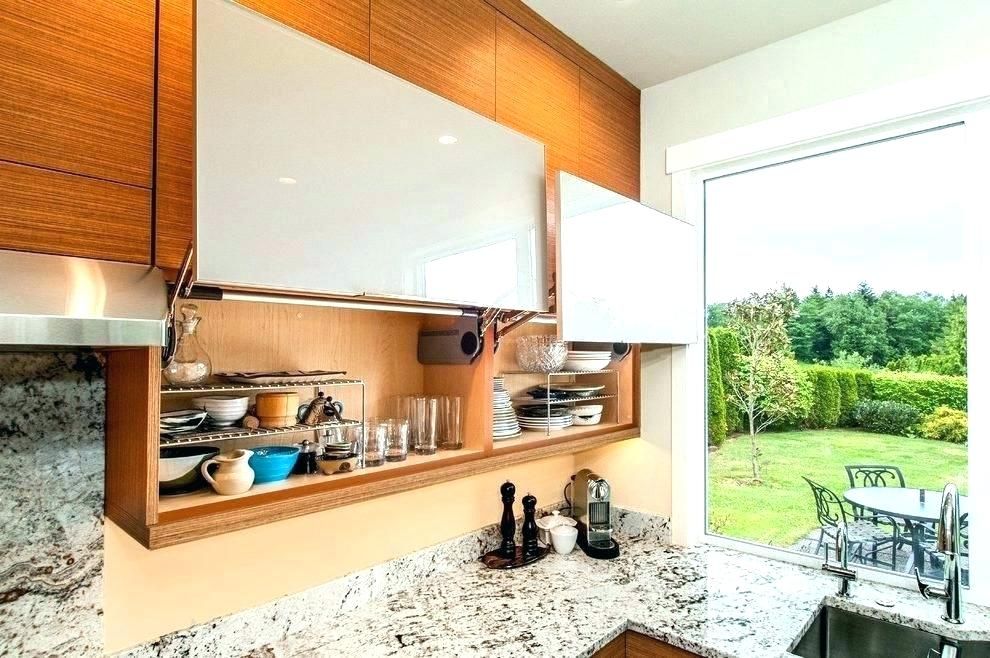 A lift-up kitchen cabinet is very suitable for people who have a small kitchen because it can be added to the wall. When we install it, make sure it has enough space for opening the cabinet.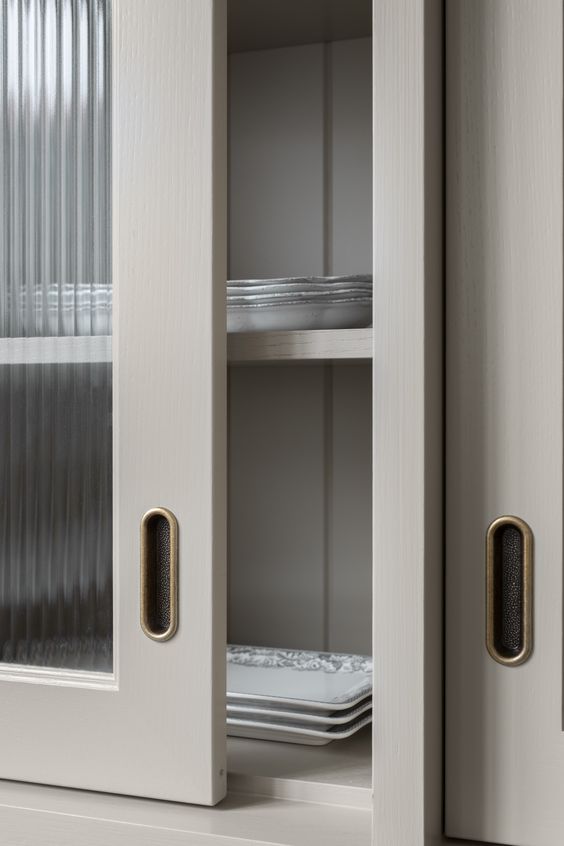 A sliding door kitchen cabinet is proper for people that have a minimalist kitchen design. It is blended with our kitchen wall and makes it have a minimalist and aesthetic look.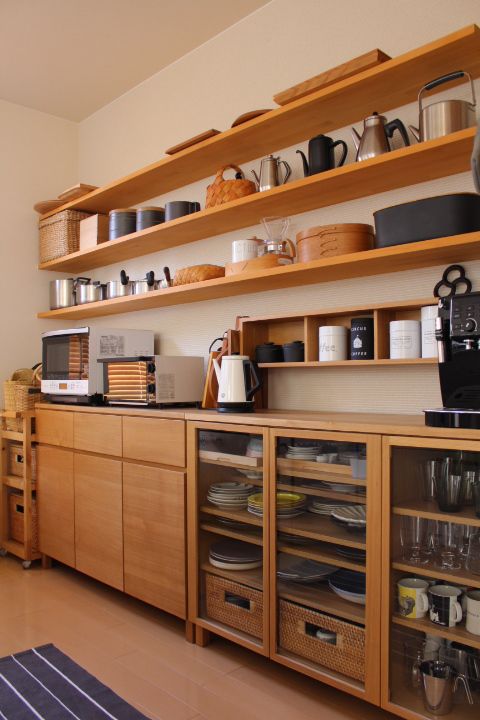 The advantage of the open-shelf kitchen cabinet type makes our kitchen look wider. It will feel easy to find kitchen utensils that we need because the cabinet makes them visible. If we want to install it we can add colorful or wooden kitchen utensils to make it look beautiful.
Conclusion
There are many design interiors for a kitchen that we can choose and try to apply. Sometimes if we are one of the people who are new in interior design it can feel tricky to choose the design that we will apply. An eclectic design is very proper for you and it is not complicated to apply. Besides, it can make our kitchen look prettier with an eclectic design, decorations, and furniture we also have to know the types of kitchen cabinets that we will use later. Hopefully, with our tips and recommendation, we might help you to create the beautiful kitchen that you want.