Nexthomegeneration.com – Creating our home as a comfortable place and looks beautiful is necessary to do. We can feel proud if it has better looking and also make us confident if people come to our house. If you are in the first time to make your home look beautiful, we can apply an interior design that doesn't have its own rules. If we're looking for easy interior design that we can apply we have a recommendation about it. We should choose an eclectic design because it can be combined with other styles as long as it is related to our concept. To create an interior look that we want, we should know about the design that we will apply. This time we will give you some information that you need to apply an eclectic-themed interior design style.
What Is An Eclectic Interior Design?
We might ever hear of vintage, aesthetic, or even retro home interior that very popular at this time. Do you ever hear there is a design that can be combined all of that at the same time? Yup! Now, we are talking about an eclectic design! It has very beautiful looks because it has many concepts in one design. We can have a room that won't look monotonous. We should combine it with many designs as long as it is related to the concept. In architecture and interior design, it includes building structure, furniture, decorative motifs, historical ornaments, traditional cultural motif, and styles from other countries.
Why We Should Apply This?
An eclectic design can be combined with various designs that will create a unique concept and won't be found in any interior design. It is easy to apply because doesn't have its own rules.
If we love neutral colors for our furniture and decoration, we should apply them because it is one of the characteristics of this design.
For you who are still confused about what design will suitable for your home, an eclectic is the right choice for you.
We should choose it if we don't want to feel complicated while applying it.
We can apply it to make our home have a variation and different concept from another interior design.
The Characteristic
Every interior design style always has a characteristic and it would influence our home to whether looking good or not. It also makes it look different from other interior designs. If we want to apply something that has a unique characteristic, victorian, retro, gothic, and shabby chic might be suitable for us. However, if we want to have an amazing impression from many designs in one place, we should choose an eclectic design! Now, we will give you information about characteristics in an eclectic interior design style.
Having art in term of the shape of furniture and decorations that we use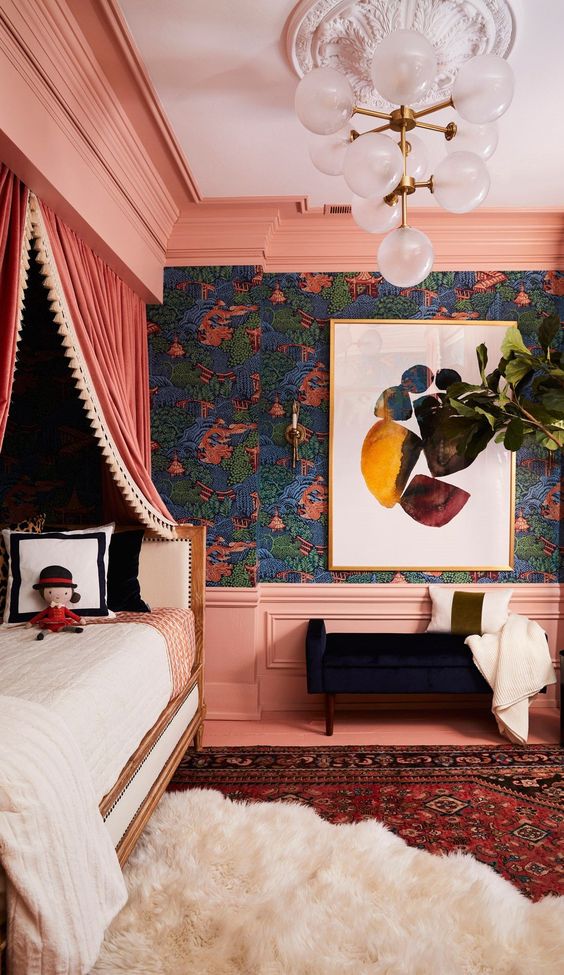 Generally, an eclectic design combines many styles at one concept and because of this, it has many arts in the shape of furniture and decorations. For those of you who love unique shape, color, and pattern where you want to apply a design that has an artistic value in it, an eclectic interior style is suitable for you. Walls in an eclectic home always used wallpaper or make walls textured. If we want to add antique furniture or decoration, we should apply it to our home.
Prioritizing Function
Some people might want to have furniture that has many functions and doesn't care about the design and if you are one of them, an eclectic interior design is suitable for you. The main criteria of this interior are to prioritize function than how it looks. Vintage furniture is very often used in an eclectic design. Sometimes, we want to have wooden furniture with beautiful patterns or want to use iron, flower ornaments, and embroidered fabric which means this design is perfect for you! A soft sofa with antique and modern furniture is a perfect combination for applying an eclectic interior style.
Using Many Ethnic Pattern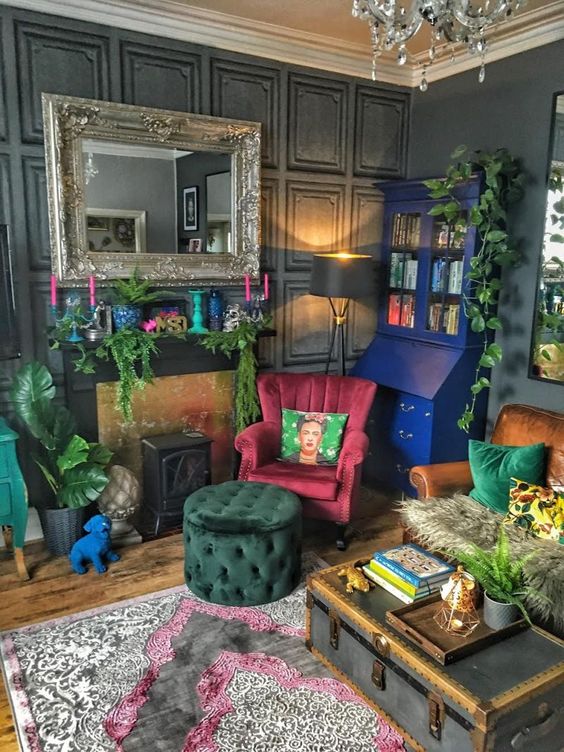 Generally, in decorations, an eclectic interior design style uses many paintings or makes a pattern in stairs. We can also use furniture that has a unique pattern or design if we want to apply this interior style. Classic shape furniture and vintage mirror that has a rare design are always found in it. We should choose it if we want to make a different look than using the design that is always found in some houses. The ethnic pattern has a unique impression and makes our home have fascinating look. It also can make our eclectic bedroom interior have a stronger concept.
Bright Color Combination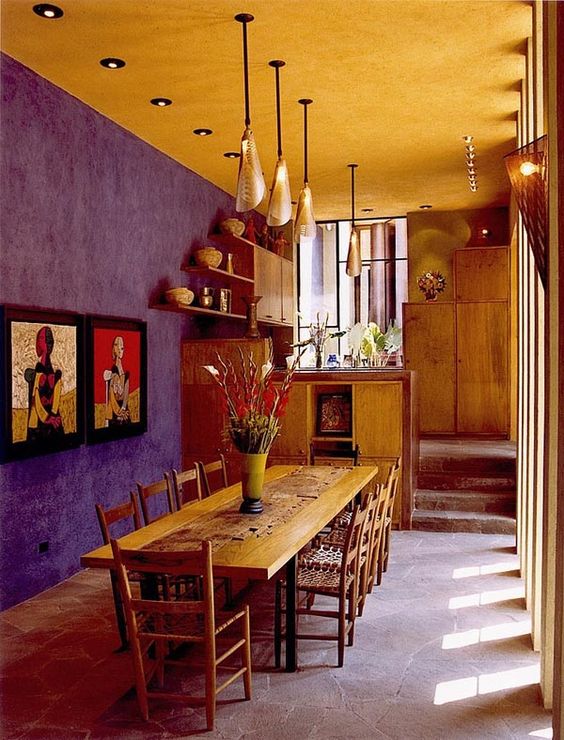 Besides having an element of ethnicity and art, the characteristic of this design also has a bright color combination in one room. It makes look like colliding colors but precisely that it makes look unique. However, it still makes our room feel comfortable even we have a rare concept. The design also can be combined with traditional elements in our country or region. It makes our room have more a fascinating look.
Element On Floor And Roof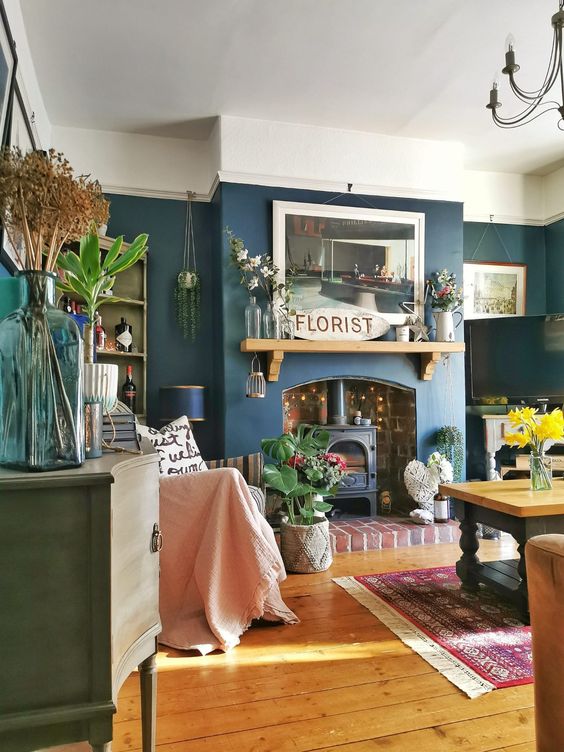 For people who are feeling confused to choose suitable flooring for applying an eclectic design, we can choose parquet, laminate, solid wood, or ceramic tiles. There are always used in eclectic flooring. If we love a contemporary lamp, chandelier, or make a roof look pretty by utilizing cement, we should choose an eclectic design. Then, how to make our walls look beautiful? Does it have a characteristic too? Of course yes! We should use wallpaper with a fancy pattern or paint it with bright colors.
3 Concept Of Eclectic-Themed Interior Design Style
We can make this concept by applying an eclectic design that won't look monotonous. This concept also makes our home looks amazing.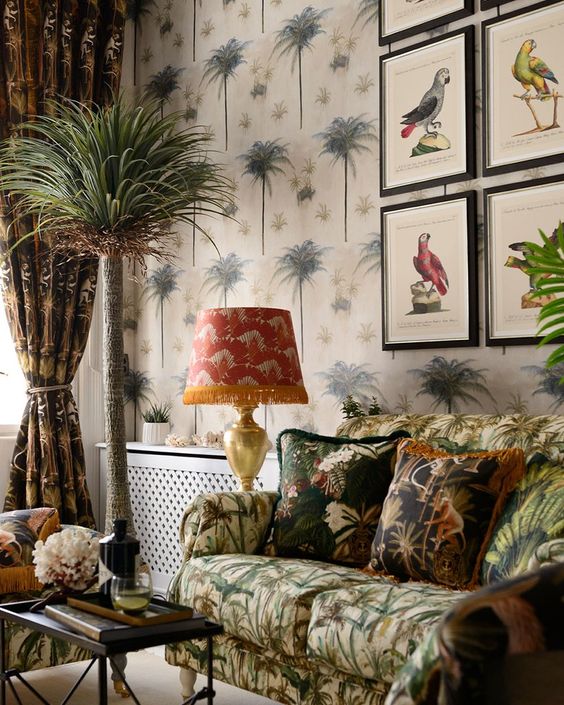 This type is identical to a sofa and many cushions on it. It also has many patterns in furniture and wallpaper in the room. Generally, it uses a floral or animal pattern in its furniture or wall. If we love the fabric that has it and beads accent, this type is suitable for you.
Romantic Feminine Eclectic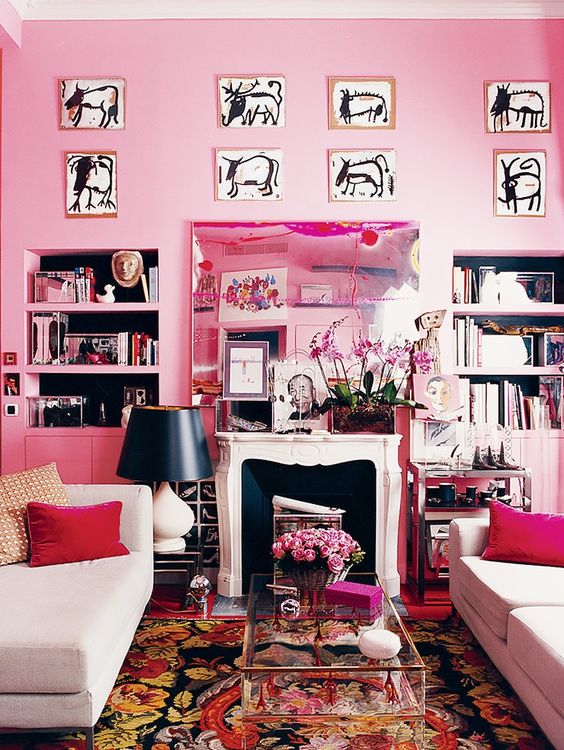 A feminine concept is suitable for people who love a romantic impression and want to have a girly room. It is identic with flower and plant pattern that will be making our room look pretty. Soft and silk fabric is also suitable for this concept because it has a feminine impression. It is also full of soft or pastel colors like pink, sky blue, light purple, and others. The romantic concept is identic of lacy fabric with aesthetic curtain.
Conclusion
An eclectic design looks unique and has a special characteristic that won't be found in any interior design. We should choose this design if we want to apply something that looks beautiful but easy to apply. We should know the characteristics and the reason to apply this design. It is useful for making our home have a perfect concept. Hopefully, by knowing information from us, we might help you to create a fascinating look using an eclectic design! See you in the next article!