Nexthomegeneration.com – Do you have a book collection? Do you want to know how to make it look astonishing? We can make an astonishing look by making a study room. Victorian design is an interior design that is suitable for any room in the house. The design can also be combined with modern style and it can make a unique design at the same time. It can be applied to the interior, exterior, bedroom, living room, kitchen, dining room, and backyard.
We have some recommendations and ideas that might help you to apply this design. We have an article about Modern victorian house interior style that you can read to help you for applying the design. Today, we will talk about victorian style study rooms design decorating ideas. Hopefully, these ideas might help you to apply them.
Victorian Study Room Decorating Ideas
There are many houses that don't have a study room because we can do it anywhere as long as it can make us focus. For those of you who don't want to go anywhere, a study room is very preferred for you. If you want to make a special room that can make you more focused during the study, we can make it with victorian design. It gives elegant and aesthetic concepts at the same time that can make us feel comfortable.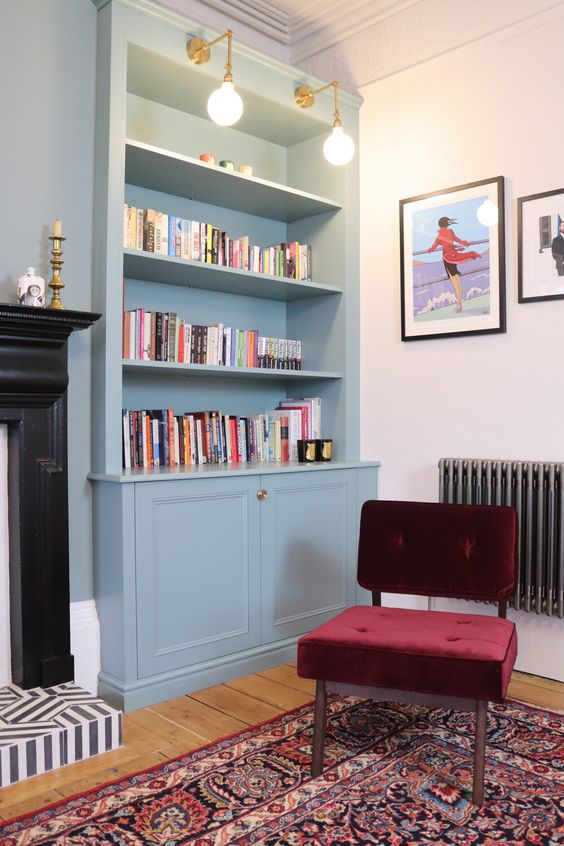 To make this concept, we can make a bookshelf on the wall for placing our book collections. We can paint it with light blue color. Wooden tiles can be used as a floor for making this concept feel stronger. A picture can be added to the wall as decorations and painted with white color. A study room have to feel brighter because we spent a lot of time reading there. If we need a carpet we can use a red carpet with a unique pattern for making this more astonishing. We should make a fireplace with black color to make it still warm even in the winter.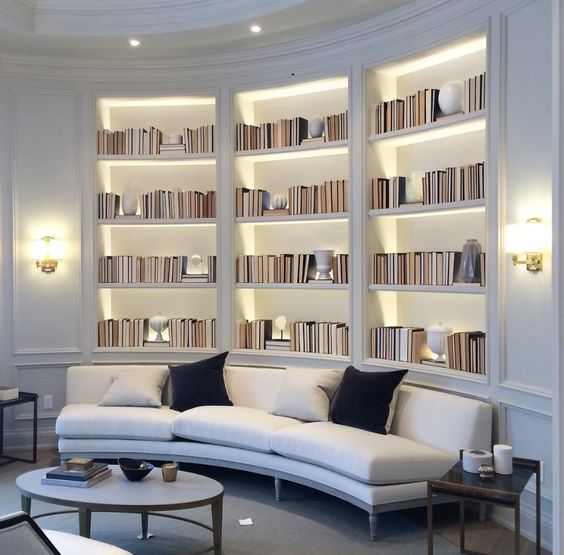 A study room can have better looking with a white bookshelf that we can make from wooden or buy in the furniture store. We should choose a grey carpet to make our study room feel comfortable and warm. Grey color can be combined with a white sofa to make it feel aesthetic. We can add a round table and install a lamp on the wall to make it feel brighter. A bookshelf attached to the wall that has a round shape will make the room feel more spacious.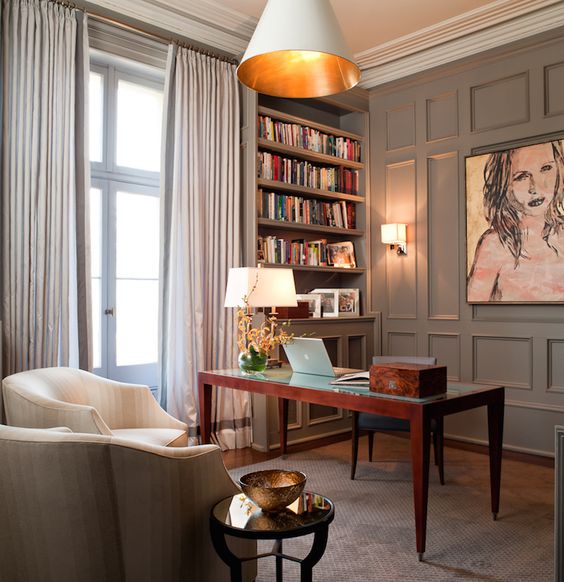 It is necessary to make a study room look gorgeous with many interior designs that we can apply. To make this concept we can apply textured walls to make it tend to look vintage and luxurious at the same time. We can also add a big picture to the wall for making it prettier with decorations. We should paint it with grey color and install a chandelier to create a warm atmosphere. A single sofa can be added to the study room to make it feel aesthetic and comfortable during studying. A long curtain in beige color can be installed in our study room.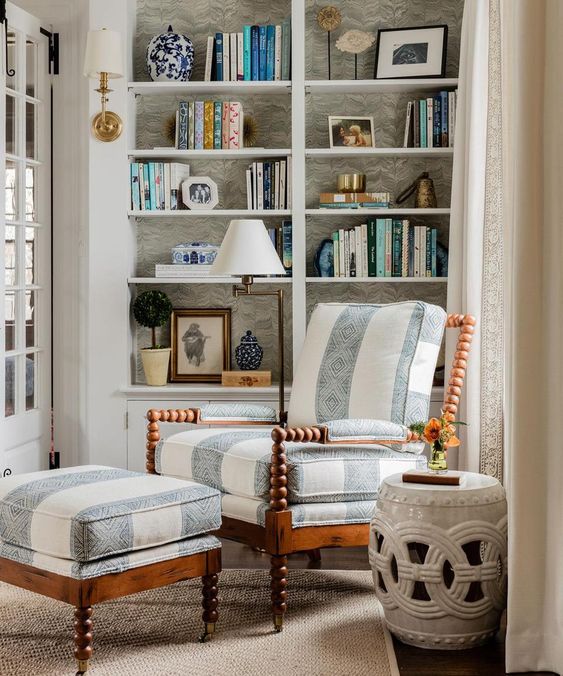 If we love a simple concept than a luxurious concept it means we should try this idea for our study room. We should choose a simple style chair for making this concept more simple. This concept is preferred for a small place because it doesn't need much space in our house. We should use beige and white color to make this design because beige and white have a natural impression.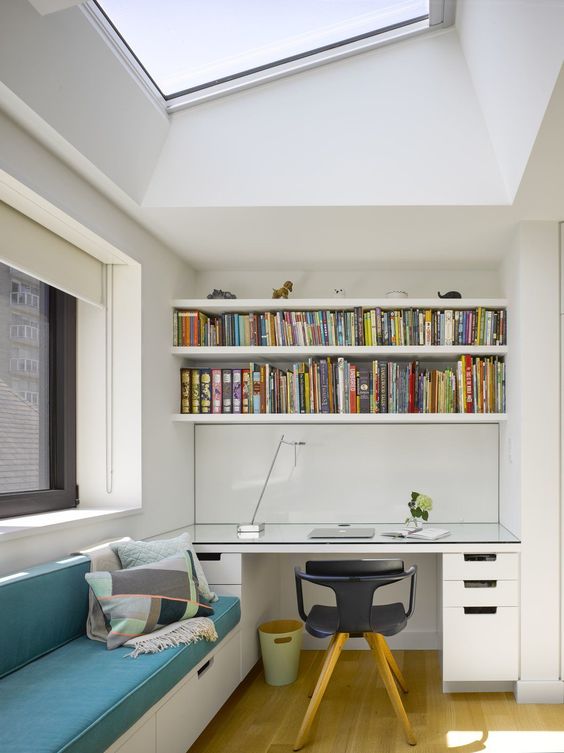 For those of you who want to have a brighter study room, we recommend you create a big window on the wall and roof. It makes the sunlight can come to our room and creates a comfortable study room. We can add our book collection to a bookshelf and arrange it properly to make it enchanting. We should choose a bookshelf and cabinet that have a design that blends it with the sofa.
Types Of Bookshelf For Study Room
There are various types of bookshelf that we can choose for a study room or any room in our house. If you still confused about what are the types of bookshelf that suitable for us, this time we will give you some information about it. Hopefully, it might help you to choose the bookshelf that you want.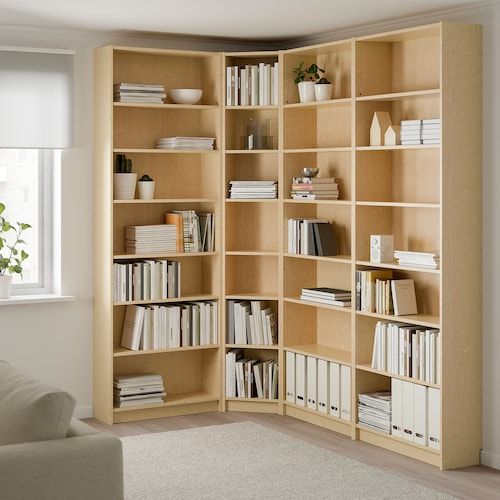 A corner bookshelf is a simple design and many people use it for arranging their book collections or decorations. Besides its simplicity, it also creates extra space for our room. The design can also take advantage of an unused corner of the house. It is also suitable for a bedroom and we have an article about applying a victorian style in the bedroom. Modern victorian bedroom style ideas might help you if want to apply the design.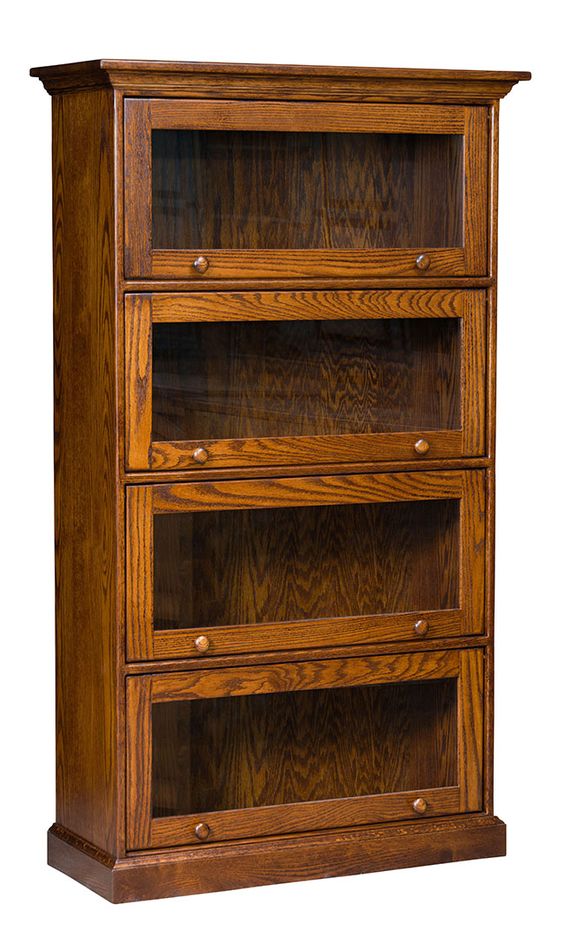 If we need a barrister bookshelf that has a design like a cabinet, we can use it for our study room. There are many advantages that we can get if we use a barrister bookshelf. A classic design that we can get if we add it to our room. It is suitable if we add it close to the fireplace because the design is simple and cozy.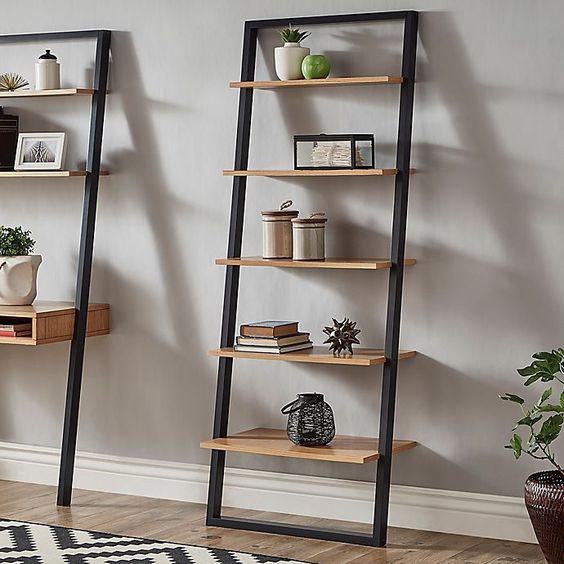 A Victorian design study room can be made by adding a leaning ladder bookshelf that has a minimalist but looks aesthetic at the same time. For those who have a small space, we can add it because it doesn't need much space and won't look monotonous.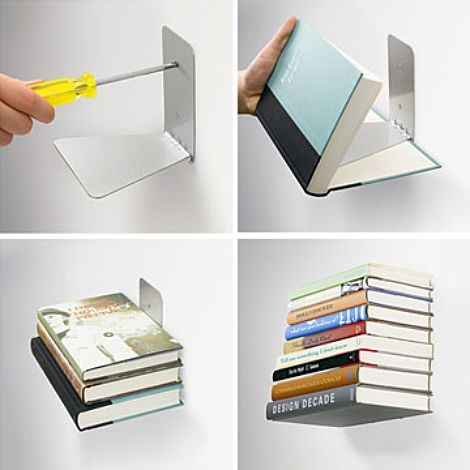 Who wants to have a study room that has a unique design? If you are one of them, a floating bookshelf is very suitable for you. We can make a little bookshelf and install it on the wall for making this shelf. Don't forget to always remember that it can't be holding too many books. We have to make sure we don't exceed its capacity to avoid make a book fall.
Conclusion
A study room is a necessary room for us who feel study in the house is better than in the outside. That's why we should make it have a better-looking and feel comfortable while using it. If we want to have a vintage and aesthetic study room at the same time, Victorian design is very suitable for you. Hopefully, with some recommendations and types, we might help you to apply this design.