Nexthomegeneration.com – Who doesn't want to have a bedroom with a luxurious and aesthetic concept? Of course, many people will answer "Yes", right? The luxurious and aesthetic bedroom is a dream for some people and this time we will help you to make it happen. The modern victorian bedroom is a design that has a luxurious and aesthetic concept but easy to apply. If we apply this design to our bedroom it can make us have a high artistic value. This design also won't be found in many people's bedrooms because it is a rare design but look prettier.
The first that we have to do is to apply modern victorian design to our home exterior. If we feel complicated to apply this design, an article about tips to make modern victorian home exterior accents might help you. After exterior, we should decor our home interior with the same design and if you still confused about how to apply, this article about modern victorian house interior style might help you. This time we will give you some modern victorian bedroom style ideas and tips to make it always clean. Hopefully, we might help you.
Modern Victorian Bedroom Style Ideas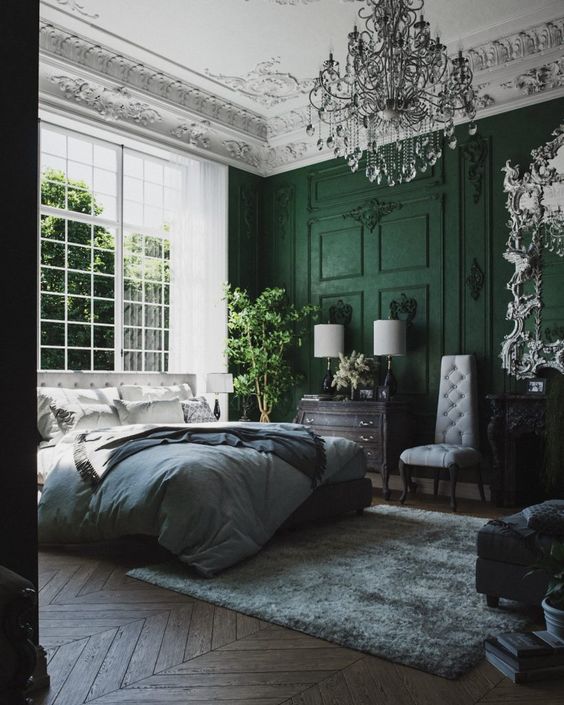 The first concept that we can choose is a dark color concept. We can add a black fluffy carpet to our bedroom to make us comfortable if we want to sit on the floor. We can make a unique pattern in the room ceiling and wall to make it prettier and have a vintage concept. We should add a white big vintage mirror with a unique design and some plants for making our bedroom feel comfortable and look aesthetic. A white bed cover with a grey blanket can be added to our bed. We should install a chandelier to make this concept feel brighter and luxurious.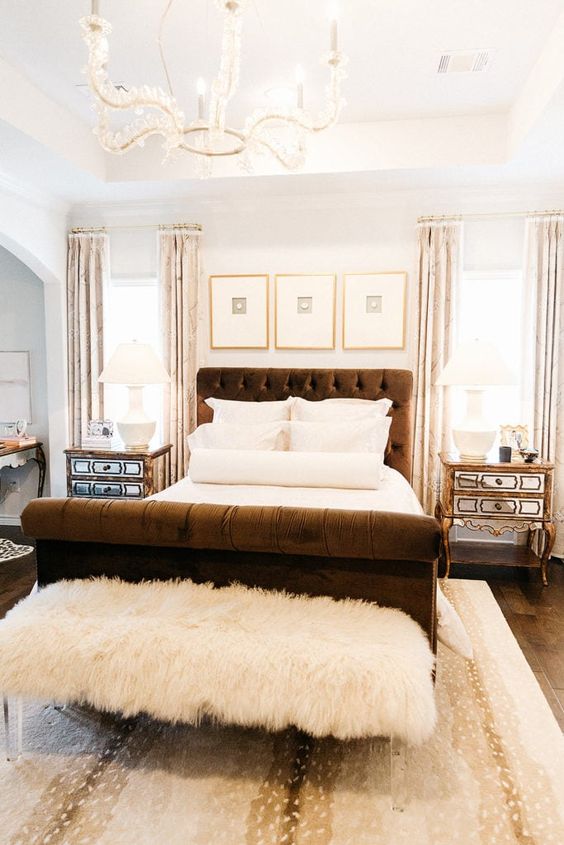 A bright color concept is always liked by many people because it makes our bedroom feel brighter. This color also brings a cheerful atmosphere and makes it look prettier. The bright color is not also about pink, yellow, red, or blue but we can make this concept with light brown. It makes our room feel warm and aesthetic because has a soft color type and we can combine it with white or beige color. We should choose a big bed for our room and a fluffy chair can be added to our home to make us feel comfortable. Don't forget to add a chandelier with a table lamp on the drawer for making this concept feel more aesthetic.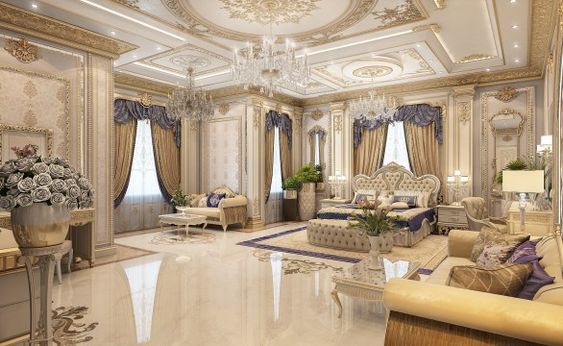 A gold color also called a luxurious color and if we apply it to our bedroom it can make looking luxurious. This color can combine with purple or beige color as long as it is related to the concept. We can make unique carvings in the ceiling room and paint them with gold and white color. We should choose shiny beige tiles to make an elegant shiny impression on our floor. This concept needs a wider place because we should install some chandeliers to make it look luxurious and astonishing.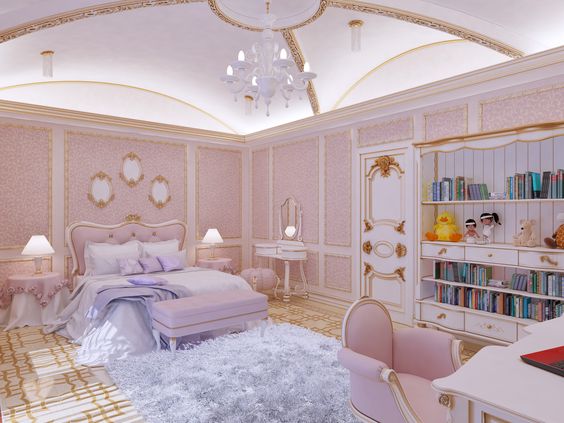 Dome type ceiling generally always find in the modern victorian bedroom style because a roof in this design has pointed style. This ceiling can give us a wider and bigger place impression because has a unique shape and has a dome. We should add a light grey fluffy carpet and paint our wall with pink pastel color. We can also add a white shelf or open cupboard for adding some decorations like books or dolls. A lilac bed cover and blanket can be added to make our room have other colors. Pink and white table cloth can be added to our table to make it look prettier. This concept is really suitable for you who like the feminine concept and pink color.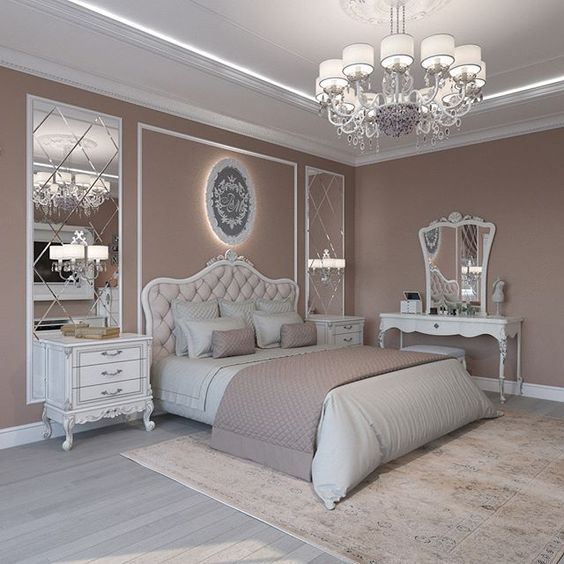 For those who love a simple design and still want to apply modern victorian bedroom design, this concept is suitable for you. We should install a chandelier into our room to make it feel brighter and has a luxurious concept. If we want to add a decoration we can add it to the white cabinet to make it prettier. Don't forget to add a carpet under the bed for making us comfortable while staying in the room.
Tips to Make Our Bedroom Is Always Clean
A clean room is important to make us always healthy and feel comfortable while staying in our room. If we don't consider the cleanliness of the room many people will mark us a dirty person. The cleanroom also makes people that come to our room feel comfortable and want to stay longer. Many people are still confused about how to keep their bedroom always clean and this time we will give you some tips for it. Hopefully, we can help you to make it.
Add a trash can into our bedroom and we have to keep it empty by throwing the waste before it's full. Wet trash can be thrown away in our trash can because it makes our bedroom has a bad smell. Don't forget to wash our trash can to keep it clean.
Change our bed cover and blanket once a month or if we need to change them. A dirty bed cover and blanket can make our room have bad smells.
If our room has a curtain we can change it frequently to make our room look clean. It also makes our decorations look prettier.
Conclusion
A bedroom is an important room for us because we always spend a lot of time there. We can make our room prettier but don't forget to keep our room always clean. The bedroom design can look more astonishing in a cleanroom. Hopefully, our tips and design ideas can inspire you to make it.