nexthomegeneration.com – Victorian style is a design that comes from medieval to late 19th century and this name refers to the reign of Queen Victoria or also called the Victorian era. This design is used to explain the aesthetic and high quality of art at that time but also has been used until now. The victorian style appears after gothic design in the early 19th century. If we prefer to make Gothic design, we can read Modern gothic style interior design as an inspiration. The Victorian house design has a characteristic and tends to show the beauty of the art than its function. This time we will help you to make modern Victorian home exterior accents and hopefully we might help you to make it.
Modern Victorian Home Exterior Accents Characteristic
The exterior design is the first to be seen if we visit some houses because it is the outermost view of the house. That's why it is necessary to make our home exterior look prettier and have a unique characteristic that won't be used by many people. The modern victorian exterior accents are very suitable for us if we are more likely to the aesthetic and vintage design at the same time.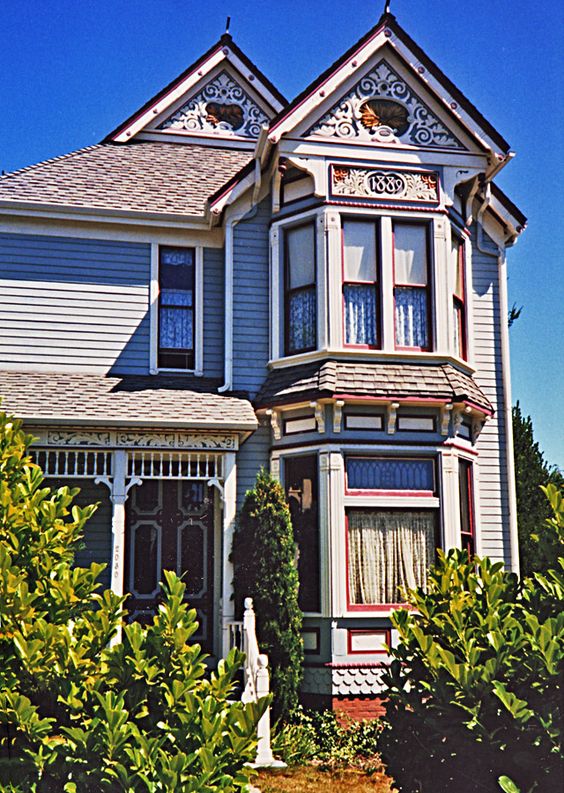 Generally, victorian house design has a two-story and wider place to make it luxurious. This design focus to make our exterior having beauty in every detail. The design has a unique and vintage design but different characteristics from any design. It makes us feel have a famous design in the Victorian era.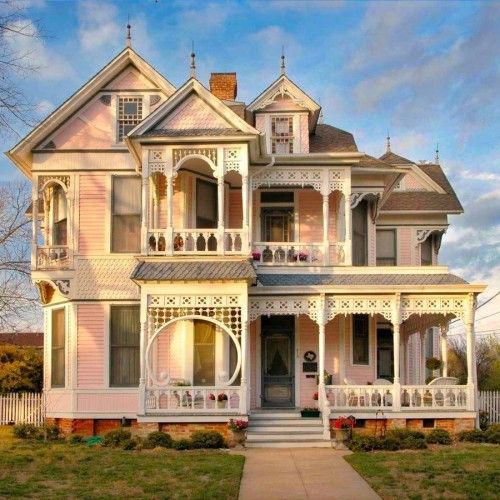 The complicated design is characteristic of the modern Victorian exterior. It's very different from exterior design in this era that is more simple. A random building shape is always found on this exterior.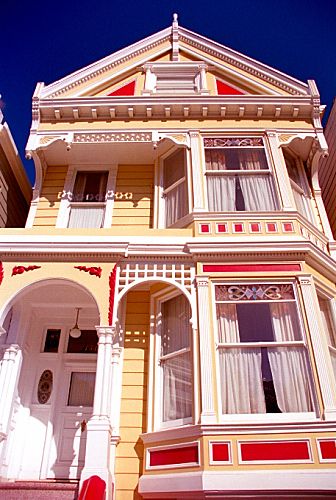 The modern victorian exterior is always used bright colors that is a characteristic of this design. The suitable bright colors for this design are yellow, red, white, beige, pink, light purple, and others. However, we can also choose dark colors like blue, grey, dark purple, or dark green.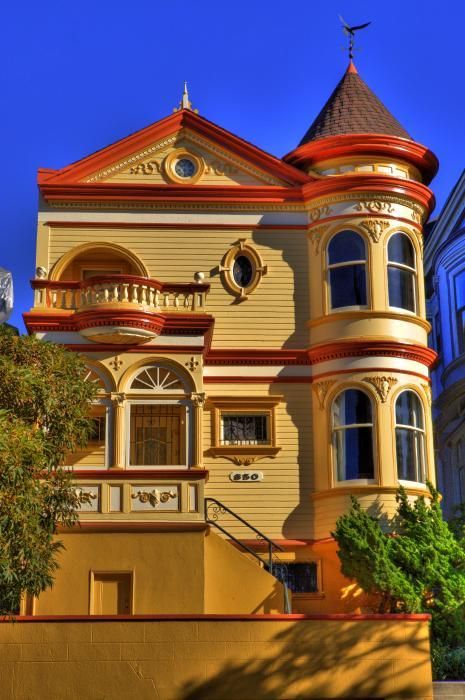 Textured walls are typical walls type in the modern Victorian exterior design and that's why many homes apply this. One of the texture walls in this design is straight-line walls that have the texture of a line to make the wall look aesthetic and unique. It also makes our home exterior having more artistic value and a different design from any exterior.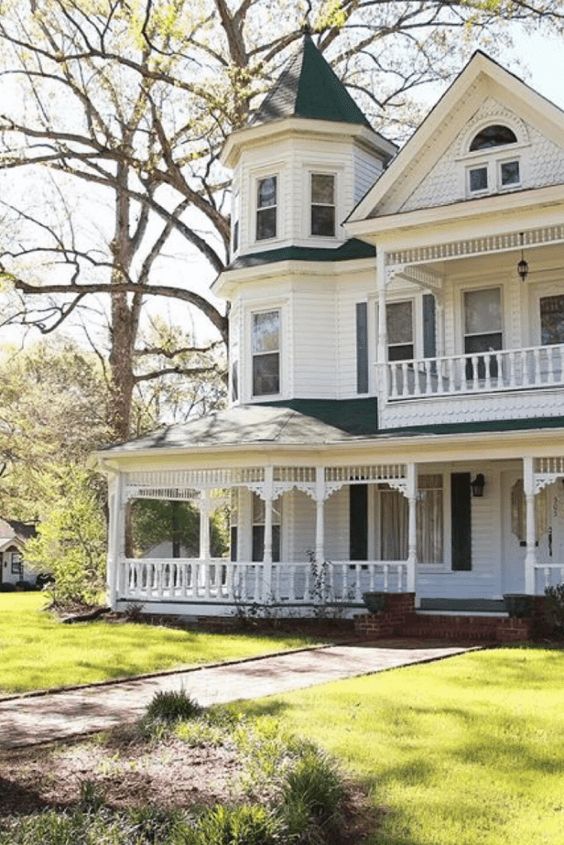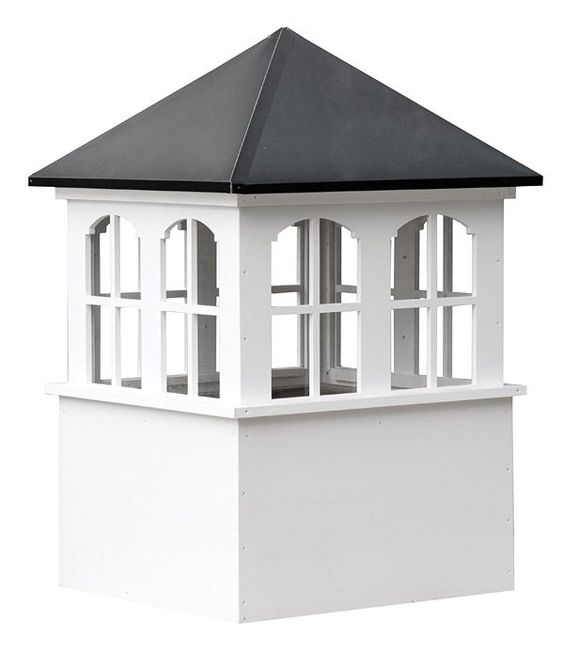 A pointed roof is a typical roof in modern Victorian home exterior design. The roof has a pointed point and also be equipped with a cupola. This roof type makes our house look taller than before because has a higher size than any general roof.
Modern Victorian home exterior looks like a castle design that suits those who want to make your home exterior has a classic style. This design doesn't make us outdated because it's very elegant and has artistic value. It is also rare and it makes our home have a unique character than the others.
Tips To Make Modern Victorian Home Exterior Accents
Choose the best quality of building materials that we will use. We should choose strong bricks to make our house stronger and durable. Wood construction that has strong enough can be added if we want to make a house with Victorian home exterior accents. The more qualified means the most important it is because it's useless if our home doesn't have a strong building material although we use a good design.
Try to have a Victorian design characteristic in our home because we can't carelessly make the design. Make sure we know all the characteristics to make it easier for making the design.
Choose the best quality wall paint and make sure it's not easily removed by rainwater or anything on the outside that could ruin our wall paint. Waterproof wall paint is very suitable for our exterior wall.
Take care of our home exterior by cleaning the dirt on the wall occasionally because it would be long-lasting for our home. We also can repaint our walls to make stronger colors in the home exterior.
If we desire to make our home exterior look natural, we should add some plants to the front yard. We can also make a playground for making our exterior home more beautiful and have a fun atmosphere.
Modern Victorian Home Exterior Accents Ideas
Besides, to give you some tips and characteristics of Victorian home exterior accents, this time we will give you some ideas that you can follow if you want to make a modern Victorian home exterior design. Hopefully, we might inspire you.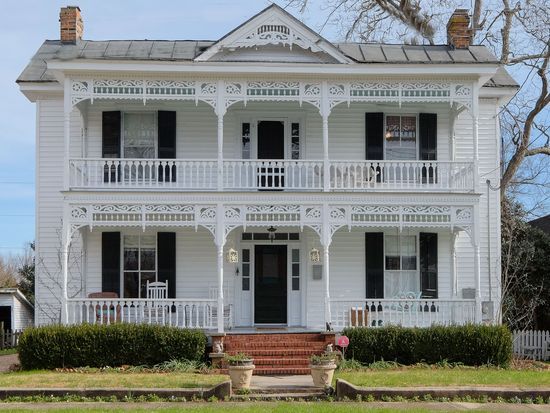 White color is a neutral color that we can choose for our home exterior. We can paint our walls with this color and make some benches in the home to make it look luxurious and have a unique design. We can also add some red tiles for making short stairs in our home exterior. A Grey roof can be added to our home and complete with a chimney and a pointed roof in the middle.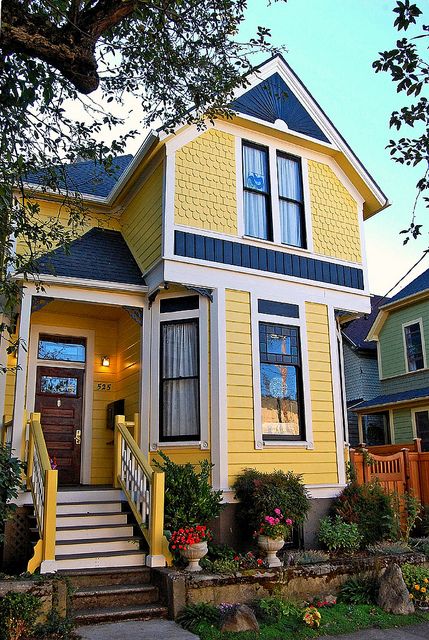 Who wants to have a bright color home exterior? This concept is very suitable for you because of using a yellow and blue color on the wall. Don't forget to make texture walls because it's a typical wall in a modern Victorian home exterior. Some plants can be added to our front yard to make it prettier and have a natural atmosphere.
If you have a wider place, this concept is very suitable for you. We can make some pointed roofs with some benches to make it. This concept is also suitable for you who are willing to apply dark than bright colors because it uses grey and white colors in some parts. Some plants can be added on the outside to make our exterior doesn't look barren.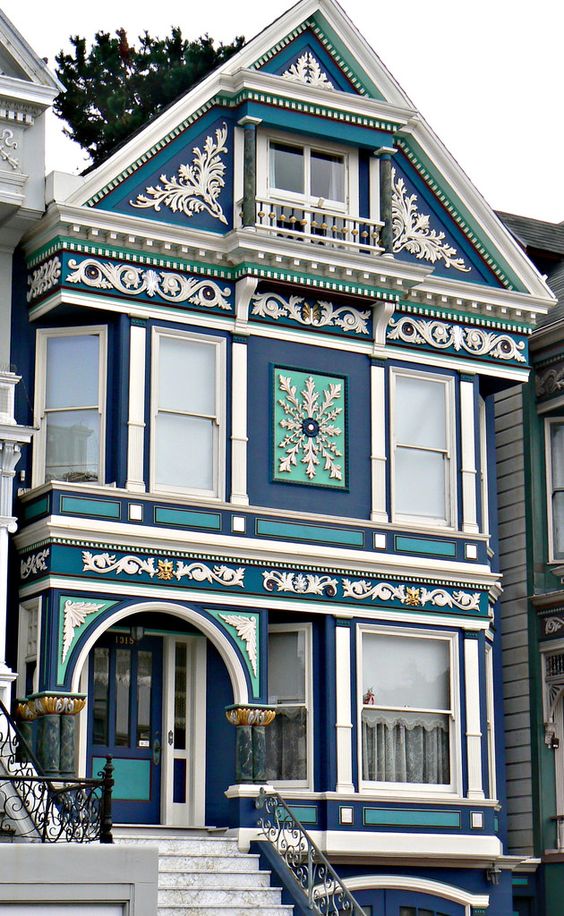 The unique pattern would be astonishing if we can add it to our home exterior. This concept combines dark blue with a unique pattern in some parts and it can make our home exterior having a vintage design.
Conclusion
The modern Victorian home exterior is a complicated design. If we succeed to apply this design to our home, we can have a vintage and make it look like a castle in the Victorian era. Hopefully, we can help you to apply it and make your home exterior look prettier without using the same concept as the others.