Nexthomegeneration.com – When thinking of creating and designing our home design, we come to give simple ways to decorate it by applying the style. They will be suitable for those of you who have a low budget because of using DIY decorations. We can make it by ourselves with affordable materials. However, even some of them have a simple impression, we still can have beautiful things. This list includes a wide variety of crafts that embrace both of colorful, bold side of the bohemian look. We also give you a natural impression that will create a simple accent but be beautiful at the same time. Today, let's reading our article to know how to decorate a bohemian room on a budget and make affordable things.
10 Simple Ways To Decorate A Bohemian Room On A Budget
Trying to decorate a bohemian room on a limited budget is not expensive as long as we use affordable things. The design came from the unconventional lives of 18th-century artists, writers, and other creatives who were opposed to traditional bourgeois lifestyles. A natural impression from the style is aesthetic and we can combine it with simple and relaxing elements then avoid a contemporary style. This time let's read our simple ways to help you create a beautiful low-budget room.
Choosing Suitable Curtains And Canopies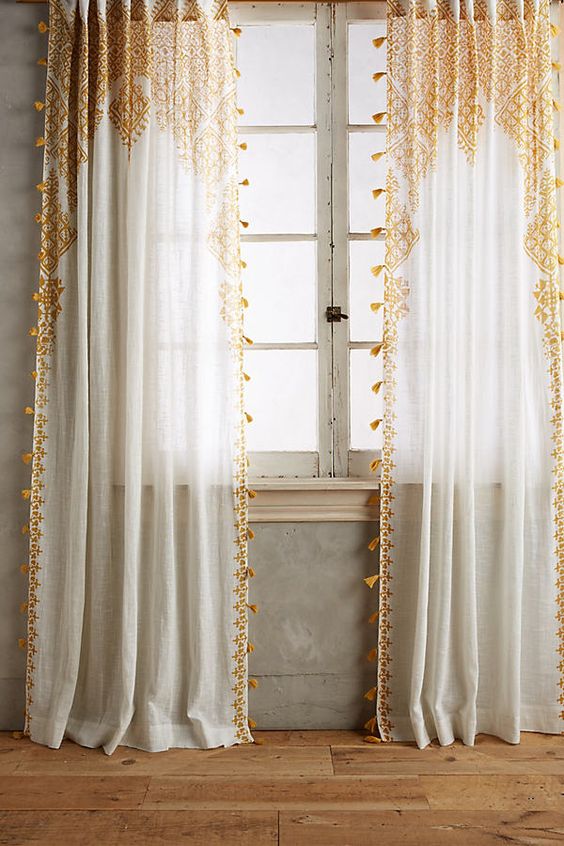 If you have a bohemian living room, it should have a beautiful curtain to cover our window and beautifying it at the same time. Choosing a white simple design with a little bit of yellow pattern color. Because of having thin materials, we can use them in the summer or spring. However, we just need to layer it with thick curtains in the winter or rainy season.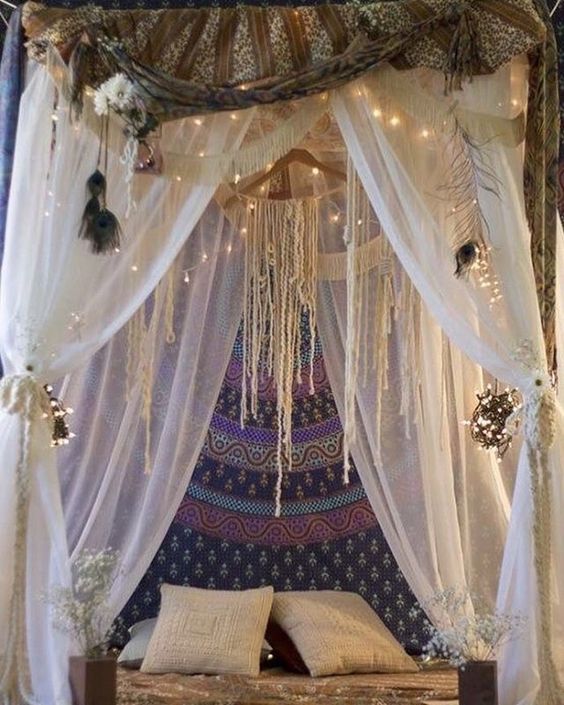 For people who want to have a bohemian bedroom, we have to install a white canopy with a fairy light to create a beautiful impression. Choosing colors that will be suitable for the design is also necessary to make them look harmonious to each other. We recommend using a beige or white transparent color.
Applying Different Bright Colors To The Wall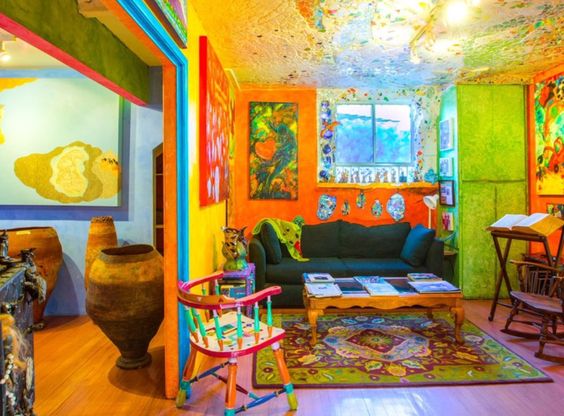 Applying different bright colors to a different room will create a strong bohemian design accent. We can apply orange in some parts and yellow to other parts to create a unique impression. There are many colors that we can combine them in one room as long as it is related to each other.
Utilizing Old Items Or Vintage Things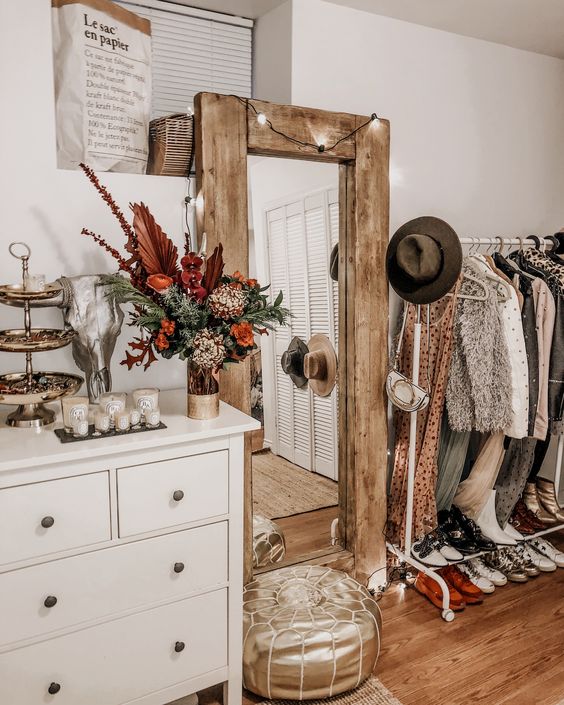 Adding an old wooden mirror in our bedroom can make us save our budget and have a beautiful room at the same time. If we have other old things, we can use them as decorations to prevent making us buy again. It will look stunning if we clean and change material into a new look by painting or replacing it.
Plants As Decorations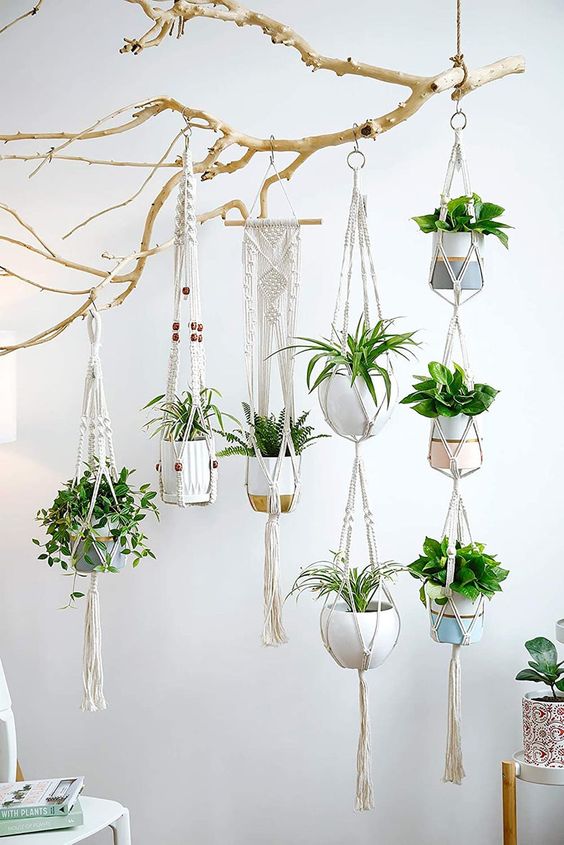 Sometimes, we will feel the air is not fresh then we can't feel comfortable staying in our home. However, we can hang some plants as decorations or only add them on the floor. To make it look stunning, we have to decorate them by using a beautiful pot or other things that will make it won't monotonous. Some plant recommendations from us such as money tree, fiddle leaf fig, rubber plant, and others. It has beautiful green leaves that will be suitable to be combined with white walls that are often to be found in a bohemian style.
Comfortable Rugs Or Carpets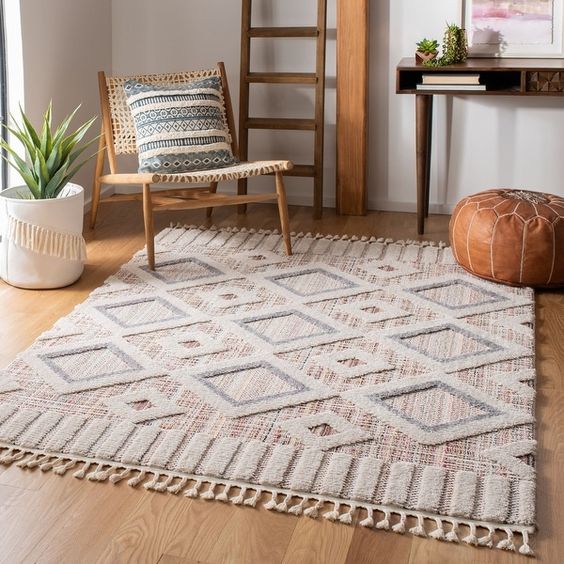 For those of you who have a small room, we recommend using a rug to beautify it and also make it look to have a bohemian characteristic. Decorating a bohemian room on a budget should pay attention to our room size to prevent making a crowded impression. White is a neutral color that will be suitable to be combined with others so we don't worry to mix it with others.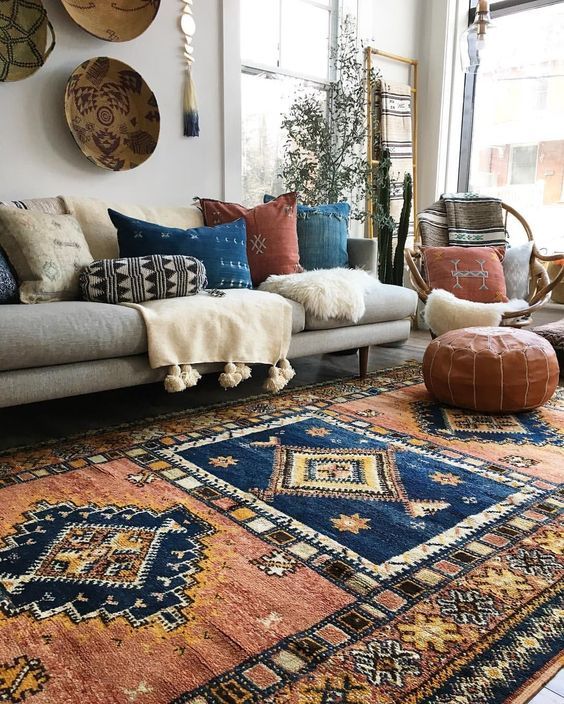 A room without carpet or rug feels incomplete moreover, if we love to sit on the floor they will create a warm atmosphere. There are many patterns that we can choose as long as it is related to our home design.  A carpet is preferred for people who have a wide home because it will be covered our floor better than a rug.
Adding Some Bohemian Accessories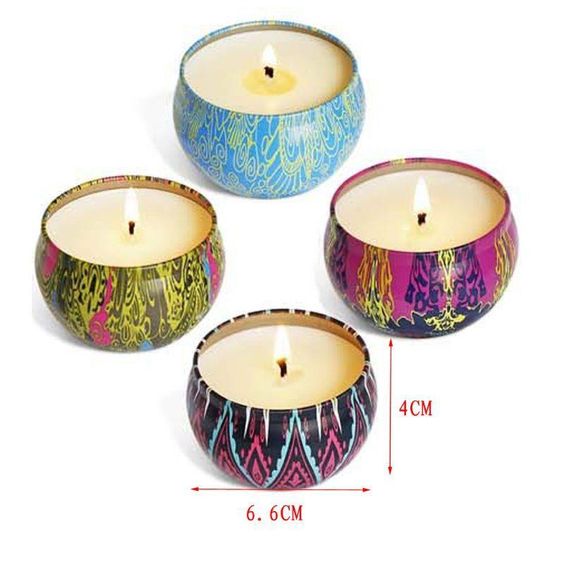 Besides decorations, we should add something that can beautify our room and can be used as useful stuff for us at the same time. If you ask me about how to decorate a bohemian room on a low budget, we will recommend you to add a scented candle in a bohemian design. It has two functions that can create a fascinating look and also make us feel relax by its fragrance. By adding it, our room also doesn't have a bad smell even we use it for eating.
Lighting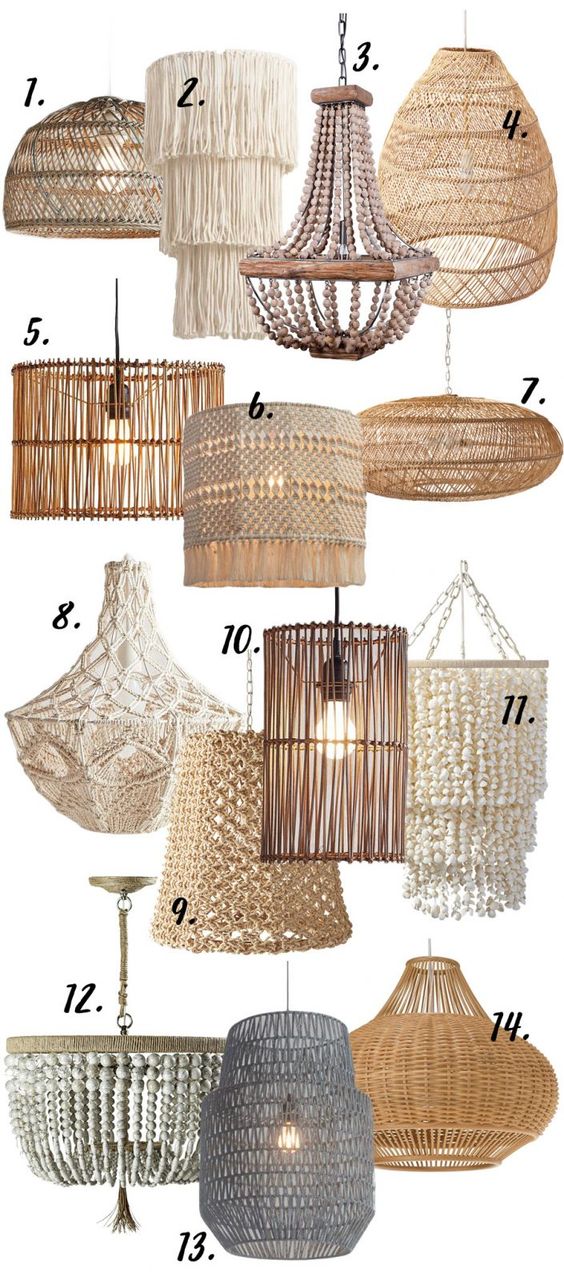 Generally, the most important thing that should be added while applying a bohemian design in our room is lighting. If we don't install it, we can't have a stunning room and our concept will ruin at the night because of having a dark atmosphere. If we want to make it feel natural, we recommend rattan pendant lamps like in the picture above.
Wall Decor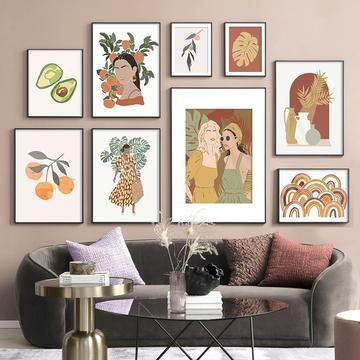 Do you have a beautiful wall because you paint it by using stunning color paintings? Actually, it is not enough because we need decorations to beautify it. Some pictures can be attached to the wall or we can make them by ourselves. For people who love paintings, we can make wall decorations and save our budget.
Choosing Suitable Furniture
These are the ninth tips to decorate a bohemian design from us that should be done for those of you who have a limited budget. We have to choose suitable furniture instead of emphasizing beautiful designs. It must be useful for our room to prevent buying again in a short time. By using long durability and strong furniture materials we can have a high quality of a bohemian room.
Flooring Tiles
Last, we have to choose flooring tiles that will complete our bohemian room. We should consider the best design and quality to make our home have the best type of building materials. It also gives many effects to our room display because we can combine it with other furniture.
DIY Bohemian Decorations
Even though an awesome bohemian design idea does truly embrace the freedom that is felt in all things the 80's, it doesn't mean the design will be easy to be applied. Sometimes, we will feel complicated to apply a bohemian design especially if we have a low budget. That's why we here to recommend you make something beautiful by ourselves. How to make DIY bohemian decorations? This time we will tell you some information about it.
Hanging Planter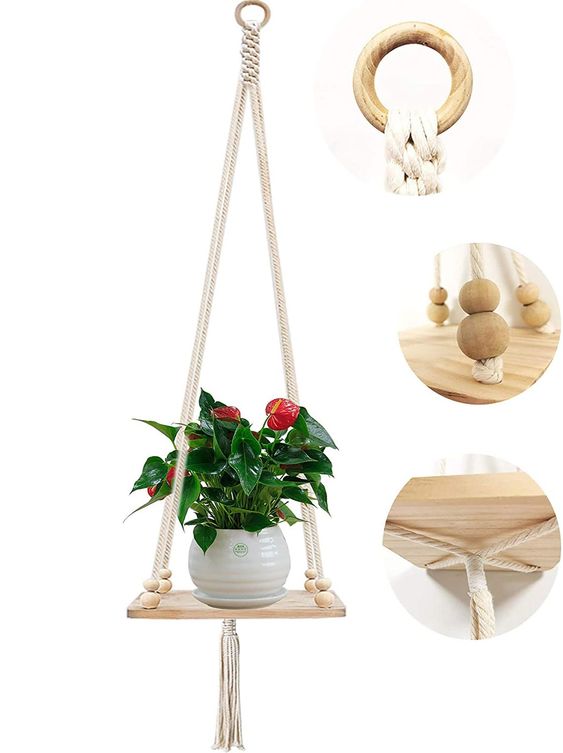 For those of you who feel crowded in your home because of having a small size, we recommend making a hanging planter. It will be useful as a place to save our plants without adding them to the floor. We can make it by using beige macrame rope and wooden material. By making holes in the corner of the wood then tight the rope into it until having a result like in the picture above.
Beige Macrame Wall Decor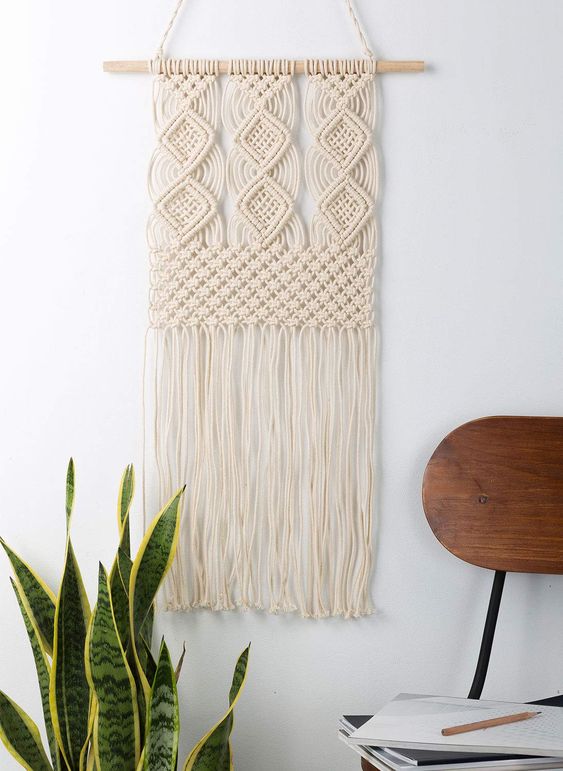 If we are still confused to choose DIY decorations for a bohemian room, we have to make this thing. We can find how to tie the macrame rope until having a pattern like in the picture above. It will be preferred for people who want to have aesthetic decoration in a limited budget.
Colorful Beautiful Painted Bottle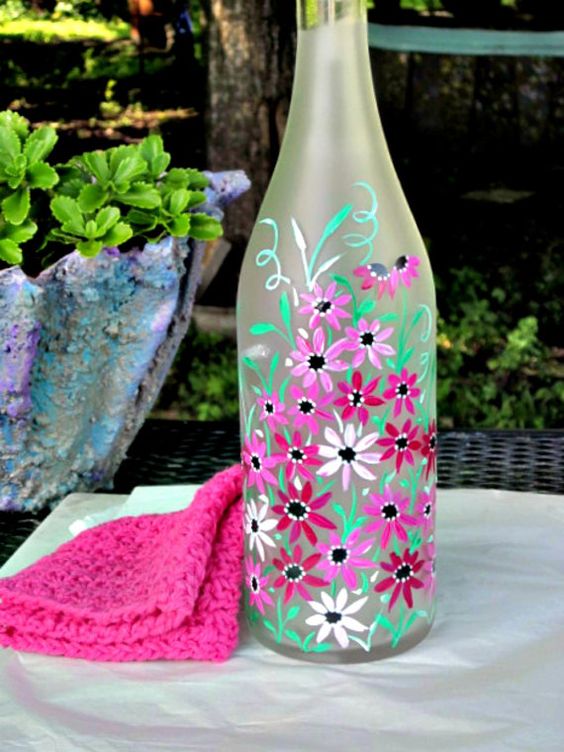 Diy bohemian decorations on a budget are not always complicated to be made because we can paint an unused bottle with a beautiful pattern like in the picture above. It can be used as a flower vas or just add it on the shelf to beautify our bohemian room.
Natural Hanging Decoration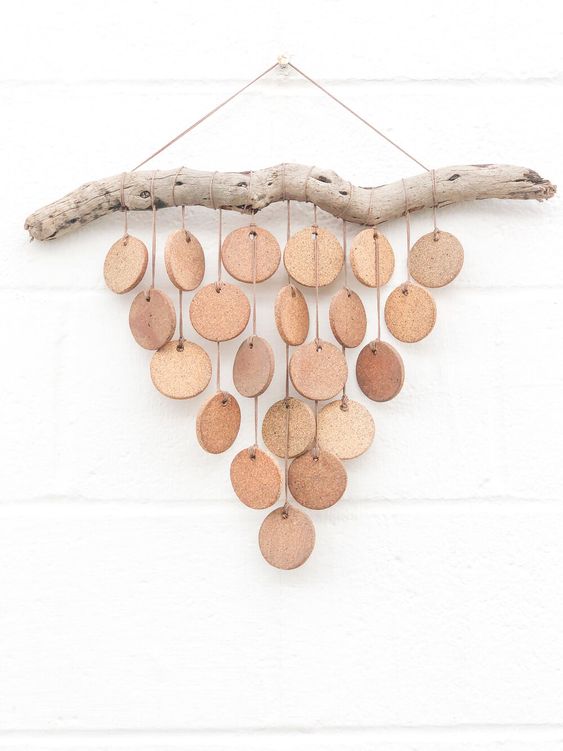 Making a wooden material into a round shape and tie it into a branch will create beautiful decorations on a budget for a bohemian room like in the picture above. We can hang it on the door or anywhere that we want to be hung.
Conclusion
How is it? Do you interesting to apply a bohemian design? Don't worry if you have a limited budget because our simple ways with DIY decorations will help you. We should know all about bohemian design to prevent making a mistake while applying the design.