Nexthomegeneration.com – A bohemian interior design tends to have a warm atmosphere beautiful impression that won't make your home look tacky. Generally, people who apply it will use natural materials in their furniture selection. It will create a simple look but still stunning at the same time. Bohemian lighting recommendations and wall decor ideas from us can make your room doesn't feel monotonous. Moreover, for people who can make a mural, it will be fun to create it for our home. Sometimes, we feel confused about how to choose the suitable interior design, lighting, and wall decorations. Don't worry about it because we will give you some ideas and recommendations that might help you.
Why Choosing A Bohemian Interior Design?
Bohemian interior ideas is a continuous hot and trending style so it is the best design that is highly recommended to be applied. You just need to get some interior ideas from Instagram to create a beautiful photo zone space. It gives us the freedom to decorate our home space so we can apply as we want as long as it is related to our concept. Get your cozy interior style in this time by reading this article!
Bohemian Interior Design Ideas
We have to pay attention to the concept of interior design look that we will be applied. Some inspiration from the internet might help us to prevent making a mistake while implementing the style. Bohemian design ideas from us will help and make you create a beautiful result of your home style.
Bohemian Bedroom Design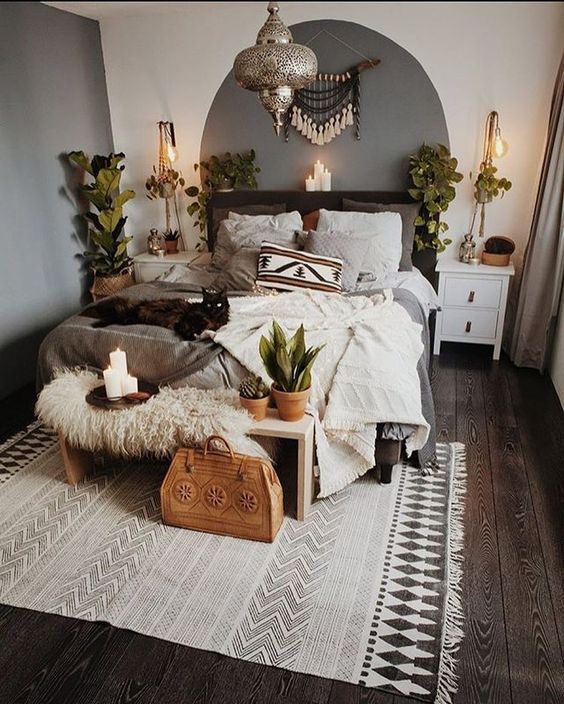 For those of you who want to apply a bohemian interior concept in your bedroom, we should pay attention to rug designs and colors selection that will influence the room atmosphere. Adding a white simple rug can make it has a different impression. Dark brown solid wooden flooring tiles can be applied to create a harmonious look. A wooden bench can be used as a place to add some little plants. We recommend using dark and light grey bedcovers to create a cozy impression and warm feeling at the same time. A unique lighting shape should be installed because of having a rare design that will make our bedroom look different from others.
Bohemian Bathroom Style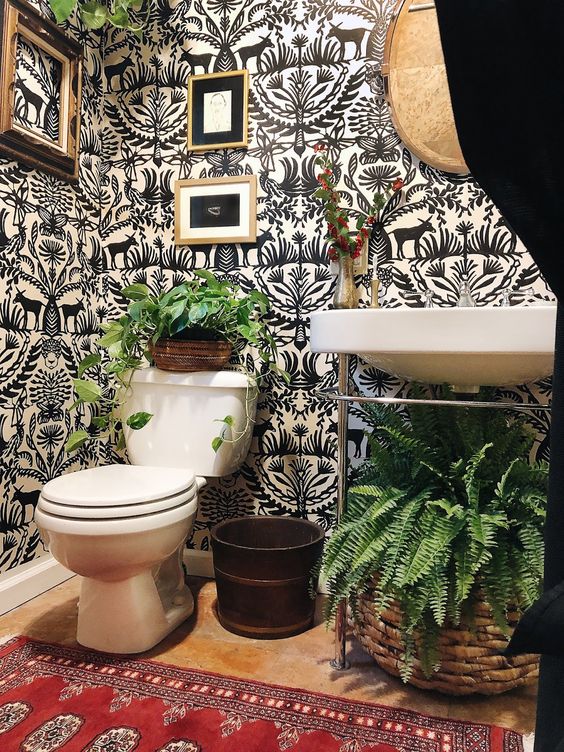 Black floral wallpaper patterns can be applied in our bathroom to have a strong bohemian design accent. Adding a red carpet to make it look bright and balancing elements color that we use to beautify a bathroom. Applying orange ceramic flooring tiles is preferred to make it won't have too many decorations. Don't forget to choose a white closet because of having a neutral color to make it doesn't have tacky colors.
Bohemian Beige Living Room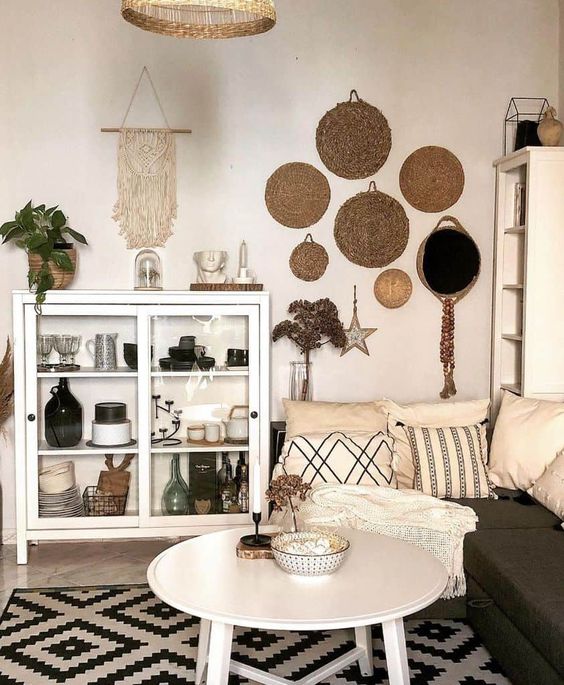 Beige is so popular because it is used in many interior designs. It creates a warm atmosphere and a comfortable feeling. We can use it for bohemian interior theme ideas and combine it with some dark colors like black or dark brown. Choosing white and black carpet then adding a dark brown sofa to make us feel comfortable while spending time in our living room. A white little cupboard can be added as a place to save anything that we want to replace and will be needed later.
Bohemian Lighting Recommendations
Lighting is important to be installed in our home to create a comfortable impression and also make it look bright. Natural materials are often used in the bohemian room concept. If we are complicated or confused to choose and find a suitable style, this time we will give you some bohemian lighting recommendations.
Glass Beaded Pendant Lamp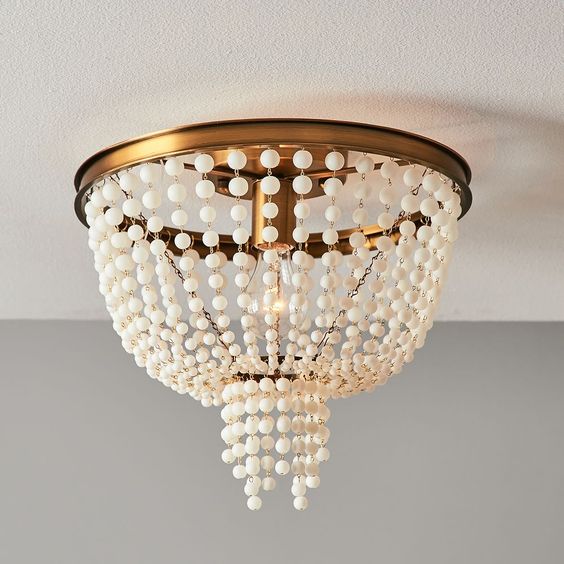 Installing a glass beaded pendant lamp gives us a simple style and fascinating look at the same time. It doesn't have a luxurious style but can make our home feel bright and also improve your bohemian theme interior concept.
Beige Bohemian Wooden Pendant Lamp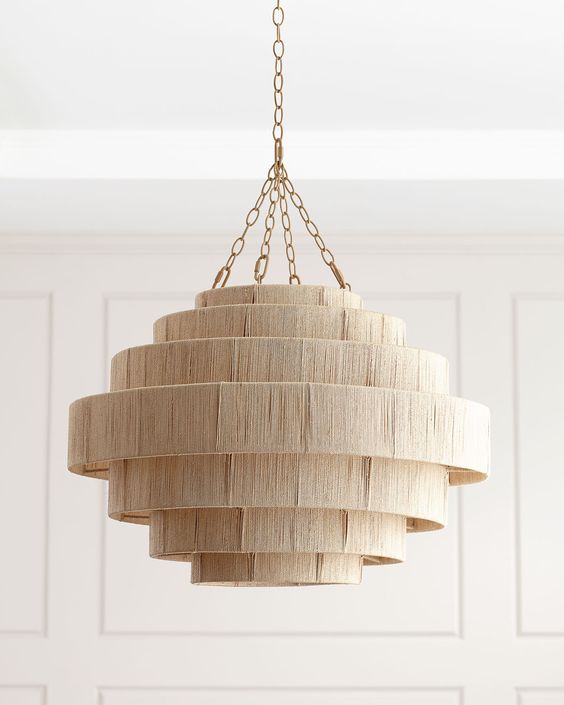 A beige wooden pendant lamp looks natural and creates a warm feeling in our bohemian home interior. It is made from natural materials and will make it have a strong accent on the design. It can be installed with some ceiling lamps to make our room feel brighter than only have one lamp. This is the best type if you are looking for natural bohemian lighting for an interior design.
Rattan Pendant Lamp Materials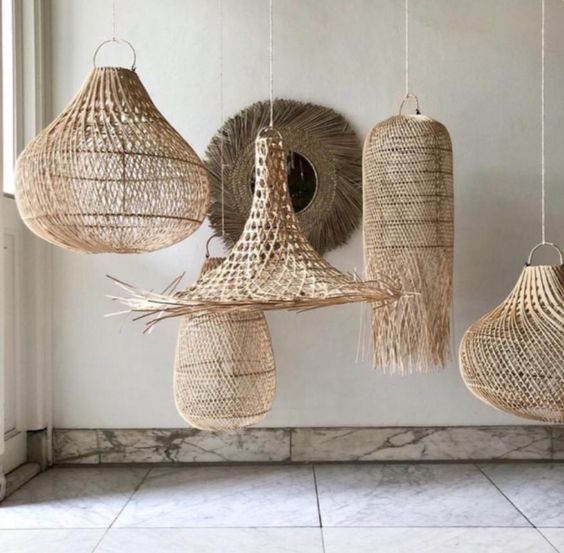 Do you are looking for a unique pendant lamp that won't make your interior look monotonous? If you do, it means you will love lighting recommendations from your bohemian interior design. We recommend choosing rattan pendant lamps because of having natural and pretty shapes. It also can create a beautiful shadow in our home if we use it in a dark room.
Bohemian Wall Decor Ideas
Wall decor ideas for bohemian interior design from us will give you a different and beautiful impression that is also easy to be applied. Something that we will need is simple and easy to be found so we can choose as long as it is related to our designs.
Pictures On The Wall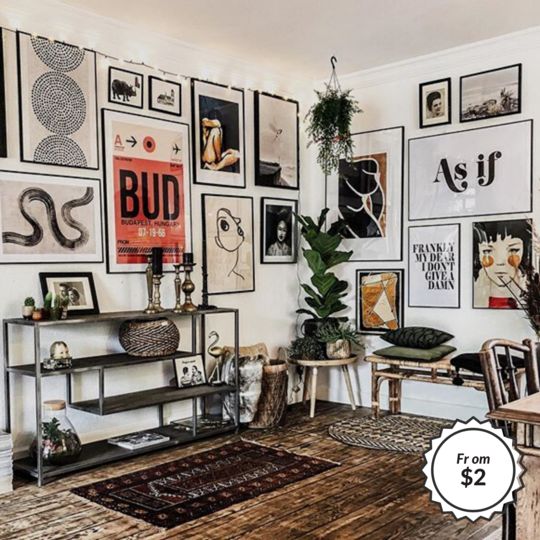 Monochrome pictures with some bright colors can be attached to the wall to create a beautiful impression in our home. It also livens up the atmosphere that makes our home won't look crowded or have an unclear concept. By applying them to the wall they can beautify our room without needing other decorations. It is the best bohemian wall design idea for people who want to have a simple concept.
Beige Pictures And Fabrics Decorations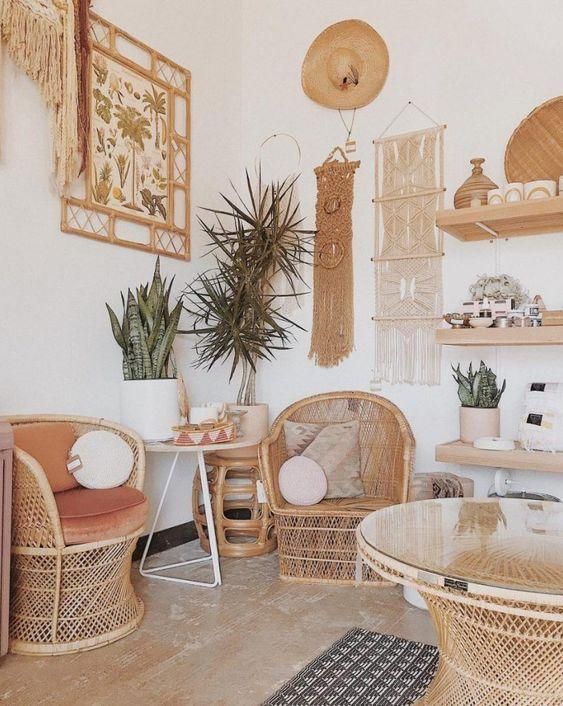 Beige pictures, wooden shelves, fabrics, and accessories can be used as wall decorations. A beige hat or a carpet should be attached to the wall if we don't want to feel confused to find bohemian furnishings. We have to paint it white to make it have a neutral accent that will make other colors blends well.
Beige White Wallpaper And Colorful Furniture
Applying a white beige floral wallpaper is suitable if we don't want to use pictures or any decoration. It can instantly beautify our home interior style without feeling complicated while applying it. We have to combine it with some colorful furniture, decorations, and a carpet to create a harmonious concept.
Conclusion
Choosing a bohemian style for your interior design is the best choice to be chosen because it has a unique impression that will make your home look different from others. We have to pay attention to lighting and wall decorating ideas to prevent making a mistake in our home display. Hopefully, our lighting recommendations for bohemian interior design will help you to create a beautiful room.