1. Overview of the family room
This room is a relaxing space as well as chatting with spouses and children. Therefore, you can spend time watching movies and chatting. This room does not have to be a large size and you can decorate your narrow space into a comfortable place to gather with your family.
Then, if you have a small family room, that doesn't mean your creativity in decorating is limited. On the contrary, you have the challenge of turning a small space into a comfortable and pleasant one. If you haven't got inspiration, Scandinavian-style designs can be an option for decorating your living room.
2.

Family room design
Scandinavian design is one of the interior models that is currently trending. Having a style that is very easy to follow, this design emphasizes the appearance of a neat and minimalist room. A balanced combination of warm, modern, and simple impressions makes this Scandinavian design suitable for decorating a small living room. Therefore, we want to give some examples of small and comfortable family rooms design.
Gives different textures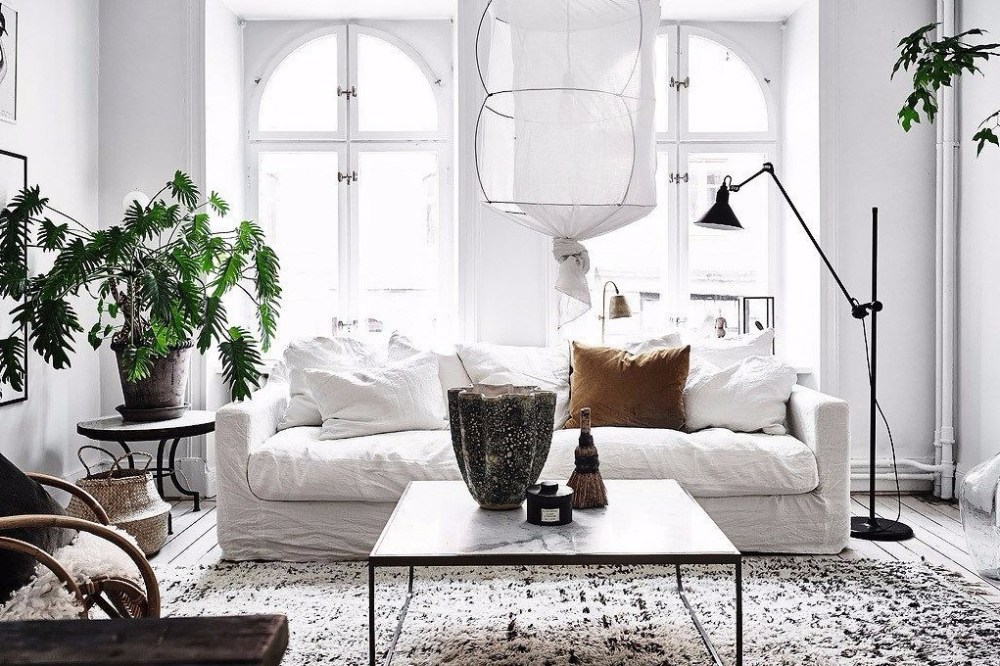 Choosing a family room decor with a Scandinavian-style design means enriching the room with texture. You can add family room decorations that have simple shapes and smooth materials. For example, use a sofa made of linen, hemp carpet, or a knitted throw blanket.
Keep in mind that although the shapes and materials of living room decorations vary, Scandinavian-style designs are always neatly arranged and functional. Then, to look more charming, you can decorate the room with decorative lights, soft sofa sets, ornamental plants in flower pots, and table accessories. That way, a small room will not look more attractive.
Adding pillows to the sofa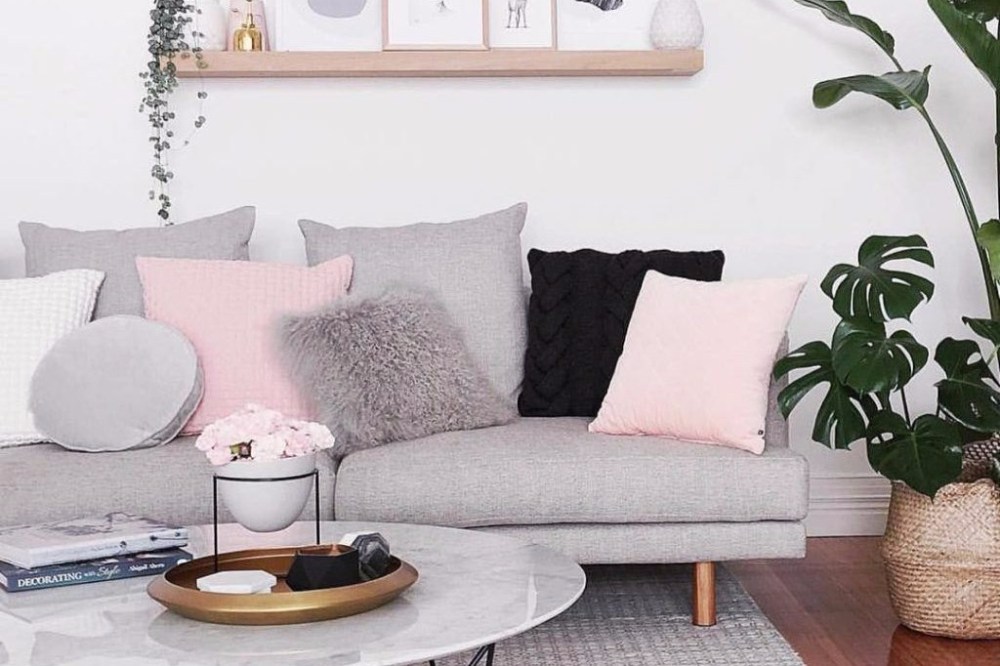 Scandinavian-style design emphasizes a comfortable and livable place. Then, what other family room decorations can add comfort besides pillows. Linen pillows, knitwear, faux fur, or all three at once, will make a small room more attractive and warmer.
Then, you can also add decorative pillows on a minimalist sofa with different colors or motifs as decorations for your family room. The most important thing is a consistency to maintain a minimalist and well-organized family room decoration concept. Then, to make it look sweeter, you can add wall shelves, ornamental plants in pots, and a round table. That way, your room will look beautiful and charming.
Decorate in soft and neutral colors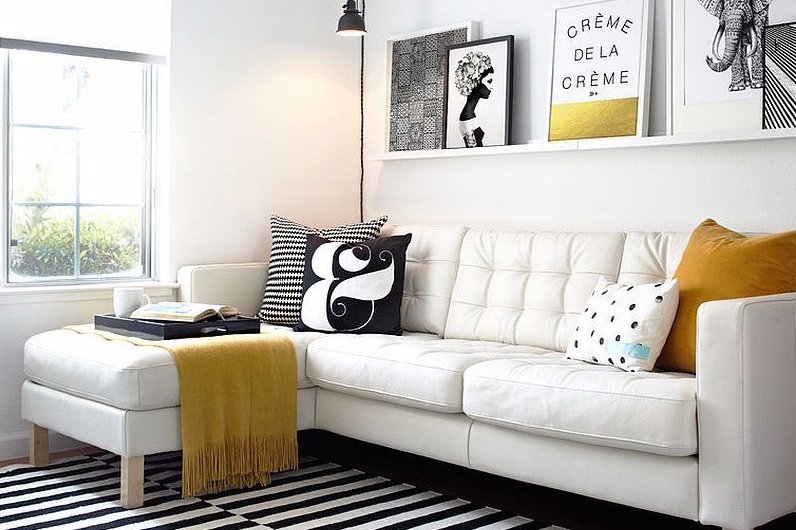 White is generally used to give the impression of a small family room. In addition, the white color will also make the living room a cheerful impression, but not everything has to be white. For that, you can decorate the family room with natural patterns such as beige, gray, brown, black, and khaki you can also use. Then, to make it look more attractive, you can add some pillows with pastel colors to give a fresh but not eye-catching impression, decorative lights, floor rugs, and wall decorations. That way, your living room will look cooler.
Choose a patterned rug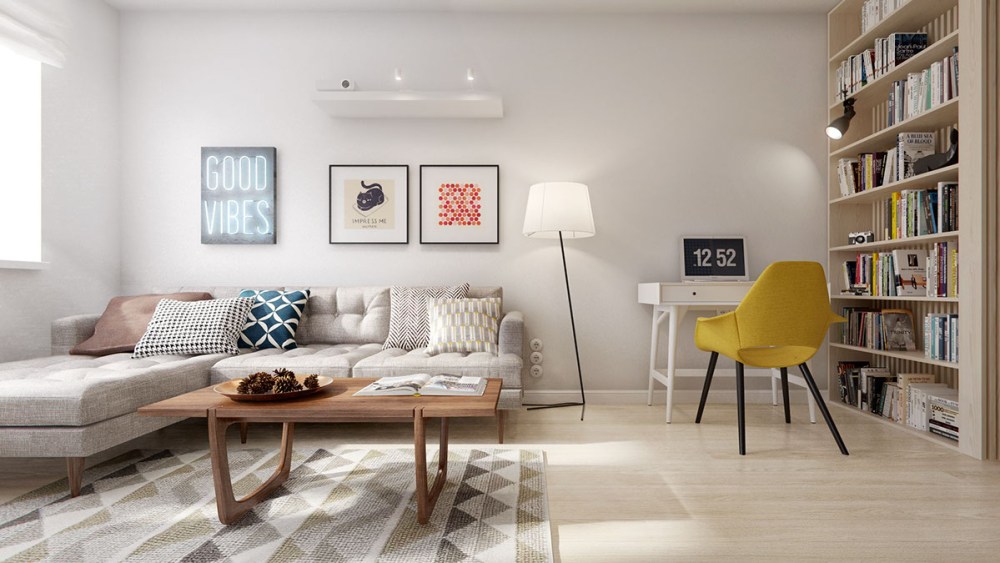 The patterned carpet decoration will add to the warmth of the living room and make the family room feel more alive. Then, the color of the carpet motif must be considered to match the other furniture. Then, to look more harmonious, you can choose a rug with a line or geometric motif for a Scandinavian-style family room decoration.
In addition, you can also complete the family room with a set of brightly colored sofas, decorative lights, wall hangings, and shelves to put books. With a design like this, designs with line and geometric motifs will become popular among interior designers. Then, do not make the room feel cramped. Conversely, a small room will have a spacious impression.
Adding wooden furniture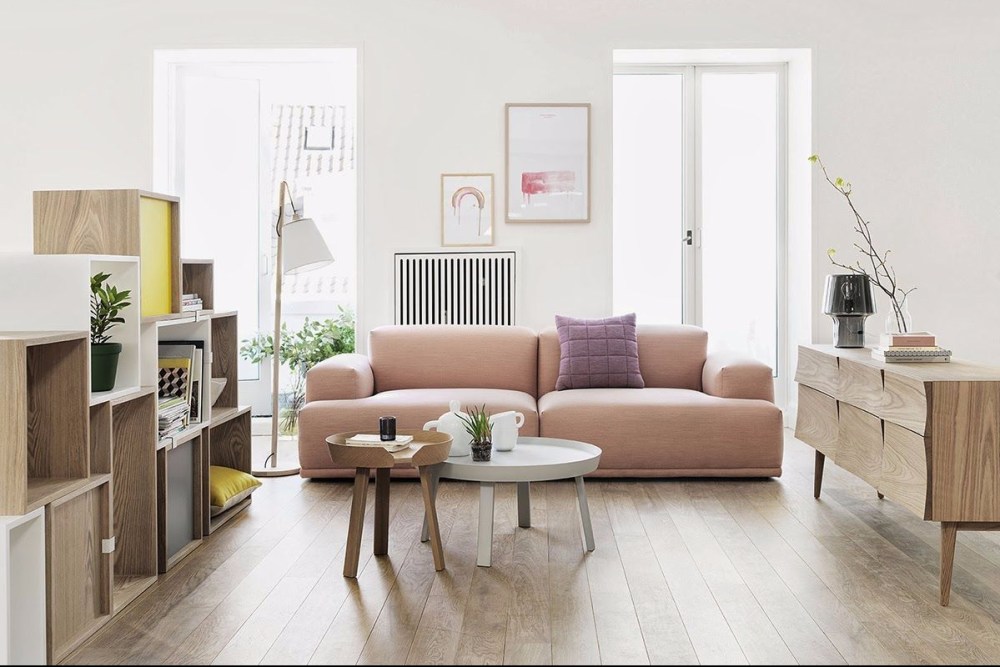 Wooden furniture is one of the hallmarks of Scandinavian design. We know that traditional Scandinavian societies have a strong bond with nature, especially trees. One or two pieces of rustic wood furniture will emphasize the Scandinavian influence in the living room.
Then, wood also adds texture to the decoration of the family room, makes the room more comfortable, and gives a natural and spacious impression to the room. Then, to look cool, you equip a foam sofa set, using a TV table, wall hangings, coffee table, and various wooden shelves in this room.
Make decorations in the form of a gallery wall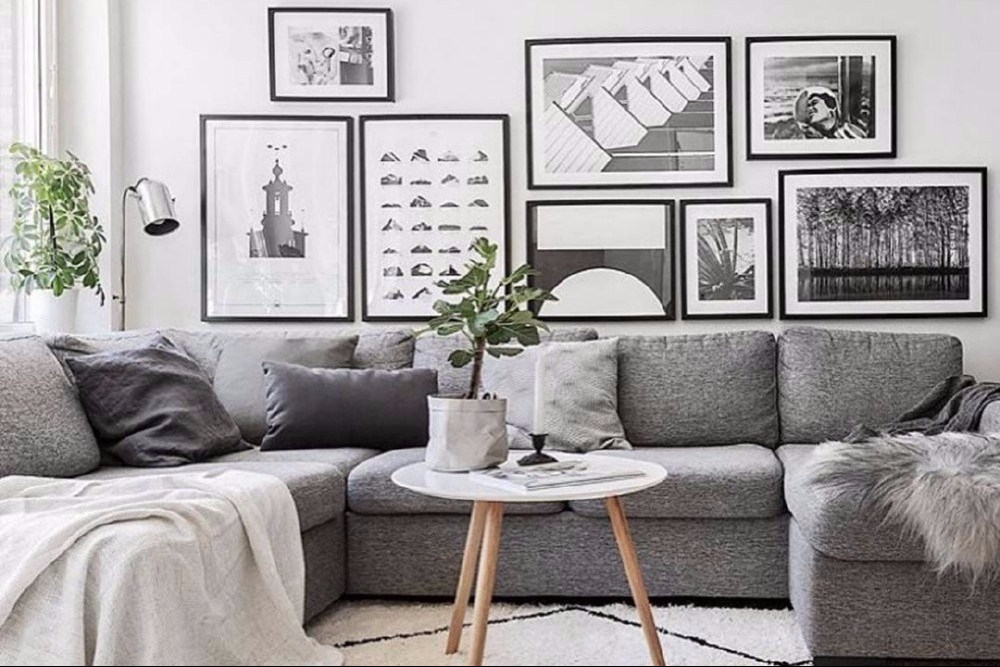 The gallery wall is one of the decorations that are always in the family room with a Scandinavian-style design. This family room decoration is an ideal way to show the personality of the residents of the house in a minimalist design. In addition, the gallery wall will give a modern touch to the family room, especially if you choose to use a beautiful frame.
Therefore, it is better to print photos or other images that you choose on the wall using monochrome colors with a few neutral or pastel tones. That way, the decoration of the family room is not monotonous, but also doesn't seem messy. Then, to look more beautiful, you can equip the family room with beautiful sofa sets, sofa cushions, decorative lights, round tables, and ornamental plants. That way, your family room can amaze guests who come.
Adding plants as decoration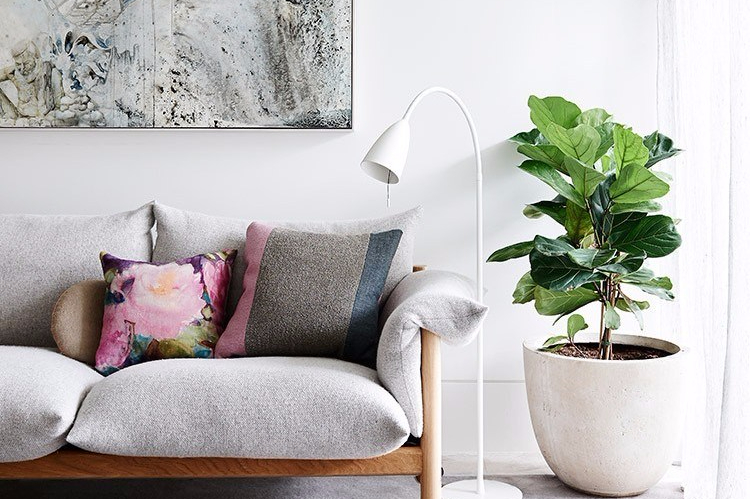 If you want to make your family feel at home, give life to your living room by adding plants, such as monstera or mother-in-law's tongue. In addition, giving a new texture to the decoration of the living room, green plants can refresh the living room and improve the mood.
Then, not to block your movement in a small family room, you can put plants in large pots in the corner of the room. In addition, the other plants in small pots can complement the decoration of the family room and be put on a table or shelf. Then, to look more attractive, you can complete it with a sofa set, sofa cushions, decorative lights, and wall paintings. In this way, your family will be more comfortable and happy to be in the family room.
Adding shelves for storage
A beautiful shelf that is long sideways will make the eyes move horizontally, so the room will appear spacious. On the other hand, tall shelves will make the eye move vertically and make the room appear taller. Therefore, a good living room decoration. Then, to create an airy, warm, and familiar impression, it is arranged appropriately according to the area of ​​the room.
Then, to feel sweeter, add a minimalist living room decoration with photos, abstract displays, and plants in small vases. Then, put the book on the shelf to make it look neater. But if you want to keep the Scandinavian-style family room decoration concept, make sure you arrange it not too tightly.
Reorder every few months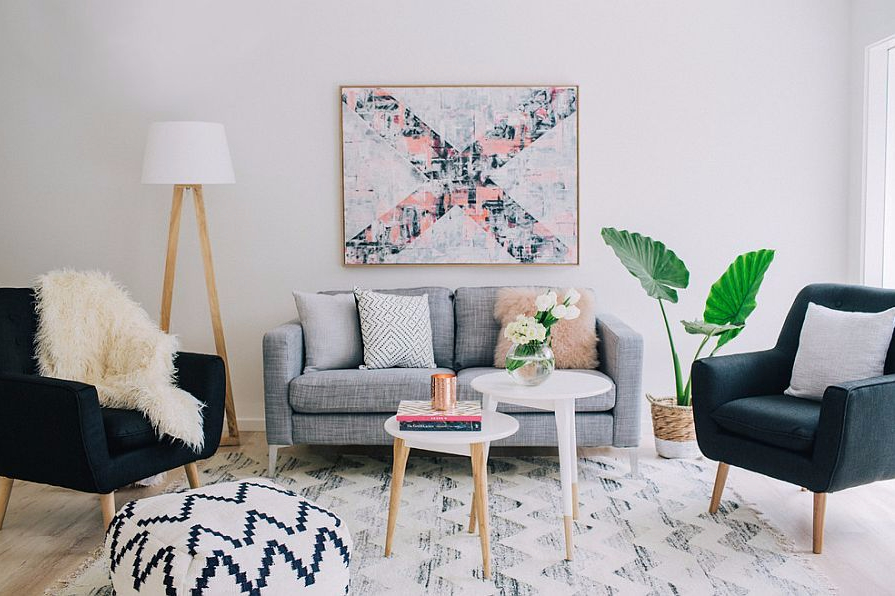 Changing the layout of the furniture or the photos on the display every few months will make the living room feel new again. With a Scandinavian-style design, a small family room will feel more spacious because it is proven can use for various models. Then, to keep it looking more attractive, you can design a family room with sofa sets of different colors, sofa cushions, floor rugs, wall hangings, and decorative lights. That way, the characteristics of Scandinavian design will be visible.
If you are doing a trick like this, it can eliminate the boredom that may appear after some time. But not only that, if you are a collector of plants or small displays, this could be the time for you to replace them with new ones.
Keep the family room decoration simple and neat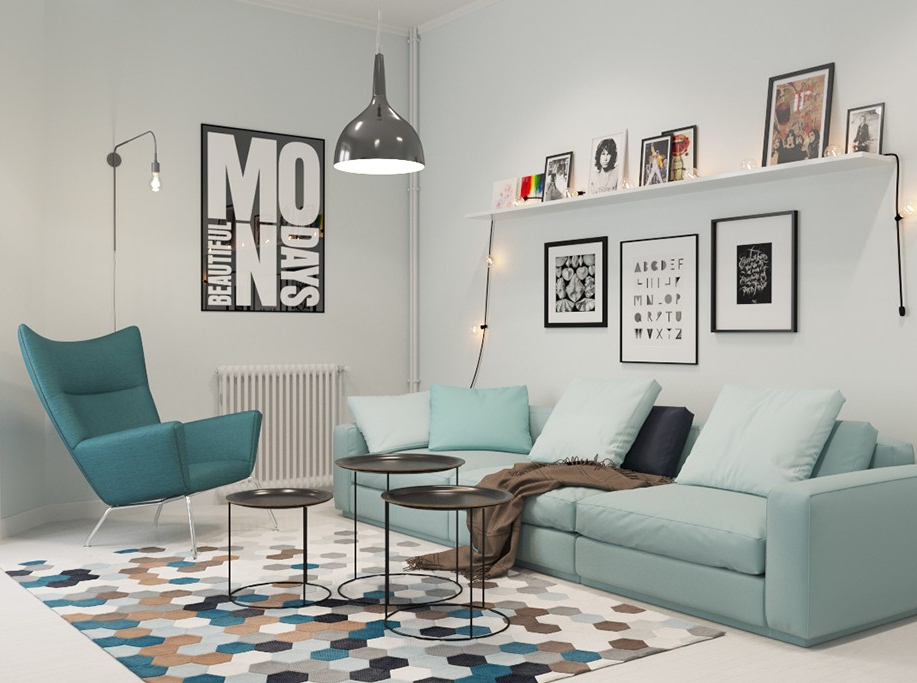 Sometimes the living room decoration attracts our attention too much and makes us want to buy a lot of furniture and accessories. You must consider providing three components of Scandinavian design that display beauty, unity, and simplicity.
Then, to make the family happy to gather in the family room, you can equip it with a long sofa set, single sofa, moon table, floor rug, hanging decorative lights, standing decorative lights, and some wall decorations that have art. That way, a warm, comfortable, and simple room will become a priority for your family gathering place. By decorating a Scandinavian-style family room, besides being able to get around the area to look spacious, it can make the residents feel more at home.
Private collection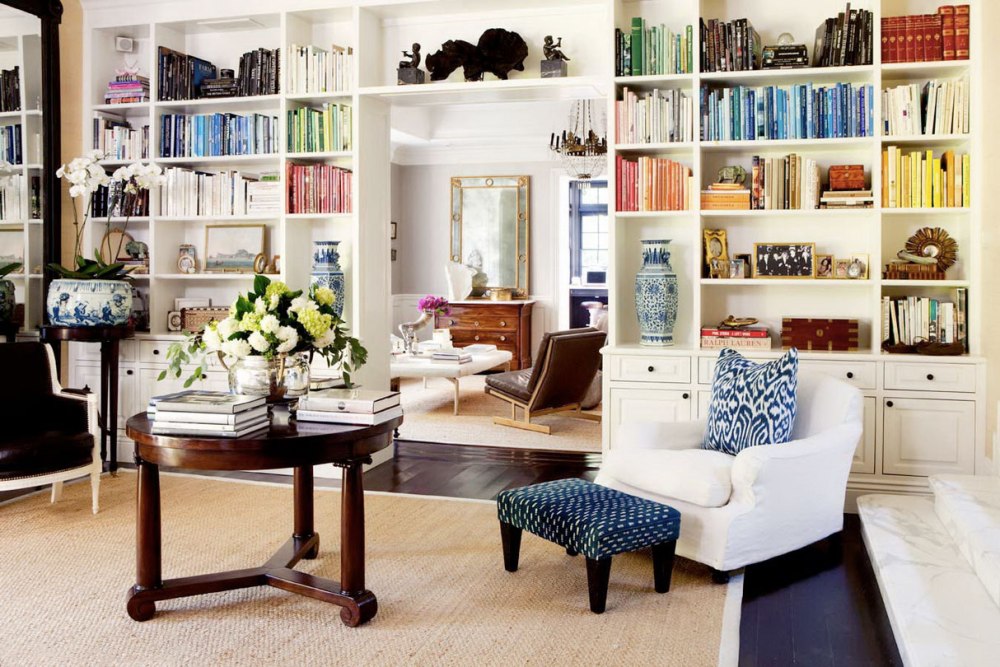 As we discussed, the family room is a personal space where you can do various activities with your family and share the hobbies you enjoy. For that, give space for your collection in the family room decor.
Then, to make it look complete, you can arrange a bookshelf to make it look neater. However, if the bookshelf feels too stifling, you can use multi-functional furniture that can provide space for you to put your favorite books. Don't forget to complete the room with a comfortable sofa set, table, and decorative lamps for lighting. That way, you will feel at home reading your favorite books.
Decor with a personal touch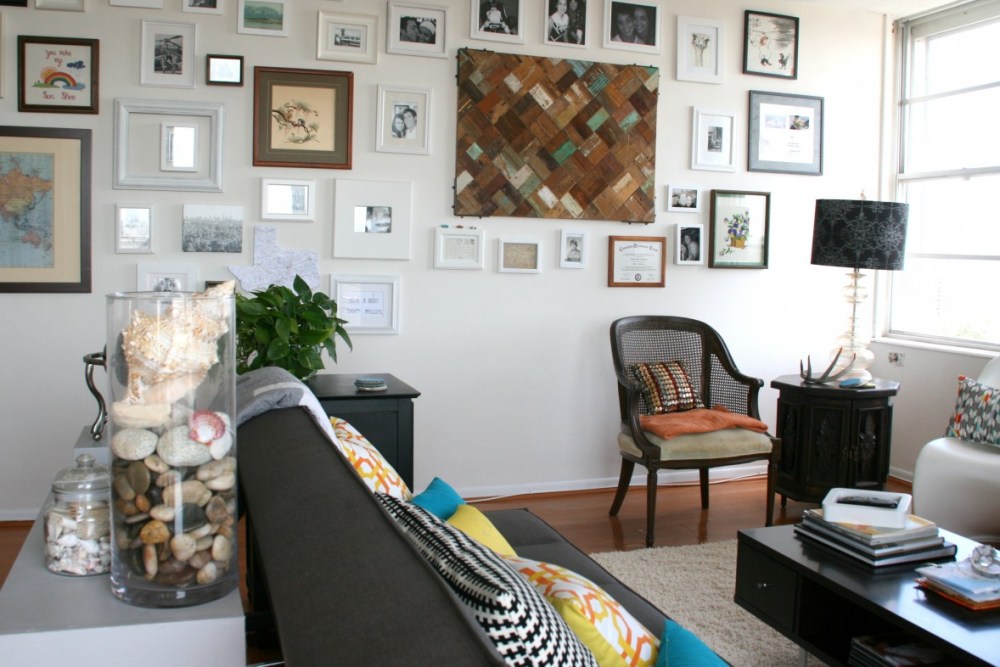 In addition to personal collections, adding a personal touch is also one of the right ways to make living room decorations feel homier. The simplest personal touch that you can give as a family room decoration is a collection of photo frames for you and your family so you can feel the warmth of the family.
Then, if you have a talent for art, you can make the living room a private art gallery is also not a bad idea. As long as it doesn't disturb the space for activities, this can be a good thing. Then, to make it look more attractive, you can put various wall hangings, sofa sets, and sofa-cushion, but you also have to be creative and put them right so that the family room will amaze anyone who sees it.
Additional lighting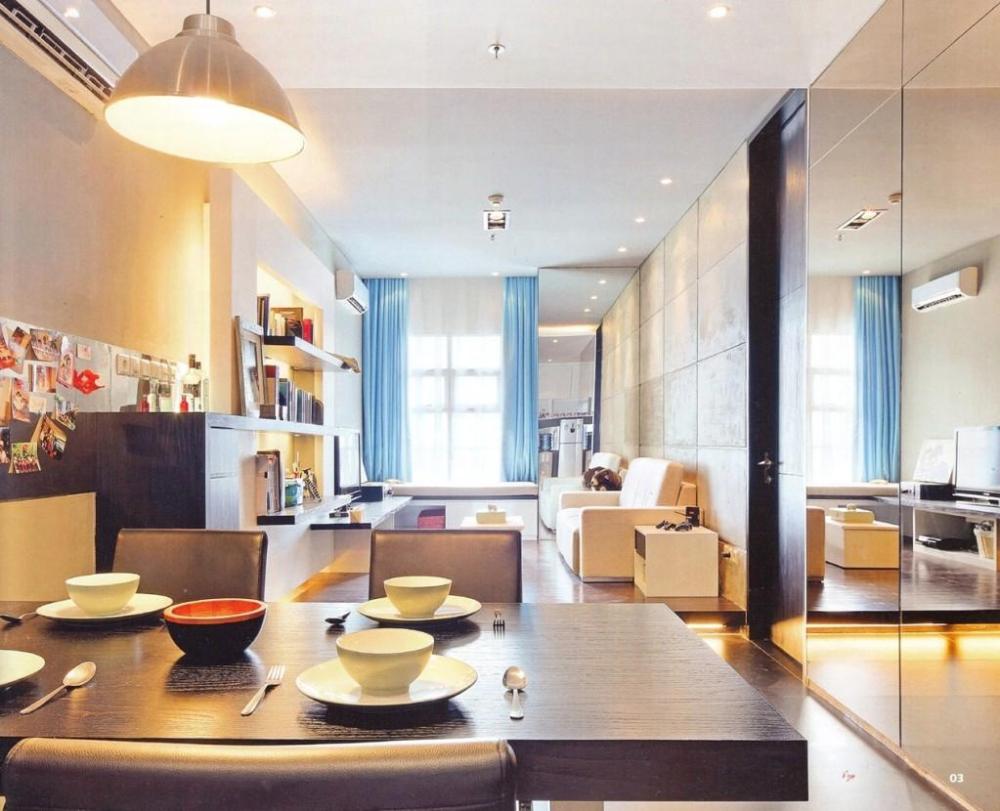 For maximum activity in the family room, the lighting must be arranged as much as possible. For that, you can use the main light with light that is able to evenly throughout the room. Then, if you choose a ceiling lamp or chandelier, it doesn't matter. However, for chandeliers, make sure the height is not too low.
In addition, for the corners of the room that are still dark, you can add additional lights via standing lamps or wall decorative lights. In order not to dazzle the eyes, you can place the wall lamp slightly higher than your line of sight. Then, reading lights can also be a family room decoration that is right for those of you who have a hobby of reading.
Then, to be more beautiful and fun, you can add spotlights on the ceiling that highlight your collection. It can give a dramatic impression that will make decorating the living room much more attractive and fun.
Adding a television according to size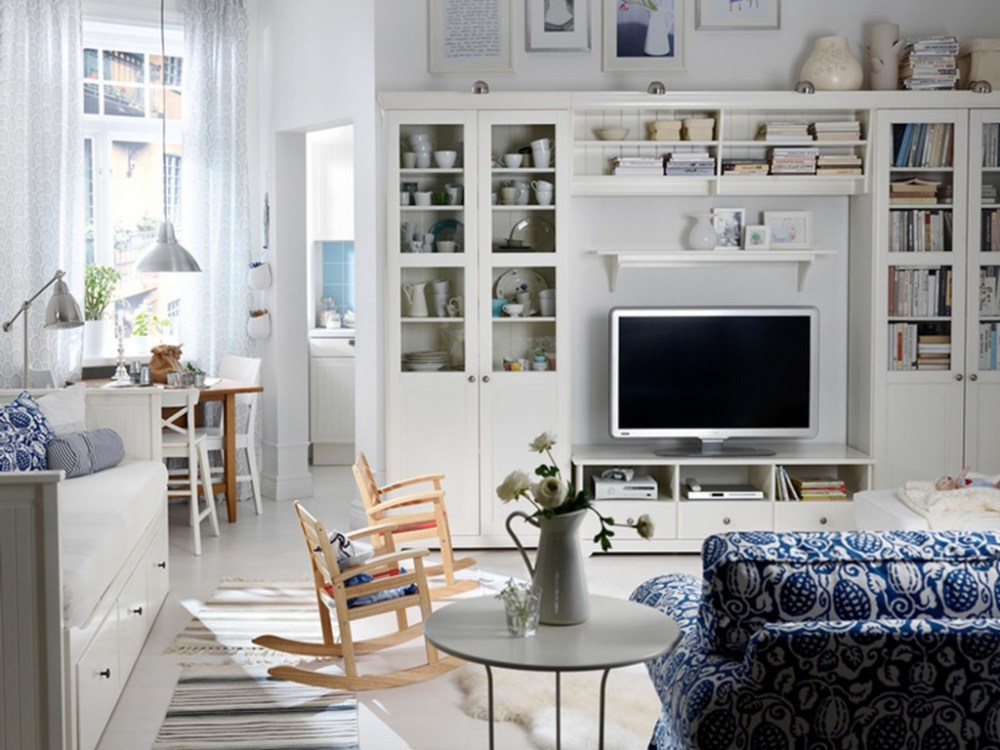 One of the electronic devices that are usually mandatory in decorating a family room is a television. However, you can't just choose a TV for the family room. Therefore, you can select the size of the television according to the size and viewing distance from the sofa you have. Then, for sofas that are more than 2 meters away, if you have a sufficient budget, use a TV with a size of 40 '-50′ to make it more comfortable. Meanwhile, for a sofa more than 3 meters away, a 60' can use television will feel more fitting.
However, if your television has been placed on a table, make sure the length of the television table is proportional. Then, also avoid television tables that are too high so that watching still feels comfortable at your viewing distance.
3. Conclusion
We know that decorating the living room is one of the most important aspects of the house. Therefore, if you want to design your outdoor space to look beautiful, attractive, aesthetic, comfortable, and fun, we provide some examples of the best designs and make you and your family happy.
One more thing you need to pay attention to in decorating the family room is not decorating it excessively. Although many things can be added to the decoration of the family room, prioritize the freedom of family activities. Don't let the family room become cramped and uncomfortable. We hope the above design can use for your inspiration and make your home interior more beautiful.