Nexthomegeneration.com – There are many people who want to have a healthy room but don't know how to make it. Actually, it is easy to create a healthy room by keeping our home always clean in all aspects. We should pay attention to the air condition inside it because it is important and affected our health. If we feel complicated to make it fresh and clean, we have an alternative for you. We can add plants as decoration for our room. Today, we will give you the ten best recommendations of indoor plants for eclectic decorations to maximize our health.
What Is The Indoor Plants?
Some people might be confused about what is indoor plants? Actually, it can be grown indoors. It is the same as another plant in general but it has a size that doesn't bigger than the outdoors type. It can also make our room have fresh air because it has the same function as plants in general. We should add it for making health condition.
Why Should We Choose These Plants?
An eclectic design is prettier if we choose a plant as decoration and also it has many advantages that can make our room have fresh air. If we live in an apartment that has a city view or in a town that doesn't have a beautiful view, we should choose it as our decoration. It is also suitable for us to relieve our stress and want to have a healthy room with fresh air. We can add some plants to our room and maximize our health.
10 Best Types Of Indoor Plants For Eclectic Home
If there is no idea regarding choosing a suitable plant for an eclectic home, we will give some recommendations for you. Probably, by knowing our recommendation it might help you to create a fresh room.
Tillandsia Plant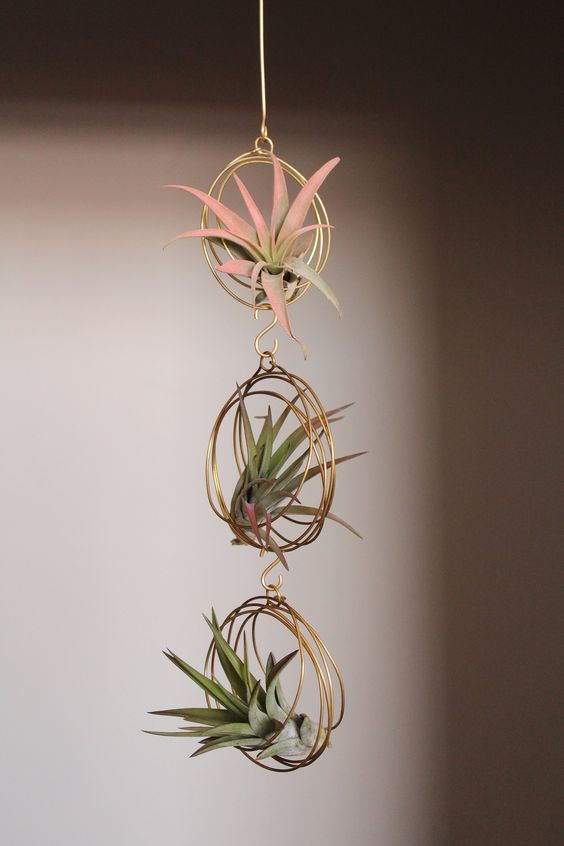 Tillandsia is a plant that easy to take care of because it doesn't need soil to grow up. We should choose it if we are looking for a little plant and don't want to feel complicated to take care of it. We can save it in the perforated terrarium and it makes our tillandsia have enough air circulation. It has pretty gradation colors that can make our home looks pretty and have fresh air.
Aloe Vera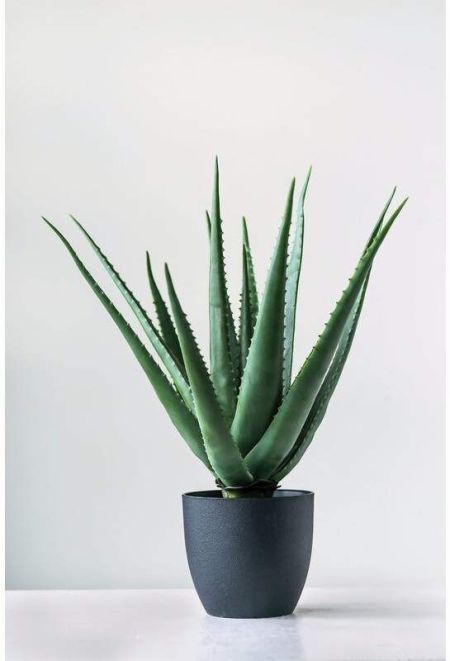 If we want to make a healthy room to maximize our health, and Aloe vera can't be missed. It can make the air in the room feel fresh and it has a little size and very suitable for decorations in an eclectic room because of having tropical and simple design. It is also preferred to be combined with eclectic decorations. An aloe vera also has many advantages that we can get and one of them can make our hair thicker. It is very suitable for adding to the eclectic room because it has a simple design but it still looks pretty.
Spider Plant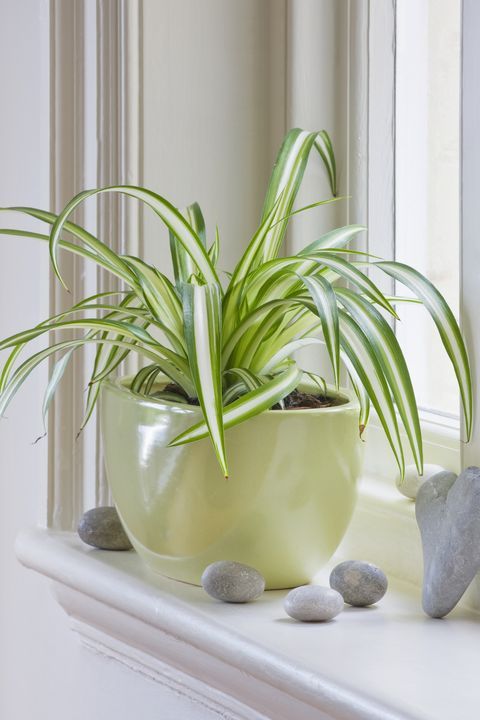 For those of you who want to have a tropical accent in the eclectic room, a spider plant is suitable for you. We can grow it in a pot that has neutral or any colors as long as it is suitable for our concept. It can give us an aesthetic impression in our room and it is safe for our kids or people who come to our house. We should add it in the eclectic bedroom design or cozy eclectic living room on the coffee table to make it look prettier for better placement. We can get the advantages that it can absorb chemical pollutants such as formaldehyde and xylene.
Dragon Tree Plant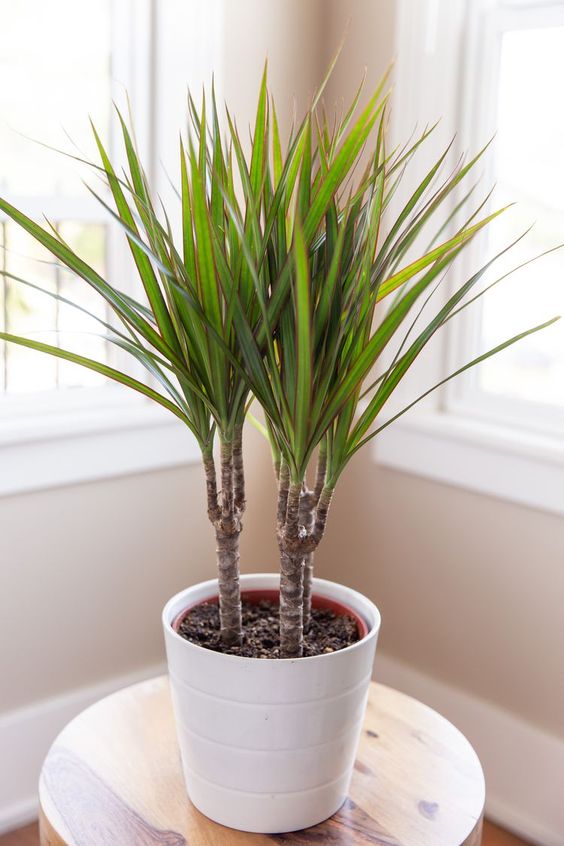 Sometimes we want to have something unique for decorations in our home but we don't know what it is. To make a variation in decorations, we recommend you to grow a dragon tree in a pot in your home. It has a unique impression and suitable for people who apply an eclectic interior design in their home. We can get an advantage from it and it can absorb dust in our room. So, creating a healthy room and maximize our health with a fresh room, doesn't like dream again!
Peace Lily Plant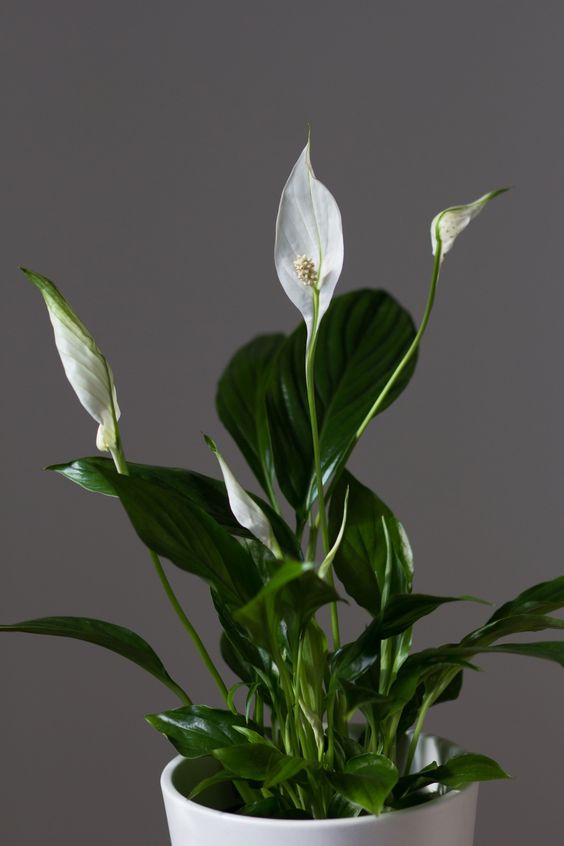 Do you want to make a feminine eclectic room? Do you know that we can make it if we know about eclectic-themed interior style? If you want to make it, that means you need decorations for making it look girly, right? A peace lily plant is very preferred for you because it has beautiful white flowers that can give us a feminine concept to our room. It doesn't only look beautiful, but also absorbing pollutants, formalin, benzene, even ammonia in our room.
Areca Palm Plant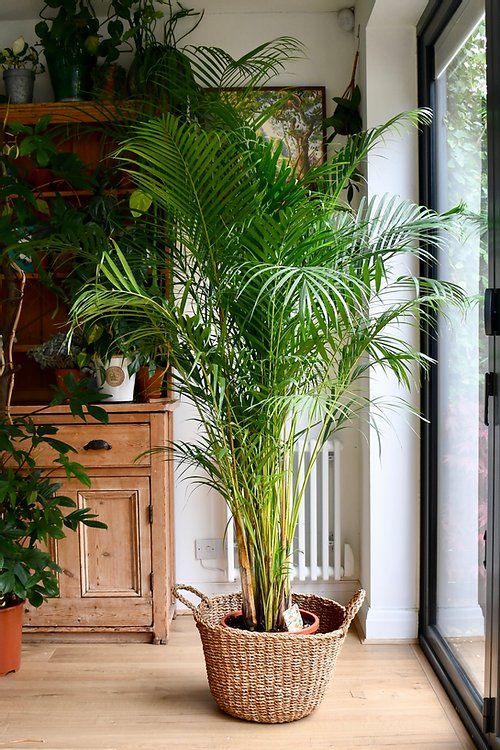 If you ask us, the best-recommended plant decoration for an eclectic room is a palm tree plant because it has fascinating look. We can add it anywhere because it suitable for any room even for an eclectic home office. We should add it near the window to make it get enough sunlight. It doesn't need too much water and gives it water occasionally for making it have good growth. We can make our room look cozy although we apply an eclectic design for our room.
Sansevieria Plant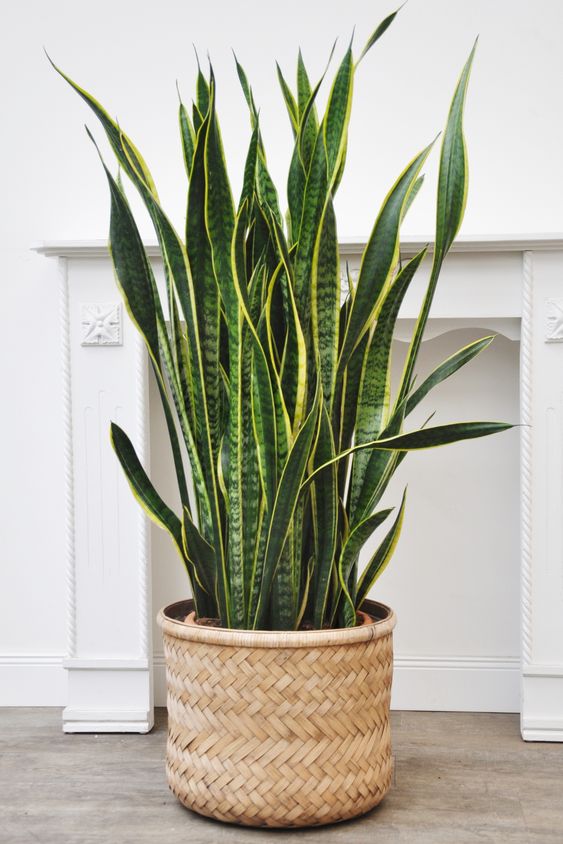 Besides it makes our room look precious, it also can absorb pollutants in our room even at night. We can succeed to create a healthy room and fresh air in it if we add this plant to our room. It has beautiful leaves that have a perpendicular shape with dark and light green color that can make it look chic. Even Nasa recommends this plant for making a fresh and healthy room also make us always healthy because of it.
Chinese Evergreen Plant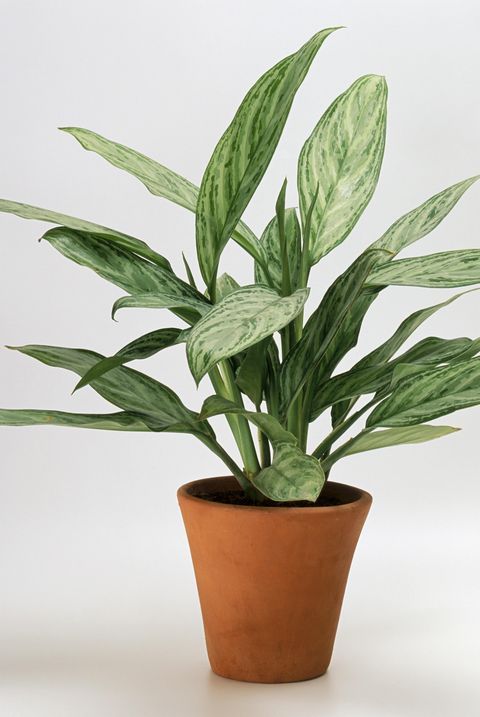 Last but not least, it is different from a palm tree that should be added in a place that has enough sunlight. Chinese evergreen doesn't need it because it can be grown in a place that has a little bit of sunlight. Wide leaves with the green-white color combination, and natural pattern in leaves make our room look cozy and aesthetic at the same time.
Rubber Tree Plant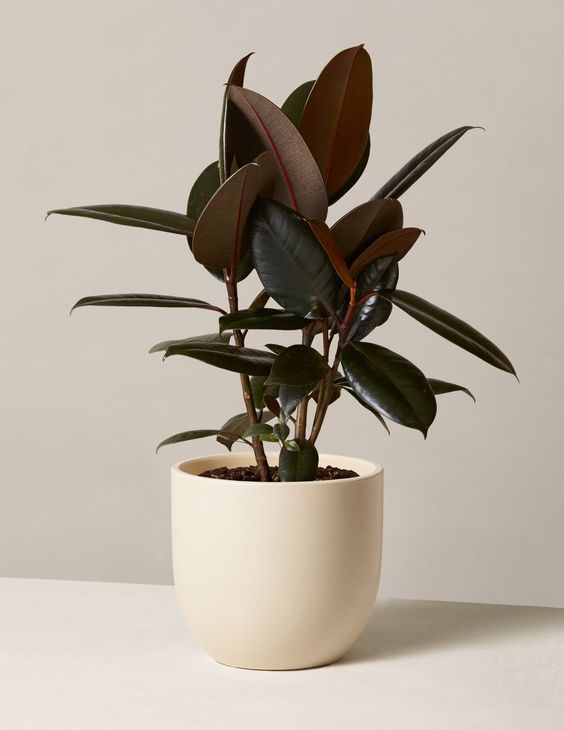 In South Asia, we always can find a rubber tree plant because they growing there. We should choose it if we want to have a unique plant. It has roots that rise upward and propagate to the stem of the plant. Because of this, a rubber tree plant is given an aesthetic look and makes our room prettier than before. If we have pets or kids, we have to avoid them from this plant because it has a dangerous toxic.
English Ivy Plant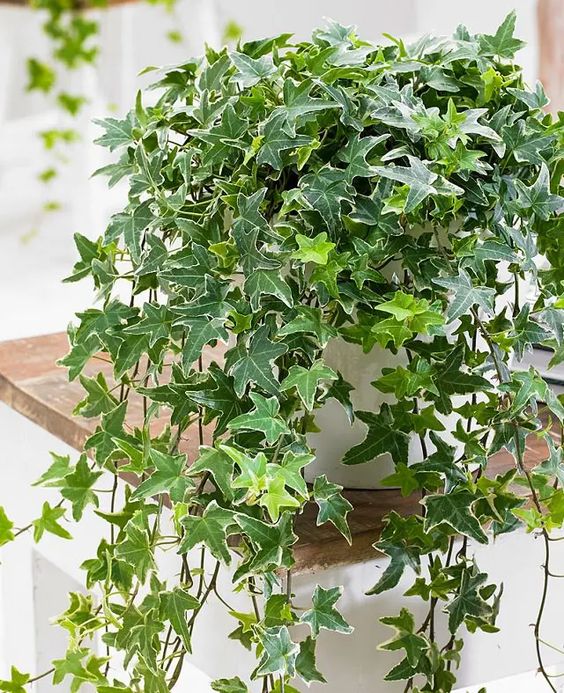 It has unique shape leaves that can make our room look beautiful. These plants that have the name hedera helix can clean the air in our room to make it feel fresher. Depending on its type, we can add it to a room that doesn't have much sunlight that comes to it. For some types, it should be added in the room that has enough sunlight. We can give water occasionally to make it have better leaves and growth.
Those are some recommendations for decoration plants that we can choose to make our eclectic room prettier. It is suitable for any type of eclectic interior design because we consider it properly to have a better-looking room.
Conclusion
Beautiful eclectic rooms are necessary to create because they can make our home look fancy and make us proud if we have a guest. We should pay attention to decoration plants and make our home healthy and fresh to maximize our health. Hopefully, by using our recommendation, we might help you to create a healthy room and make you always healthy while staying in your house.