1. Overview of the narrow kitchen
Marketing for minimalist homes is currently increasing. It makes the interior design of the house increasingly sought after by people, especially if you have a narrow kitchen. The kitchen is one of the rooms that must be in the homes because its function is to serve the needs of daily life. Therefore, today's kitchen designs are in great demand by homeowners, especially minimalist, Scandinavian, and vintage kitchen designs. They think that designing a narrow kitchen will save more costs than a large kitchen like in a luxury house. Then, a narrow kitchen doesn't need much furniture, such as a kitchen set, kitchen table set, and shelf cabinets.
One solution to designing a minimalist narrow kitchen is to apply a friendly interior design with a room that is not too large. One of them is Japanese-Scandinavian (Japandi). In addition to a minimalist style, Japandi also puts forward other advantages, namely space-saving. With the selection of essential and multifunctional furniture, Japandi can be an option for a narrow kitchen.
Then, the Japanese-style kitchen can also be maximized to have an elegant and luxurious appearance. Through a few touches of decoration, lighting, and strategic spatial arrangement / For that, let's review the design inspiration below.
2.

Small kitchen design inspiration
The inspiration for a narrow kitchen is dominated by wood materials. This kitchen only has a worktop and a cabinet for storage. That way, the kitchen is not crowded because there are not too many items in the room. Then, to add a unique impression to the kitchen, you can choose wood as your kitchen cabinet material. Don't forget to design a large window in the corner of the kitchen so that light can illuminate the room and maximize ventilation.
3. Memilih desain minimalis
Having a beautiful and charming minimalist kitchen is everyone's dream because they think that the kitchen is the heart of the house. Therefore, the kitchen as a place to process food must be made as comfortable as possible so that housewives are happy and feel at home cooking.
Therefore, the function of the kitchen is quite significant. Then, what needs to be considered is the special design for this space. The most popular kitchen design now is a minimalist design measuring 3 × 3 meters. With this size, the kitchen design can be maximized. In addition, a kitchen of this size is easier to organize and clean.
Therefore, there are many ways to realize a simple minimalist small kitchen design on a low budget. One of them is to maximize every corner of the house or house. Then to design it, you don't have to use the services of an interior designer, by looking at many references on the internet you can also make a beautiful kitchen according to your personality. Well, for those of you who want to redesign the kitchen, feel free to design it.
4. An example of a narrow kitchen design is luxurious
In the article above, we have explained the beautiful kitchen inspiration. Therefore, we want to provide some examples of attractive designs that can support housewives to be happy and feel at home. In this way, you also don't have to bother to buy food. That way, you can make savings for the household budget. Therefore, let's review one by one some design examples below. Hopefully, you are interested in one of the designs below. Welcome to our review!
Design with shades of white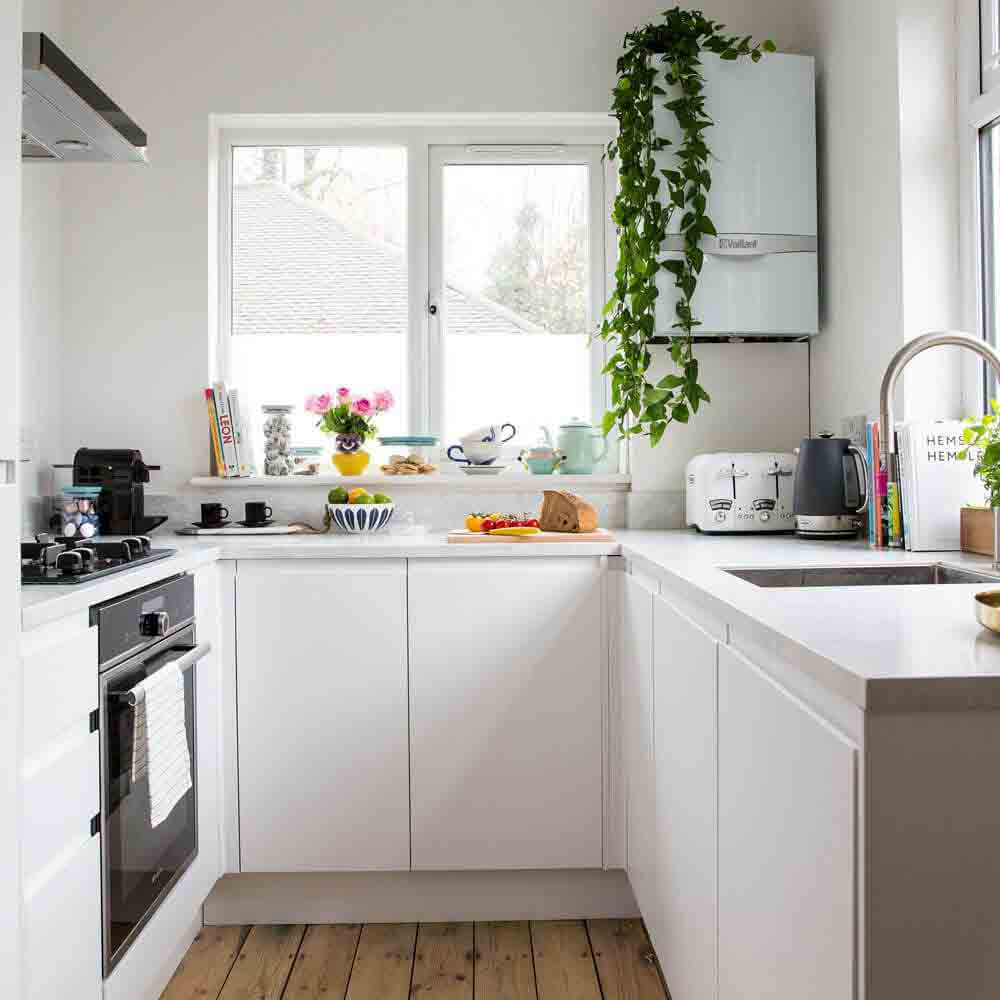 A kitchen with white and black shades will give a clean and spacious impression. With a white design, the kitchen will seem elegant and luxurious. Especially on hair night, with the yellow spotlight, the kitchen will look beautiful and luxurious.
To look more attractive, you can use a beautiful light-colored floor, white kitchen table, hanging ornamental plants, and glass windows with aluminum frames. With this design, your kitchen will feel comfortable and pleasant. That way, you can realize the kitchen of your dreams.
Combining white with wood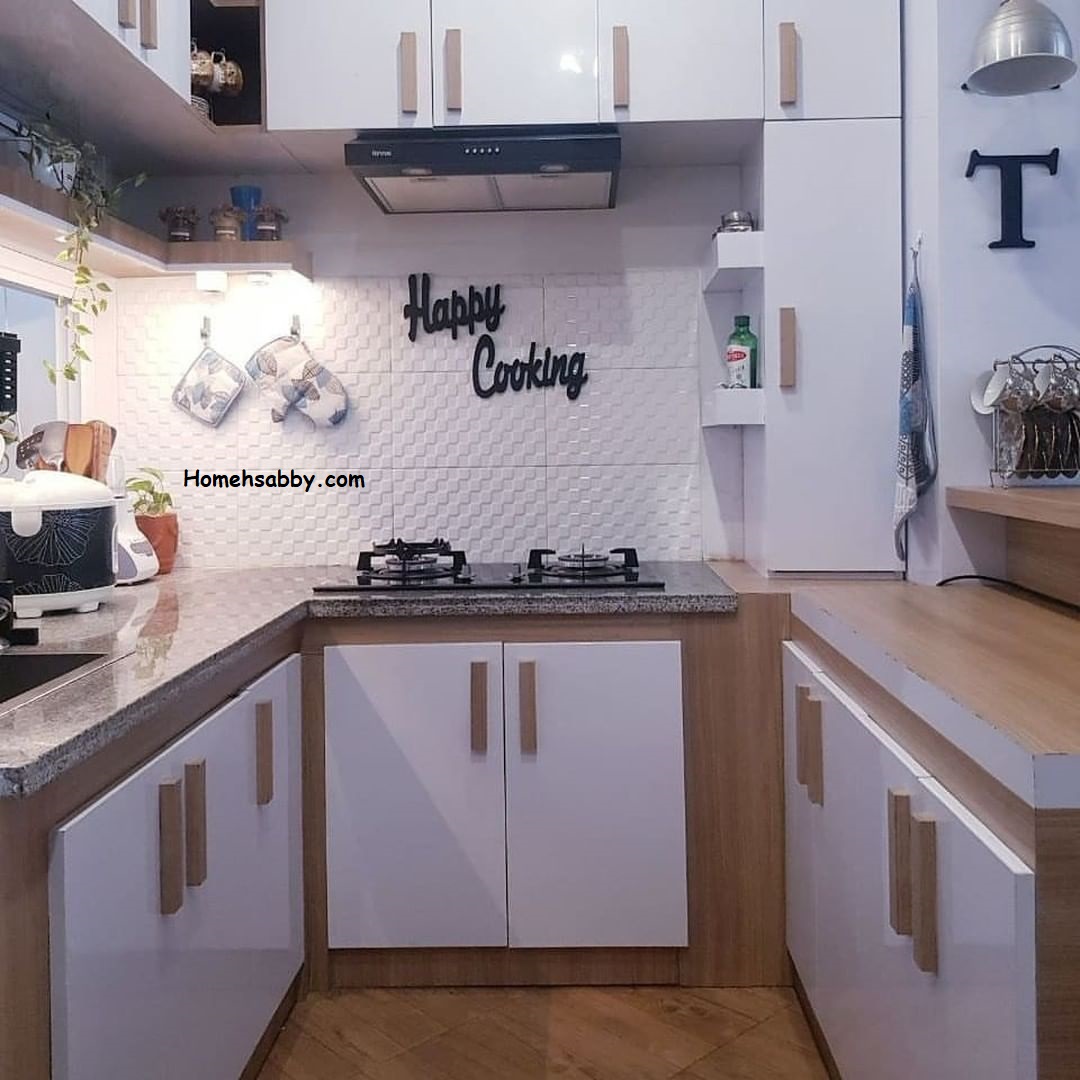 The combination of white with wood like this will give the impression of a sweet and natural kitchen. For this design, you don't need to design too broadly. Therefore, if your arrangement is like this, you can cook every time.
Then, to make it look more attractive, you can decorate it with a kitchen set, kitchen table, spotlights, and beautiful accessories. That way, your kitchen will look beautiful and charming like your dreams.
Take advantage of the shelving and drawer designs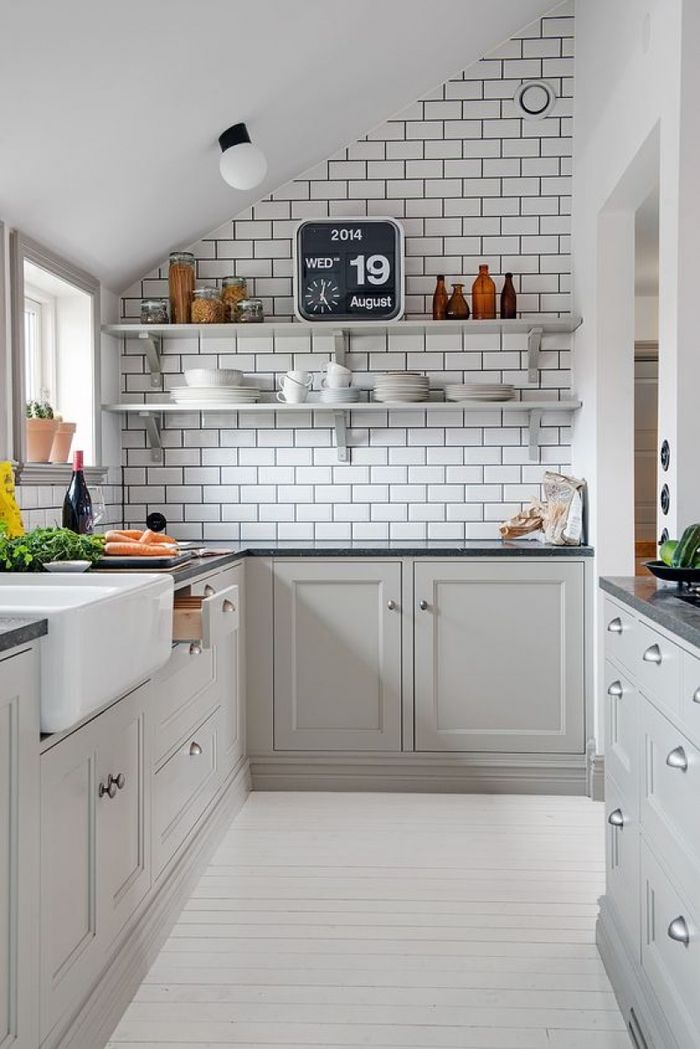 Having a kitchen with a narrow space is beneficial for those of you who live alone or together. You do not need to provide other furniture. With shelves and drawers, you can store food ingredients and cutlery in it.
Then, to make it look more attractive, you can design a kitchen wall with white exposed brick wallpaper, install white wooden shelves on the wall, and design a kitchen table with lots of drawers, colors and colors match the walls. With this design, your narrow kitchen will become a dream kitchen.
Beautiful kitchen set design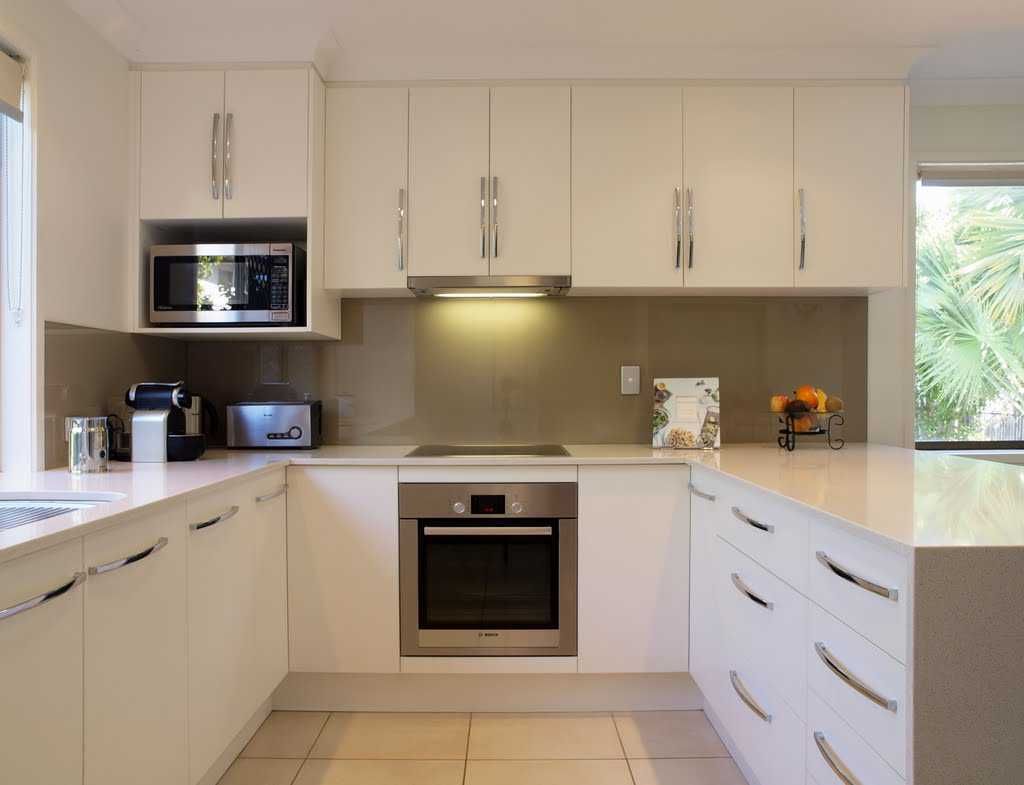 For a small house, the placement of the kitchen set is very influential in the kitchen area. Therefore, you must know how to arrange a minimalist narrow kitchen so that you and your family feel at home and not boring.
Then, to look more harmonious, you can place the position of the refrigerator, stove, and dishwasher on the kitchen table. Then, design the color of the kitchen table with a kitchen set in the same color. Don't forget to match the kitchen floor with the color of the kitchen interior. That way, your kitchen will look cool. Hopefully, this design can be an inspiration according to your dreams.
Design in blue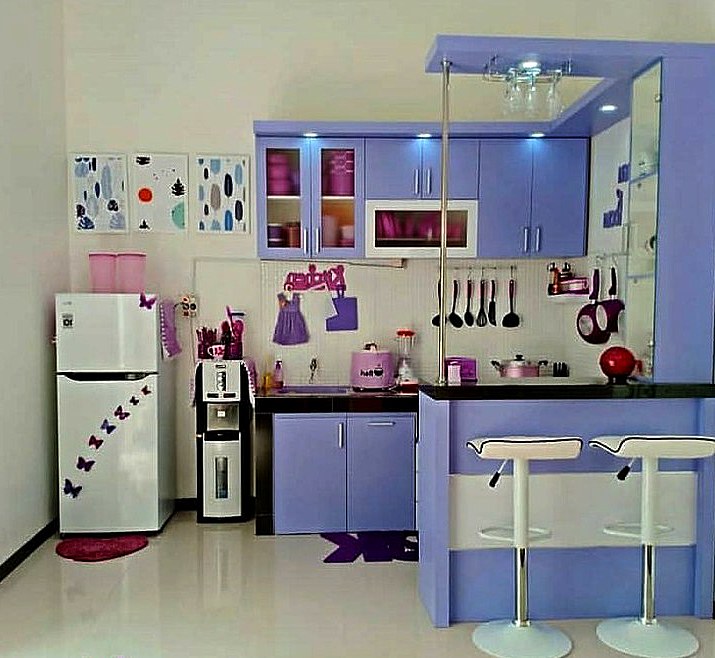 Beautiful kitchen designs aren't just white, beige, and gray. You can design your kitchen in blue. This design can make the atmosphere in the kitchen feel calmer because the blue color is identical to the color of the seawater.
By designing an all-blue color like this, a narrow kitchen area will look spacious. Then to make it look more beautiful, adjust the color of your kitchen equipment to white and black. That way, your kitchen will feel comfortable and make you calm to cook. Hopefully, this design can add to your inspiration.
Make the right hangers and shelves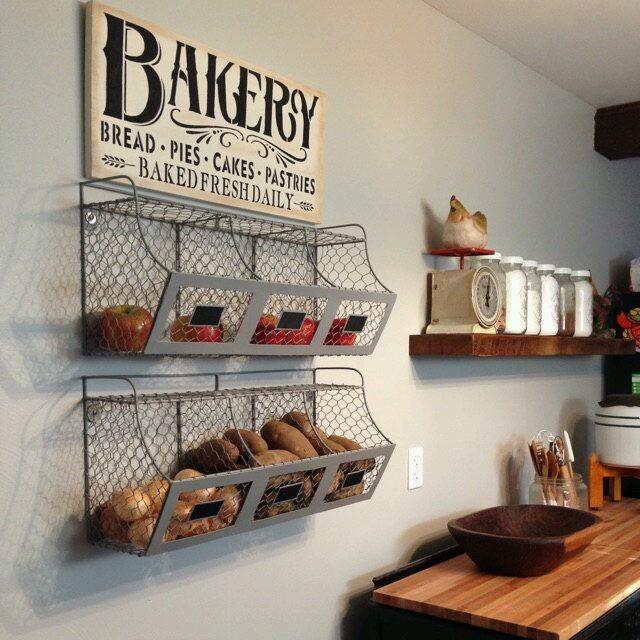 Having a narrow kitchen must have a lot of ideas to design it. With the right design, a narrow kitchen will feel spacious, and you can move freely. Making lots of hangers and shelves, it can make your kitchen looks spacious.
Then, to make it look more attractive, you can add an elongated kitchen table. So that it can be a place to put kitchen and cooking utensils. Then, make colors that match the wall shelves, no spices, and kitchen walls to make it look more harmonious. That way, your simple narrow kitchen will feel pleasing to the eye.
Design with bar table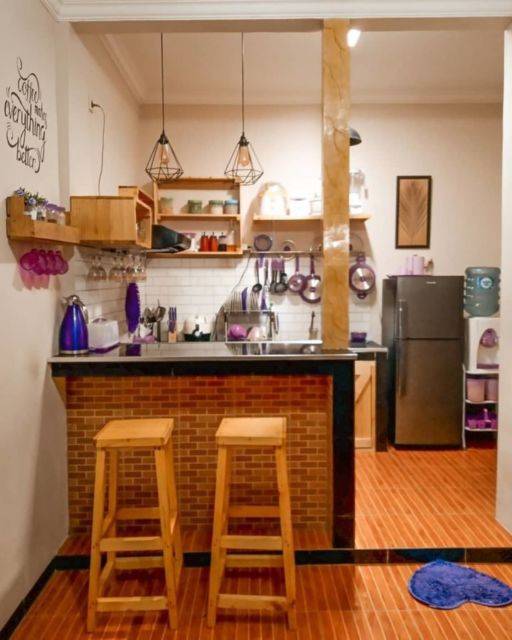 As discussed earlier, having a narrow kitchen will be easier to design. Then you can leave the budget to create beautiful and fun designs. Like the kitchen above, the design looks more attractive with the presence of a bar table in the kitchen area. With a design like this, your kitchen looks like a luxury coffee shop.
Then to make it look cool, you can equip the kitchen with wooden furniture such as kitchen floors, bar tables, bar stools, wall shelves, and wall decorations. But don't forget to decorate with spotlights. So the atmosphere feels warmer. If you like relaxing in a coffee shop, with this design, you no longer need to go to a coffee shop outside the house. Happy decorating according to your dreams!
Decorating the kitchen without a kitchen set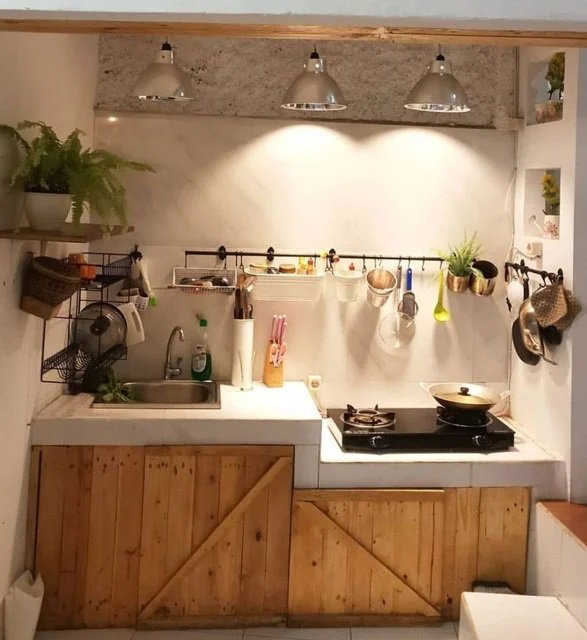 The natural atmosphere does make everyone amazed. Many people design their homes to look natural. But for this one kitchen design, you want to make it without a kitchen set. Of course, the question is how to care to design it so that the narrow kitchen looks attractive and fun?
Therefore, you don't have to worry. You can make your kitchen look attractive even without a kitchen set. The trick is that you can decorate your kitchen table with Dutch teak, make kitchen and cooking utensils hangers, place ornamental plant pots, and complete the kitchen ceiling with spotlights. With care, your kitchen will be warmer and more pleasant. Especially at night!
Placing the dining table in the kitchen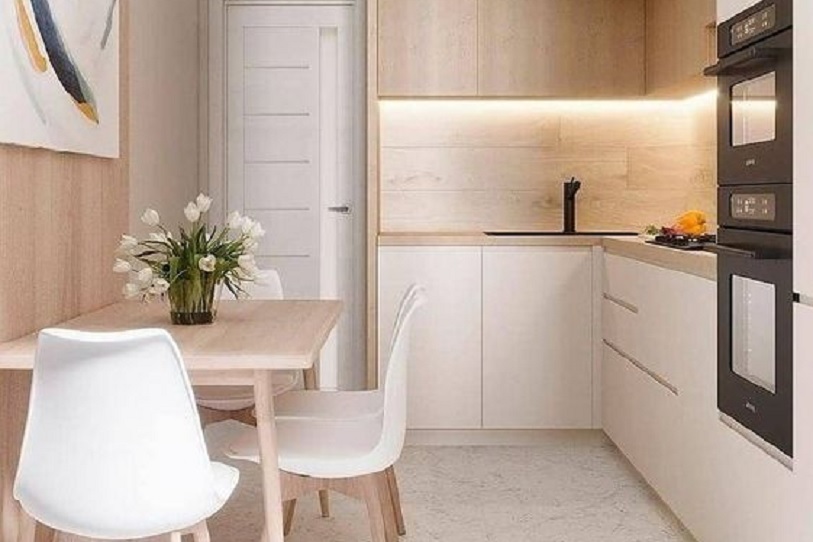 There are several way, if you want to make your home interior look aesthetic. One way is to place a dining table in your kitchen. This method does seem narrow. But if you can design it properly, your small kitchen will look spacious and attractive.
Then, to make your eyes look pleasing, you can design your kitchen with a letter L kitchen set, then place the dining table on the wall and some dining chairs. Don't forget to add flower pots, wall paintings, and kitchen accessories. To make it look more harmonious and perfect. That way, you too can enjoy food directly from the kitchen.
Design with a wooden feel
As previously discussed. Wood can make your home's interior look natural. Wood can make the atmosphere feel warmer and more pleasant. Therefore, a kitchen design with a wooden feel like this will make your small kitchen cozier.
Then, to look stunning, make sure your kitchen design is in cool colors such as kitchen sets and kitchen tables with Dutch teak colors, and dark ceramic wall colors. ceiling color with some beautiful spotlights, dark floor carpet, wooden floor, and glass doors with aluminum frames. With the spotlight, your kitchen will look like the atmosphere in a bar kitchen. Hopefully, this design can make you feel at home according to your dreams.
5. Conclusion
If you want to design your small kitchen to look modern and charming. We present some examples of attractive kitchen designs. To make it, you must prepare a sufficient budget. But if you want to make your own, you can look at the kitchen designs in this article and submit them to an interior designer. We hope this design can be an inspiration for those of you who want to make a kitchen according to your dreams. Happy decorating!