Nexthomegeneration.com – Sometimes rustic and vintage design looks similar because it has the same characteristic that has a texture in their furniture, ceiling, and walls. However, it is different and there are have some differences that we should know to prevent applying a wrong design. If we know about them, we can maximize the beauty of the style and apply a beautiful concept to our home. It will be easy to choose suitable things that we will be added later so we can save our expenses by buying the right furniture and decorations. Both of rustic and vintage are stunning because it looks unique to each other.
Rustic has a unique texture that tends to have a natural impression. A vintage design looks feel warm with old stuff that makes it look stunning and different from other styles. Generally, beige color is suitable for the design because it looks simple, natural, and unique at the same time. Today, we will give you some information about the difference between rustic and vintage with beige room decorating ideas that will help you to create a stunning room. We guarantee you will be amazed at your room because we give you a fascinating and monotonous room concept.
What's The Difference Between Rustic And Vintage?
We don't have to be an interior designer to know the difference between rustic and vintage because this time we will give you some information about it. In this day, the design is popular because of many people applying this style to their homes. Having a unique characteristic, natural impression, and warm atmosphere at the same time is everyone's wish. That's why we should know the difference to prevent applying wrong concepts.
What Is Rustic Style?
A rustic interior design is a simple and charming country chic that has an outdoorsy feel reminiscent of a farm accent. It also has incorporated primarily natural elements and textures, such as unfinished wood, leaves, stone, and wool schemes. The design has some features that are characterized by a worn, weathered look, that feels old-fashioned. It looks very unique and different from other designs that tend to have a modern look. However, it also makes the rustic style looks similar to a vintage concept.
Some Information About A Rustic Style
Having A Natural Wooden Ceiling Texture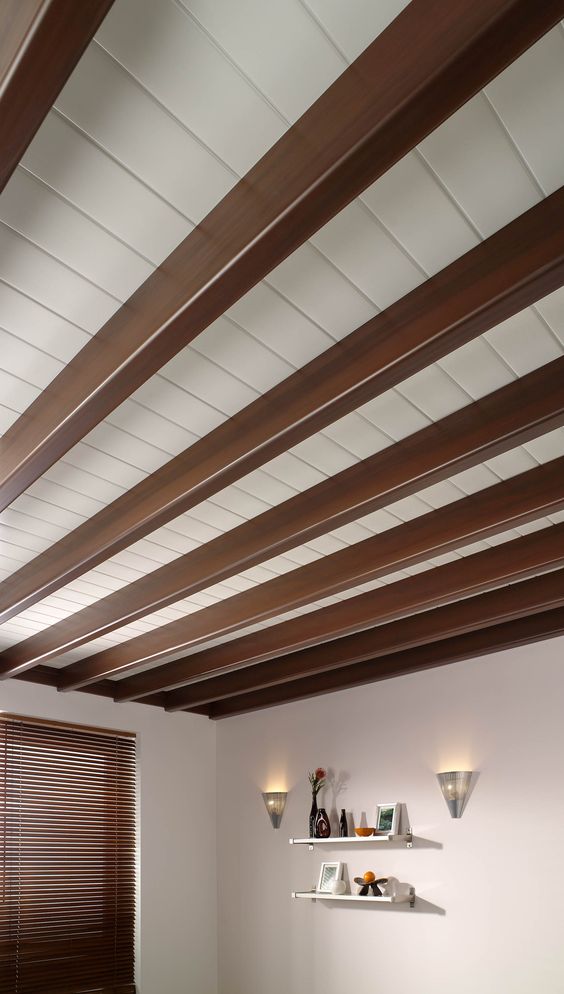 Exposed ceiling beams are very popular and are always be used in rustic home interior design. We have to consider painting our wooden ceiling to create a beautiful impression and make a strong rustic accent. If we have it, we will create the best and different styles that won't look monotonous.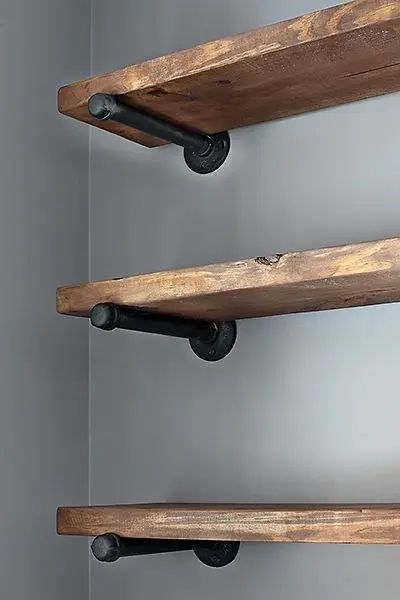 If we have a home, we certainly need space to add our necessary things or only to replace decorations that will make it look fascinating. However, in a rustic home design, we should install a wooden shelf to create a simple and natural impression at the same time. These materials are also related to the strong style that will make our home have a stunning and unique accent from the design. Rustic paint colors are also suitable for wooden materials so that's why we should consider having them in our home.
Don't Change A Color Characteristic
If we want to transform rustic to modern design or want to combine it, we shouldn't change a color characteristic because it can ruin the style. We have to paint it by using natural colors and a dark accent to create a beautiful modern rustic interior design.
Choosing Wooden Dining Table Set To Create A Dining Room
A rustic farmhouse outdoor dining room can be made if we add some wooden dining table set. It has natural looks and is very suitable to be added in the design than other materials. We should consider choosing it but it can be combined with another type such as stainless steel, iron, or plastic.
Hammered thin panels are sophisticated that you lose the charm of rustic decor and we should have a little bit of them because they can be used in a home design.
Woven rugs can be added as a pedestal in our modern rustic living room and combine with DIY rustic decorations to create a beautiful home design.
What Is A Vintage Style?
The objective of a vintage style is to depict a specific time period to create an old-world feel throughout a space. It always has the 1940s – 50s accent to create a beautiful look in home decoration and create a nostalgic accent. However, some people also combine it with some elements from several different eras to brings a unique accent. Furniture and decorations selection always have an old aged so that's why this design looks very traditional and warm at the same time.
Some Information About A Vintage Style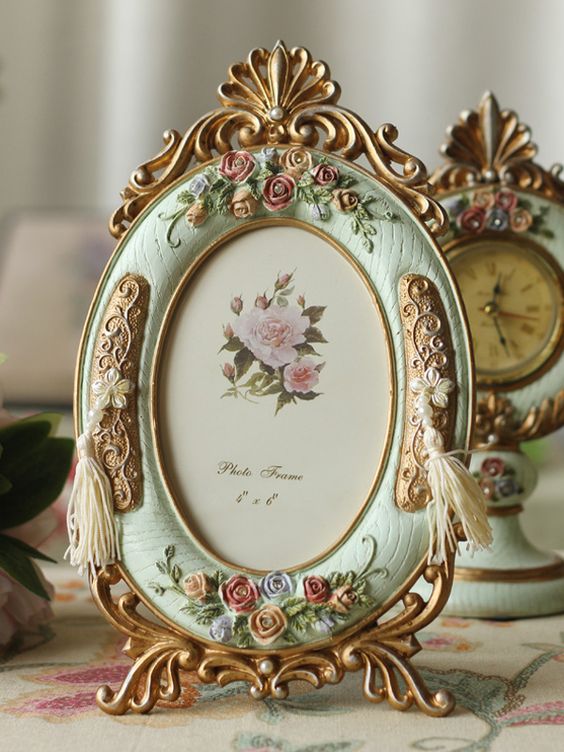 For those of you who want to have a strong vintage accent, we should choose this frame style because it is related to the design. An elegant and beautiful impression from it can create a stunning look and make our room feels warm.
Beautiful Vintage Garden Chairs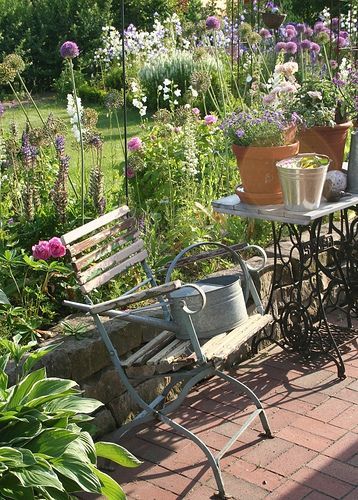 Rustic backyard design will look beautiful if we add some vintage garden chairs and plants especially if it has wooden material. The chair has a gorgeous charm from the style that makes your home have a unique impression. It might look very rustic or shabby, but actually, it has a strong vintage accent that should be added if we want to apply the style.
Old street signs can be added as a decoration on your door to create a perfect look. Chipped or dull paint are "imperfections" that make vintage pieces feel authentic.
That is some differences between of rustic and vintage style that will help you to apply one of the styles or combine them to create a stunning design combination. Instead of the difference, we will also give you some beige room decorating ideas base on the style. Now, let's read about them.
Rustic And Vintage Beige Room Decorating Ideas
Beige color is related to a vintage interior design because it has a warm impression and is suitable to be added to the rustic and vintage decorating combination. It also preferred to be added with some rustic color characteristics like dark brown, black, and green. Sometimes we want to have a bright impression so this combination is perfect for you.
Rustic Vintage Beige Room Decorating Ideas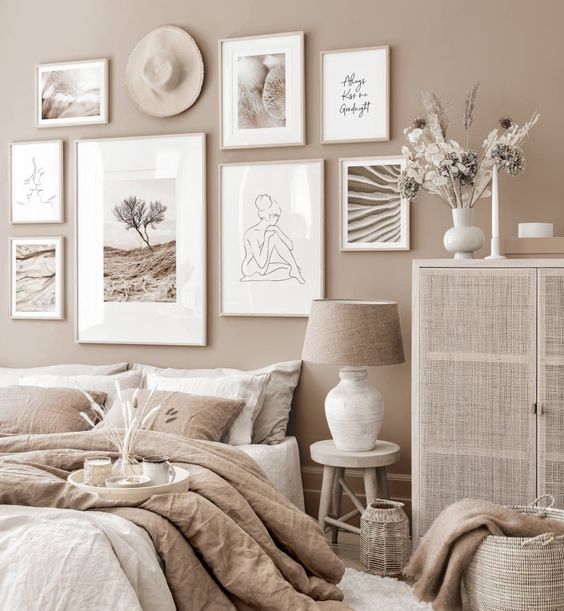 Beige rustic vintage room design looks very warm and beautiful at the same time. We can paint the room wall brown and add a beige cupboard to make us can replace anything that we want. A white and brown blanket can be added together to create a perfect color combination. Don't forget to add a white fluffy rug to make it feel warm and also make it prettier than doesn't add anything on the floor. This concept is also suitable to be applied in a minimalist rustic bedroom because can create a unique impression. Some pictures can be attached to the wall to prevent a monotonous look.
Rustic Vintage Terrace Exterior Ideas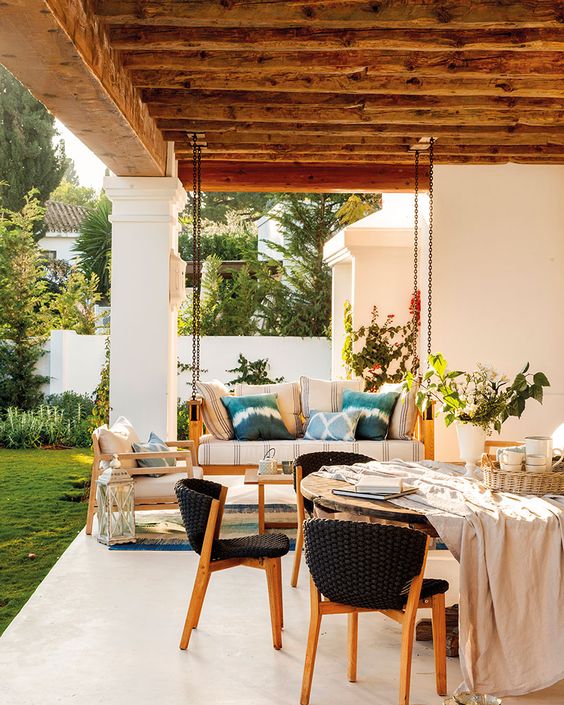 An inspired rustic farmhouse is beautiful if we apply it for our terrace design because it can create a natural impression on our terrace. We can add some brown and black wooden chairs to create a beautiful colorful concept. Don't forget to paint our wall beige and choose the same color table cloth. A white sofa can be added to make it feel comfortable and beautify it by adding some little pillows.
Beige Rustic And Vintage Living Room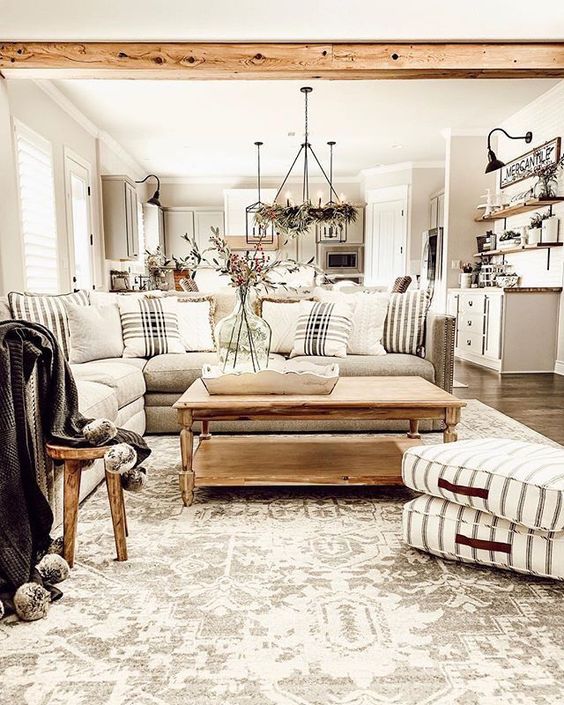 A beige color living room looks very elegant but simple at the same time. We can replace a white and light grey carpet on the floor to create a stunning vintage accent. A sofa and some cushions can also make it cozier because it has a soft texture and is suitable for people who want to enjoy food or anything for a long time.
Conclusion
A rustic and vintage interior design looks beautiful because it is a stunning design combination that is easy to be applied. We should pay attention to furniture, color, and decorations to create a perfect beige room with this combination. The difference between rustic and vintage is also important to know to prevent applying wrong design and make us feel easy to make a fascinating home.