1. Overview of simple playground
The tourism needs of the information age society are very high. Picnic needs are included as primary needs in addition to clothing and food. Therefore, many people take their families to travel to attractive places. Especially for children's tours, they always take them to a playground that children like.
Therefore, if you are busy with your activity every day, you don't have time to take them to their playground. Then, to overcome this, the easiest way is to prepare a children's playground at home. By setting up a playground in the house, of course, you can control them, and you will calmly work in the office.
For the happiness of your baby, prepare a little land for their playground. Ideally, the space you need to make them happy and cheerful is to leave a small room design in the house. That way, you can control them not to play outside the house.
2. Meet the needs of children
Having children who are active and happy to move and play is our happiness. Like when traveling outside the house, your little one will be happy when invited to a playground full of toys. Therefore, if you have a home that has an empty room, you can turn it into a playground-style playroom for them to play. That way, your children will grow up to be independent and creative children.
3. Playground ideas and designs
Playground in the house with simple games can make your children motivated and cheerful. To make that happen, you have to get ideas and inspiration to create a simple playground that your child likes it.
As you know, a simple type of playground with quite a variety of games, such as sandboxes, slides, wall climbing, trapezing and swings, and so on, can make them more creative and cheerful. Then, to make this happen, you don't need a large playground size.
Most importantly complete their game as they see fit. For that, let's discuss some playground designs below. Hopefully, according to the tastes of your child and you. Welcome to our review!
Mats to protect your little one when they fall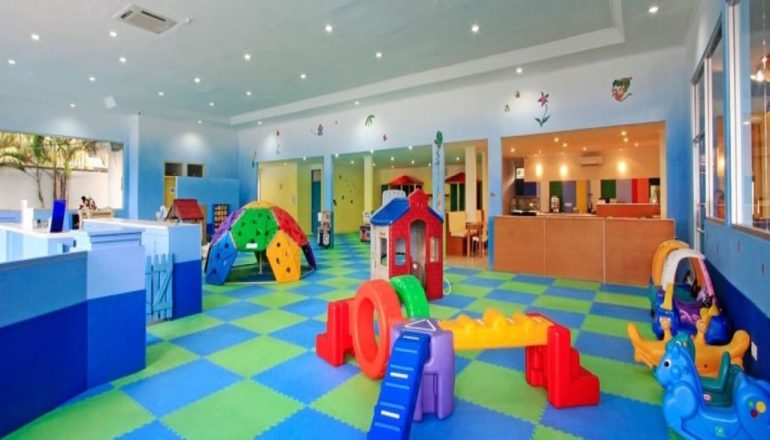 Before having all kinds of toys, you should provide a mattress to cover the floor of the playground room. This mat is useful for protecting your little one when they fall and can also be used as a seat when they play on the floor.
Choose a mattress with a thickness that is safe and suitable for the needs of children. Then, choose bright colors so that they are more interested. In addition, Bright colors are easy to clean. So, if the mat has exposed to water, it will not be damaged and can be cleaned immediately. Then, to make them more interested, complete the game on the mat. That way, they won't be playing in ceramic areas that could harm them.
A must-have toy slide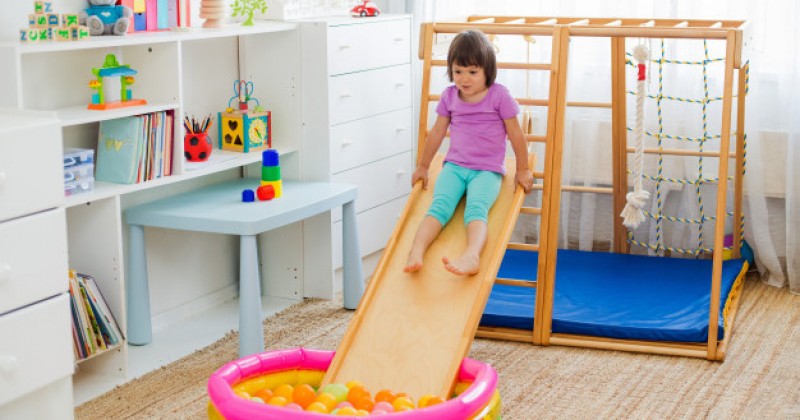 This one toy is arguably mandatory in the playground. Every child must go to the slide when playing on the playground or any play area. Currently, the slides already have various shapes and types. There is also a slide it has been designed indoors. In addition, slides also come in various shapes and colors.
If you want to have a slide at home, you can choose one made of plastic. In addition, do not choose a size that is too big and tall. Buy a slide that is suitable for your toddler. Then choose a bright color to make them even more excited. Then, to protect your child from falling when slumped, cover the slide floor with a mat. That way, your child will be safe.
Swing equipped with safety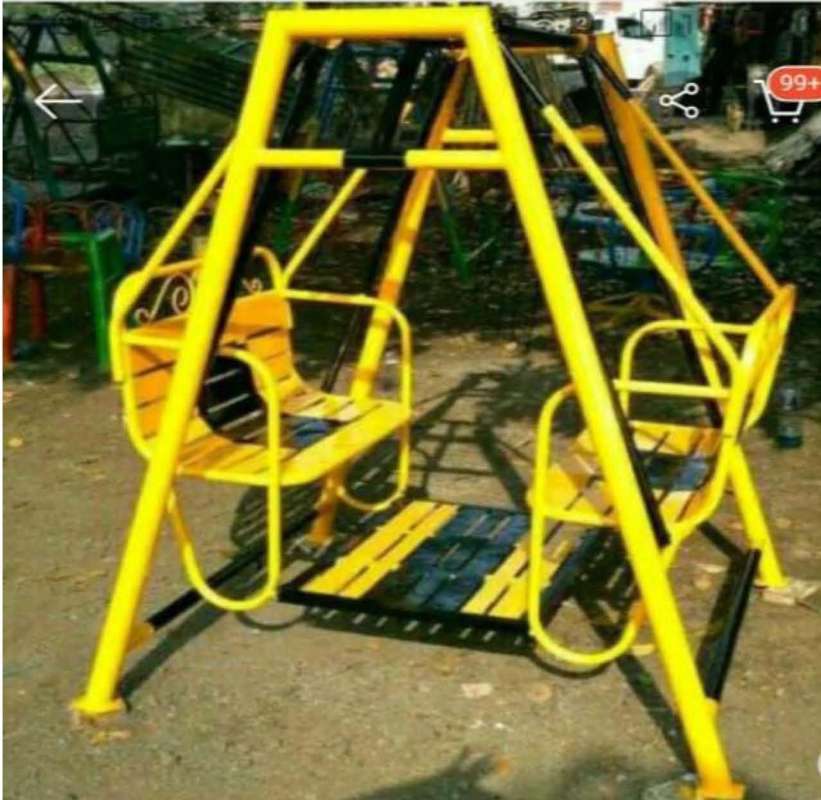 A beautiful and fun house design is a house equipped with a playground. You can see the swing in the garden. The swing has been placed in the yard of the house. Since the swing is a toy that is always supervised when in use, it is best to choose a safe place. If you want to make a safe swing, design a swing like the picture above. This swing is also very suitable for children because it is very safe. With a design like this, the exterior design of your home will look more attractive.
Household toys and household appliances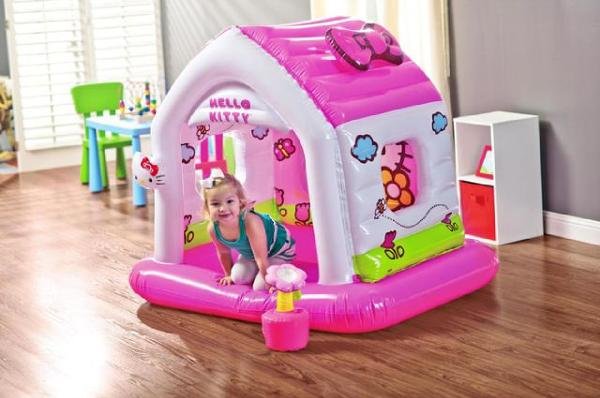 If you want to make the interior design of your home more complete, house toys are also recommended to complement their playroom. This game is very suitable for mothers who have daughters. Then, to make them more creative and excited. Complete the toy house with its contents, such as kitchen equipped or other household utensils. That way, your child will be more comfortable playing at home.
Self-driving cars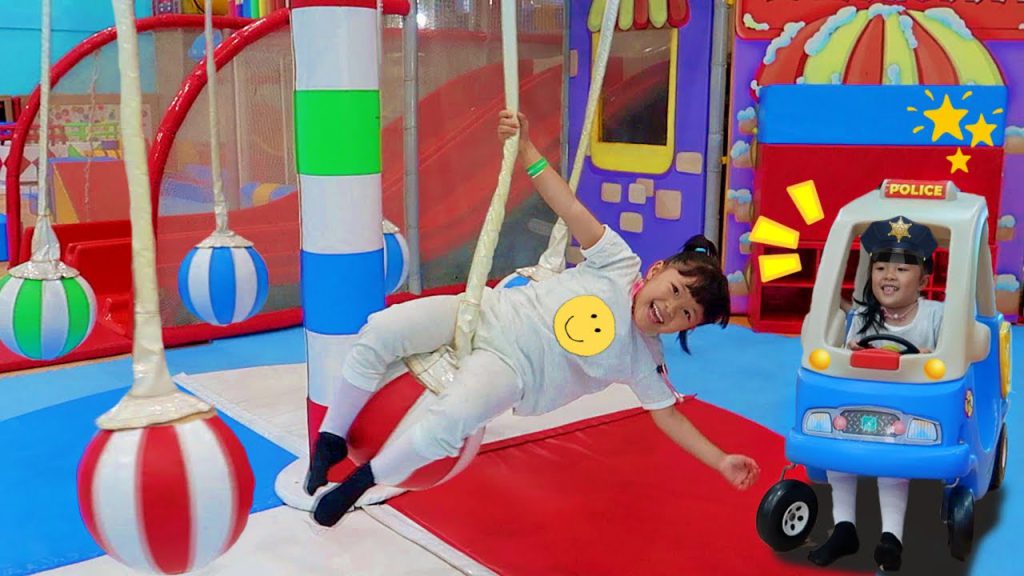 Carousels and toy cars can also be a complement in your child's playroom. If you feel the room will be cramped, you can choose one of these toys, whether it's a toy car or a merry-go-round. But to buy it, you can discuss it with your child first. That way, they will get the game to their liking. So they are not bored and more excited.
Basketball hoop for more active exercise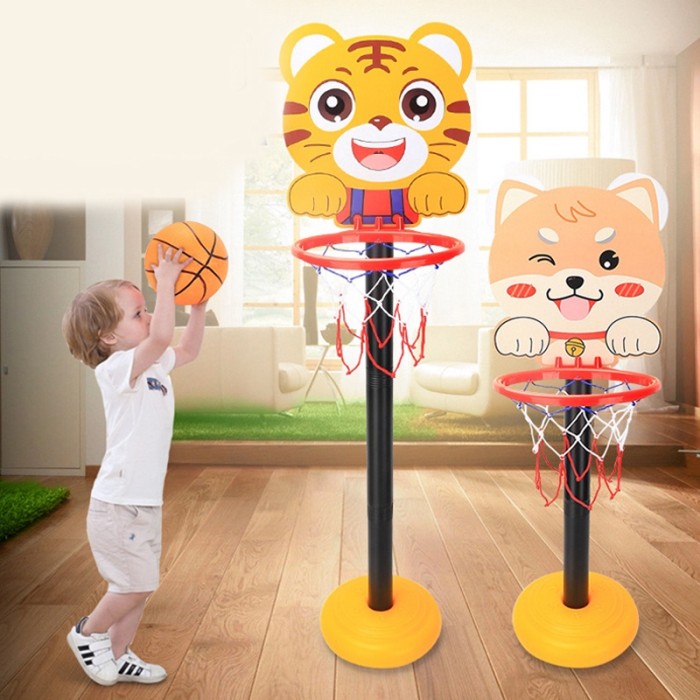 This game can make your child grow up healthy and big quickly. Basketball is one of the most popular games for men. Then, choose a basketball hoop that fits their size. Then, the children can move more actively. Then, don't pick a big ball so the child can hold the ball well. That way, your child will grow up to be smart and healthy.
Kinetic sand to train gross motor skills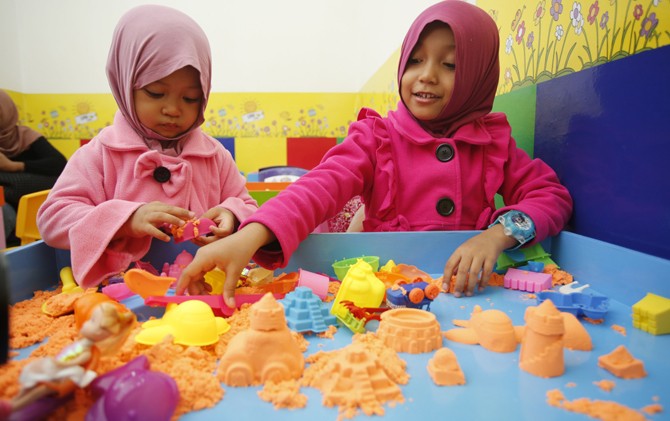 Having an aesthetic home design is not just about furniture and accessories. A dream house is a house that can give happiness to your child. Therefore, to train children's gross motor skills and creativity, you can provide a little space specifically for playing with kinetic sand. Playing with this, your little one can get several benefits. Children can be more creative by learning to shape sand and more patient with how they can make the shape of their toys.
This kinetic sand mold has many forms. From these shapes, you can teach your little one new vocabulary, such as star shapes, fish, squares, and others. If the toys are complete, your little one will feel at home while playing with his friends.
Miscellaneous games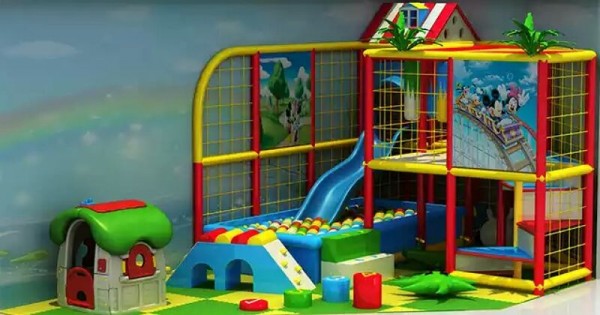 As we know, playing and having fun is one of the primary needs in childhood. For the playing atmosphere to support the development of the child, it is necessary to build a comfortable and fun playground in the house. That way, children will no longer like going to the park because they spend their time playing at home. Therefore, we as parents must look for ideas to create a playground that makes them creative and excited.
Camping tent game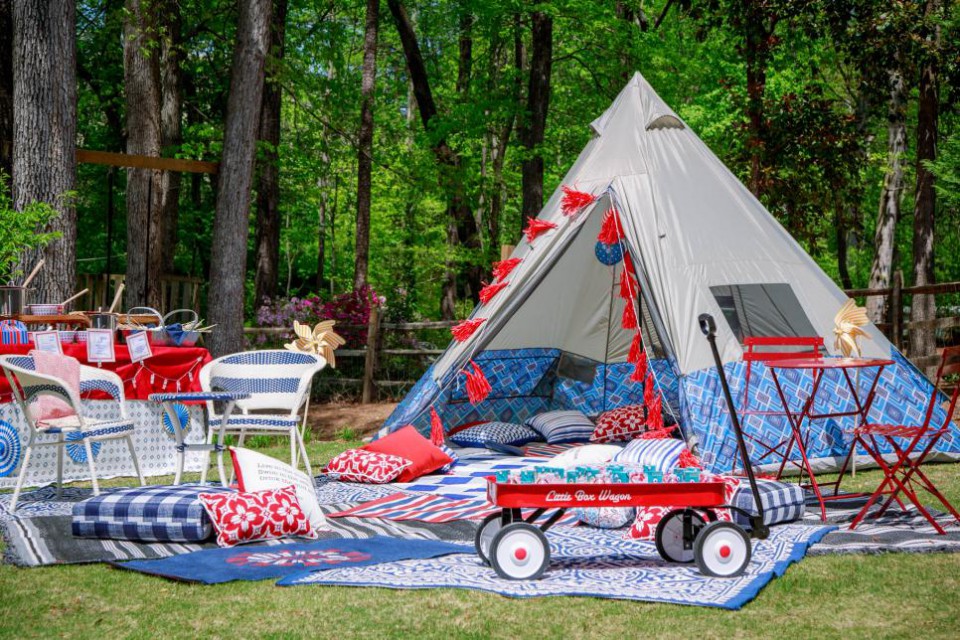 As far as we know, play events in tents only can be held during school camp events. Therefore, the idea of ​​making a camping-themed playground in the garden behind the house can be fun for children. But don't forget to prepare his favorite toys, books, and healthy snacks.
That way, it is guaranteed that your child will like it, as will his friends. To make this happen, you don't need to make a complicated garden with various toys that might take up a lot of space and are not effective for a children's playroom. Just provide one or two toys for children to be creative alone.
Children's playground with the theme of playing sand on a boat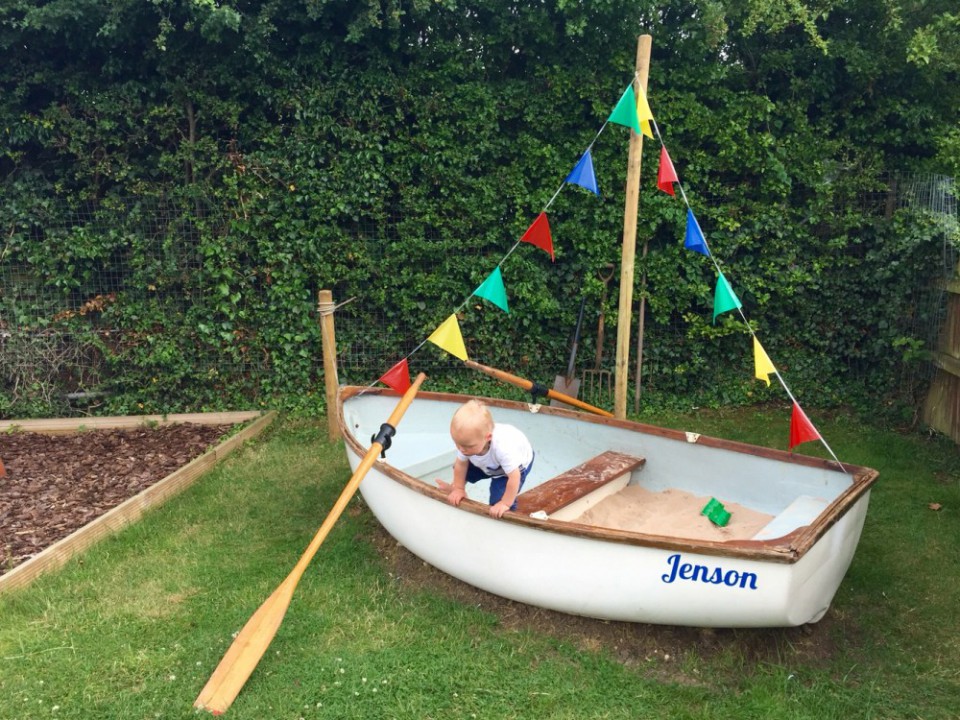 In general, all children like to play in the sand. By making a playground like the one above, you don't need to invite them to play on the beach. By making a simple sandbox at home with a boat, your child will be interested.
Then, to make them feel like the beach, you can make a sandbox like a sailboat with a cover that resembles a tent. As you to know, playing with sand can develop your child's sensory abilities and creativity. That way, your child will become independent and intelligent because with sand they can shape according to their wishes.
4. Conclusion
Those are some designs of children's playgrounds that we can explain. Furthermore, you can make it happen by looking at some of the best pictures we provide.
In addition to various rides that can train your little one's motor skills, a playground with a variety of educational games can stimulate your little one's thinking power. The most important thing is parental assistance when your little one plays so that playing activities are safe. Hopefully, our review above can be useful for you and your family. Happy decorating!