Nexthomegeneration.com – Easy DIY paper decorations on a low budget are suitable to make our bedroom look beautiful. For people who want to save their expenses, it should be done because it doesn't need much money to make it. We can make the decorations as much as we want and suit our taste. There are many materials which we can use for making it. Even though, those could not be turned into a bedroom decoration so that's why we should choose it carefully.
DIY or do it by yourself is popular at this time because we can have decorations in many designs and shapes without buying them. Although some ingredients must be bought, it won't cost much money for us because it is cheaper than buying the decoration. We can also make our skills to be better and create a creative character. This time, we will give you 8 easy DIY paper decorations on a low budget.
8 Easy DIY Paper Decorations On A Low Budget
For some people, making a DIY decoration might be a little bit complicated because they don't know how to make it. This time, we will give you some instruction to make beautiful paper decorations which is suitable to be added in your bedroom. The advantages of making them are we can suit our interior design. For example, if we apply a shabby chic design, we can create DIY curtains which have the preferred style for it.
Round Paper Decorations In Many Colors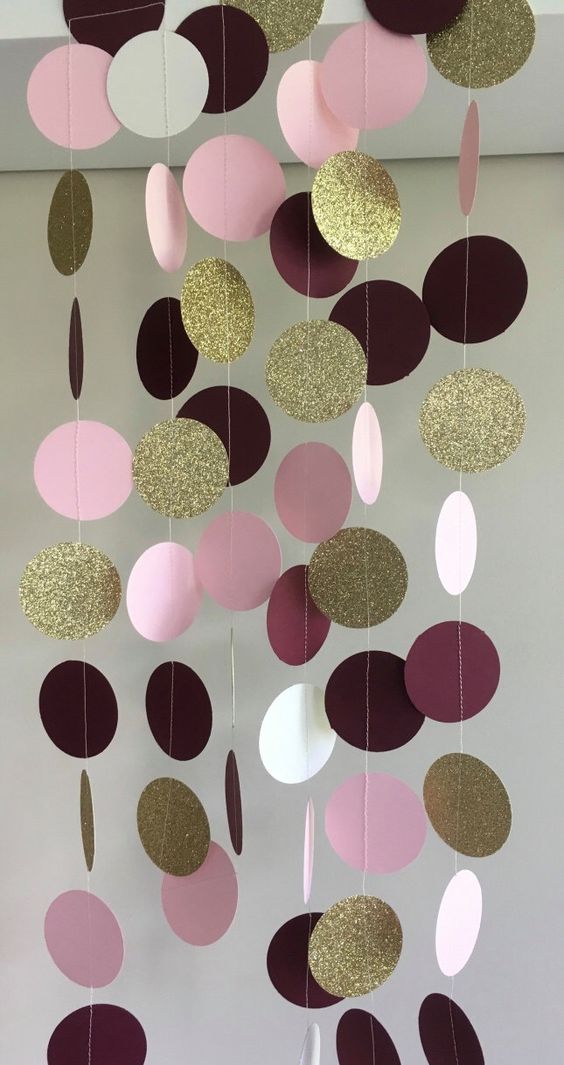 Making this decoration is easy because we only need some colorful papers, thin nylon thread, scissors, glue, and a marker for creating a pattern. Making a round shape and cut it by using scissors into small balls. It can be attached to nylon thread by using glue and repeat the previous step until we have the decorations like in the picture above. It can be hung in the bedroom or living room because of having beautiful design.
DIY Cloud Shape Paper Decorations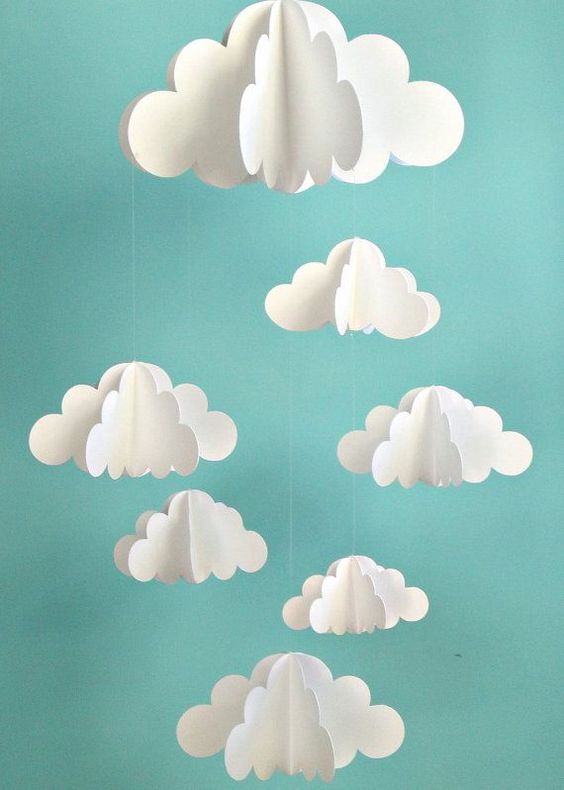 For those of you who want to have a cute impression and suitable decorations for kids, a DIY cloud paper is our recommendation for you. We have to make it step by step as same as previous decorations. To make a cloud decoration, we should draw a cloud shape and cut it by using scissors. Cloud paper shapes can be made and attach it each other. After it, we should glue them into thin nylon rope to make them can be hung in our room as decorations.
DIY Hibiscus Flower Decorations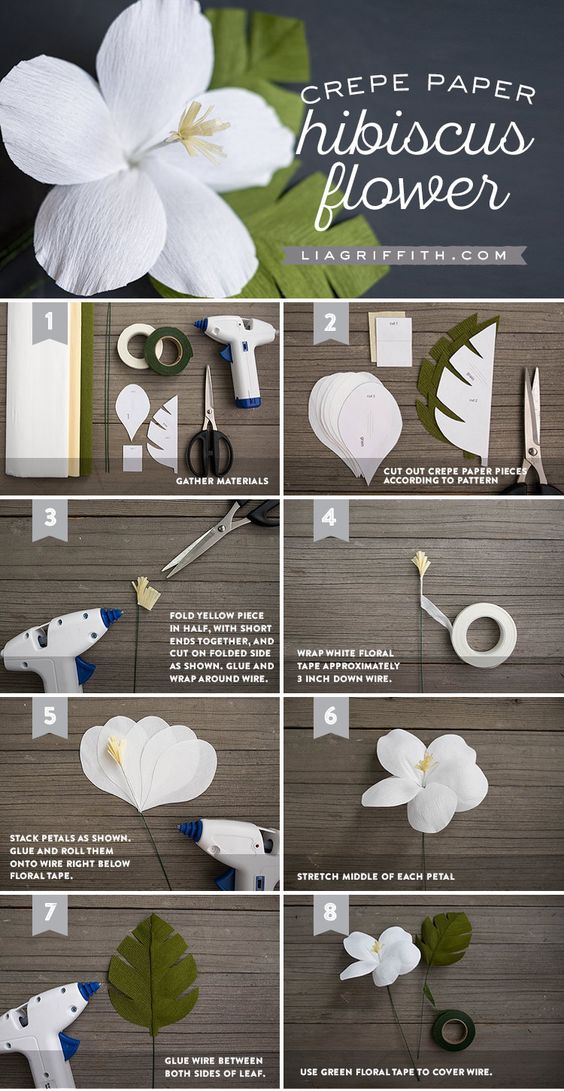 A hibiscus flower has a beautiful shape and it will be prettier if we add it to our bedroom as decorations. To have it, we don't need to take the real flower outside but it can be made by using crepe paper and some colorful masking tape. However, how to make it?
Some Materials That You Need:
Green, beige, and white crepe paper
White and green masking tape
Wooden bamboo stick
Scissors
Glue gun
Marker
Instruction :
Making some hibiscus flowers petal shape using a marker on the white crepe paper and cut them using scissors.
Repeat the first step but in a different shape. Now, we should make some leaves shape on the green crepe paper and cut it again.
Make the square shape on the white and beige paper then cut it like the previous step.
Cut the top of little square beige paper until it has a shape like a picture above.
Attaching it into a wooden bamboo stick and coat it with white masking tape.
To create a hibiscus flower shape, we should attach the flower petals to a wooden bamboo stick which already has beige paper.
Repeat the fifth step to create leaves and coat them with green masking tape.
The last step, arrange the leaves and flowers into one shape with thin nylon rope or they can be added in vases.
Yellow Star Hanging Decorations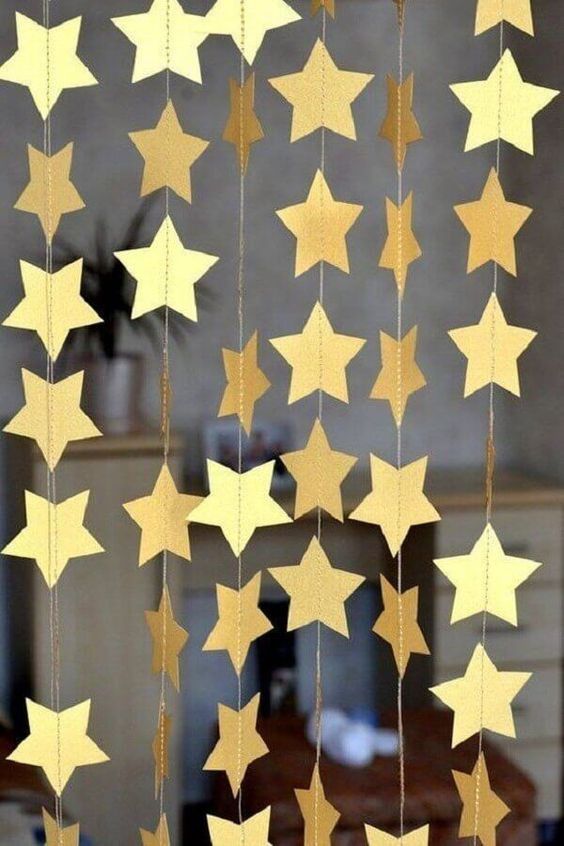 For you who love stars and want to make something beautiful, some art paper can be made into star-hanging decorations. By using a marker, we can draw some star shapes on art paper and cut them. After making them, they can be attached to the light brown thread to make it can be hung in our room.
Beautiful DIY Flower Decorations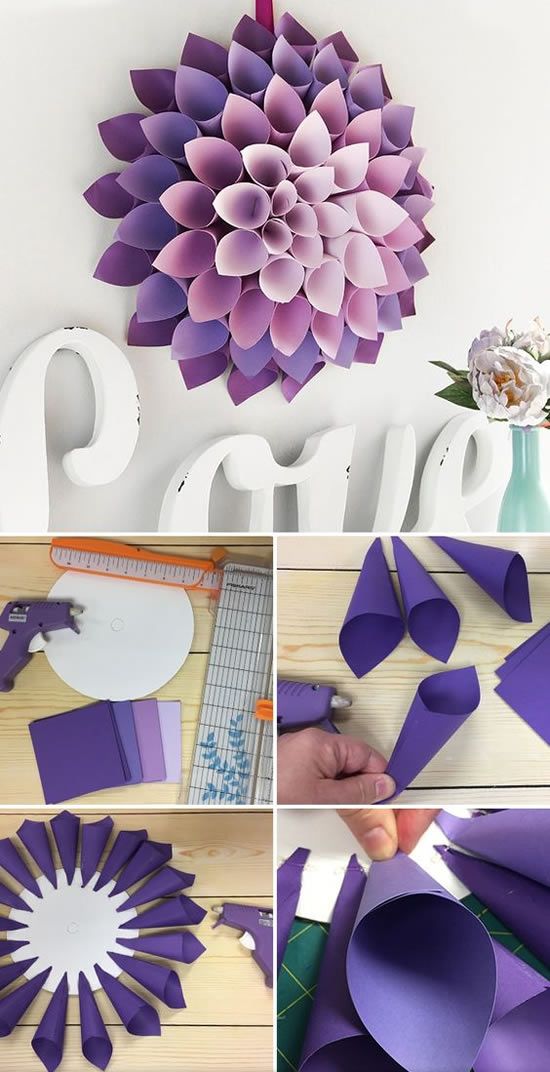 Are you looking for cheap wall decorations? We recommend making a DIY purple flower to attach it to the wall. Don't worry if it is confusing because this time we will give you instruction about how to make it.
Ingredients:
Purple art papers
Glue gun
White carton paper
Scissors
Instruction
Folding some purple art paper into a cone shape.
Cut the white carton paper into a big round shape by using scissors.
Glue the cone art paper on round shape white carton paper together.
Voila! Your DIY purple art paper can be used as wall decorations!
Beautiful Hanging Decorations On A Low Budget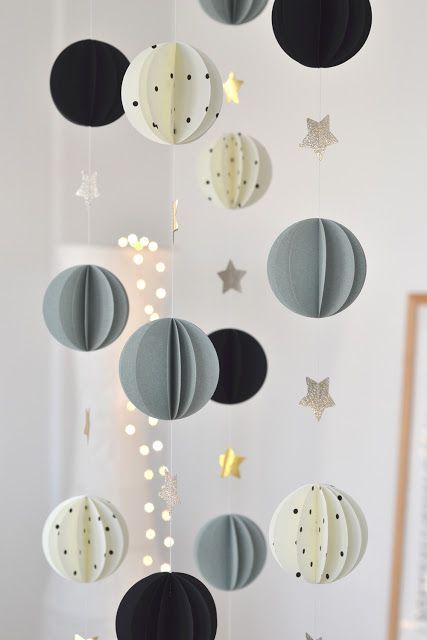 Some people might love pastel than any colors for making their room look beautiful. The best recommendation is to choose some pastel origami papers and make them into ball shape like in the picture above. A star shape can be made by using shiny papers and attach together with the ball shape to the thin nylon thread. Make sure we choose different colors to make beautiful colorful hanging decorations.
Crepe Papers DIY Lotus Flower Decorations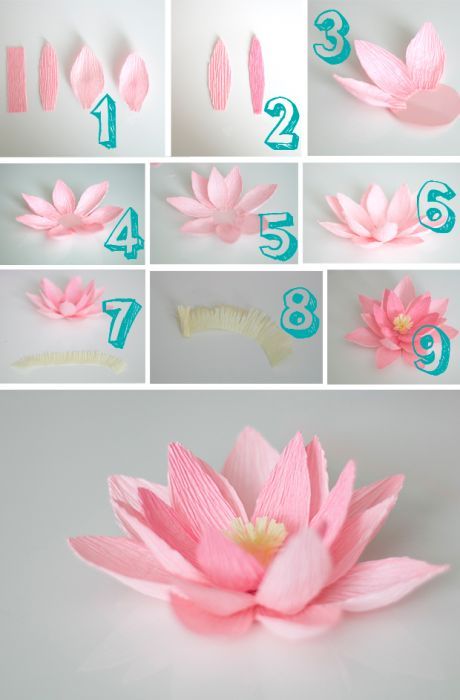 Besides the crepe paper can be made into a hibiscus flower shape, it also can be made into a lotus flower. It can be attached to the wall or only as decorations for beautifying your living room table. Now, let's get to know how to make it!
Ingredients:
Beige and pink crepe paper
Scissors
Glue
Pink Carton Paper
Step By Step To Make It:
Cut the pink crepe paper into flower petals shape like the picture above.
Attach them one by one on the square carton paper by using glue.
Cut the beige crepe paper like the picture above and attach it to the pink lotus flower shape.
Voila! Your lotus flower DIY decorations are done!
Cloud Shape With Rain DIY Paper Decorations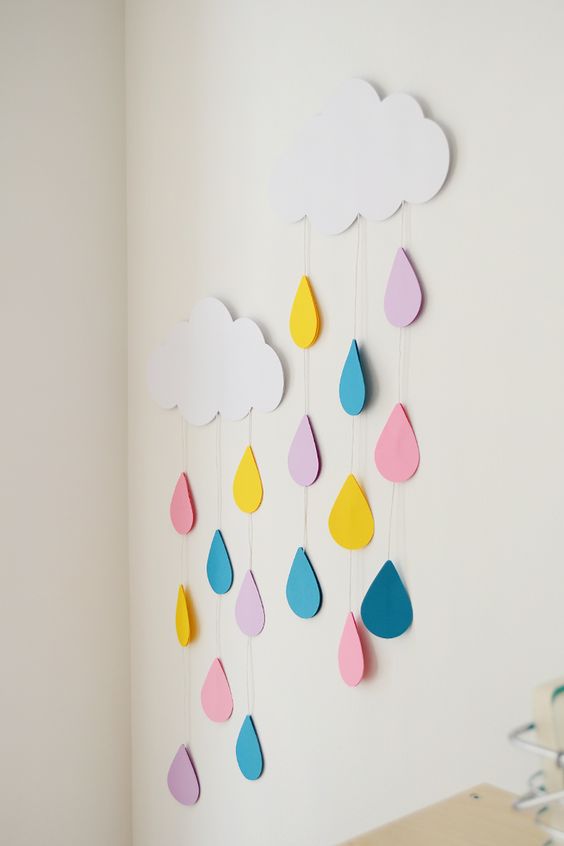 Making a cloud and water droplet shape like the picture above and cut it. By making it, we can have beautiful decorations. Glue them into the thin nylon thread to make it can be hung in your room. It has beautiful color and shape which is suitable for kids room.
Conclusion
8 easy DIY paper decorations on a low budget are suitable for People who don't want to buy something to beautify their home. To make perfect decorations, we should pay attention to materials and color selection. Hopefully, some information from us might help you to make it.