Tired of your interior and thinking about improving your home in an exquisite way without spending too much money? Himalayan salt bricks have got you covered in miraculous ways, let's find out how!
 Himalayan Pink Salt Bricks:
The pink salt bricks or tiles are made of pure Himalayan salt and are available in multiple geometrical shapes and sizes. They have been getting major hype as of late for their textured color scheme, illuminating effect, sustainability, and health benefits. Their color scheme goes from the stunning light pink shade to darker ones, ash red and off white. When the salt tiles react with the light on a certain angle they show an appealing illuminating effect. They are absolutely sustainable and have many health benefits including the fact that their antibacterial abilities purify the air, maintain room temperature, boost overall mood and others.
Let's dig deep into how these salt bricks can totally transform your interior.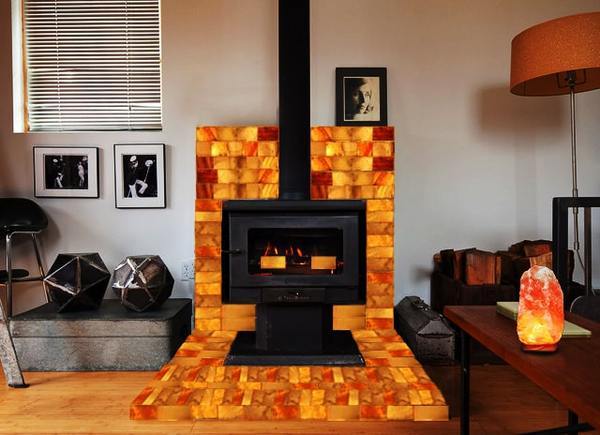 Mosaic Wall:
It's one of the most exquisite yet creative ways to transform your main walls of the bedrooms or even just the main wall of a master bedroom. Mosaic basically is a pattern that is produced by arranging different sizes of tiles, glass, stone etc. Likewise, take different sizes of salt tiles and arrange them according to your mood and likeness. You can get as creative as you want while designing this wall without spending too much money. The end product looks super fine, creative and stunning with health benefits that act as cherry on top.
Fancy Fireplace, Entrance and Staircase:
The salt tiles give a fancy touch to wherever they are being used because of their royal color scheme and fine shapes. For that very reason, they are ideal to make the fireplaces, entrances and staircases. There is also a fun fact about using the salt bricks in fireplaces that they have the ability to make the environment warm and keep the temperature steady for a longer period of time. We often go for making entrances extremely fancy and appealing because they define the look of our entire homes and make a lasting impression to the passersby and visitors as well. Likewise, the entrances made of pink salt tiles also make a lasting impression for their exquisiteness and delicacy.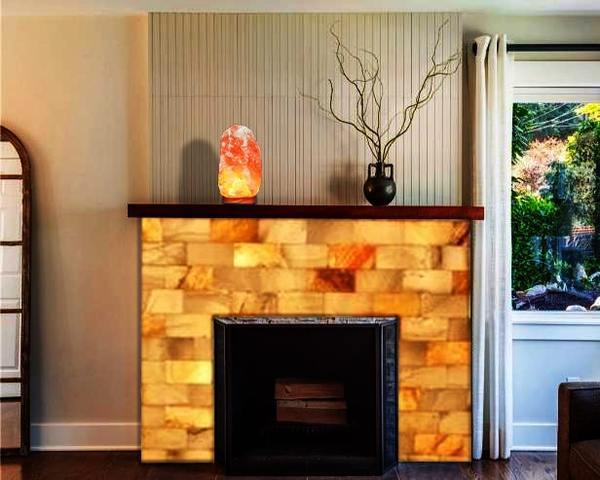 Kitchen setup:
Transform your entire kitchen by using salt bricks instead of common tiles. The soft pink themed kitchen will not only look eye-catching but also promote a healthy environment. These bricks are ideal for making kitchen slabs as well because they are reliable and don't get rusty or lose their fine texture in less period of time. Imagine cooking in a healthy and purified environment isn't it worth going right away?
Bathroom or Salt Sauna:
Imagine taking a daily bath in a salt sauna with countless health benefits and purified air. It's quite possible by simply making the bath with pink salt tiles instead of normal tiles. Himalayan salt has the ability to absorb moisture from the surroundings and as a result emit certain ions which kill the stranded bacteria-causing ions from the environment and make it highly purified. Thus, salt bricks are highly recommended to be used in bathrooms as an antibacterial agent.
We hope you liked the above mentioned home improvement ideas and definitely try having a creative interior without getting out of your budget.