Springtime is finally here. If you are like many people, you want to give your home a fresh new look to go with the springtime. Below are 8 tips that you can use for spring cleaning your home and doing it in an easy way.
Declutter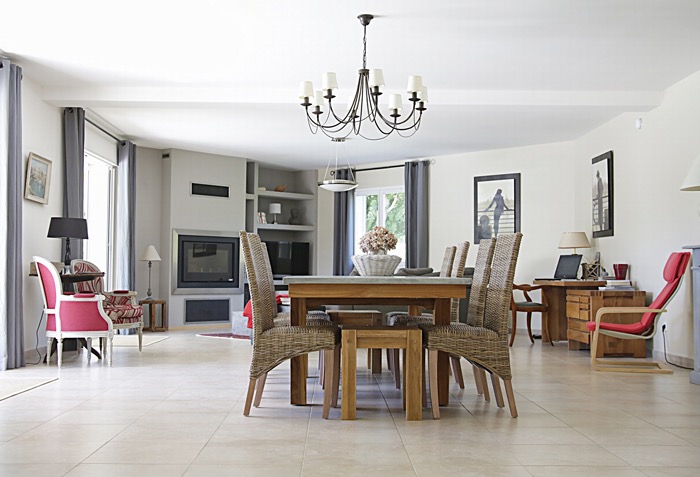 Think about how recently you have used the items in the home. If it hasn't been used in the last six months, it's a good idea to think about tossing it out. There are two exceptions to this – clothing and seasonal items. Make three piles:
These piles should be cleared labeled so that you don't accidentally toss out things that you want to keep. This is going to help you with discovering the excess things that are in the home as well as the additional room you are going to have when you declutter.
Give Your Carpets a Deep Cleaning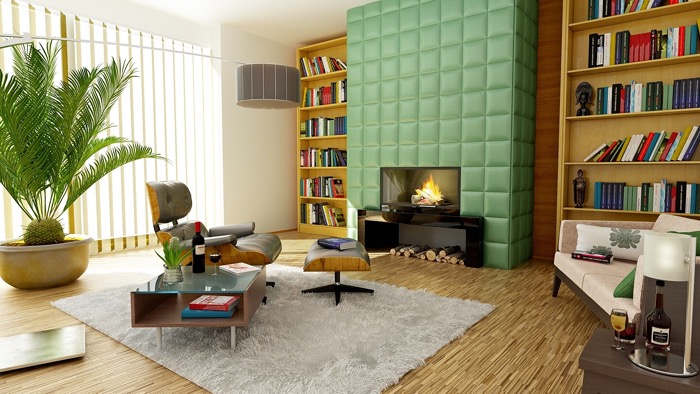 You're going to be surprised at the amount of dust, hair and dirt has been building up in the carpets. This is often especially bad in dining rooms and bedrooms, since you aren't as likely to move large furniture during cleaning. Doing a deep clean is going to help with restoring the texture and color of the carpet. You can rent a professional carpet cleaner at many home improvement stores.
While the furniture's moved, you also can think about putting it in different places. It's not necessary to buy new items, but when you move it around it might give your room a whole new look.
Use Rubber Gloves to Remove Pet Hair
You love your pets, but it's a pain when you have pet hair all over your home. Dogs and cats especially will have hair all over the house. But one of the best ways that you can clean things like curtains, bedding or furniture, simply put a pair of rubber gloves on and rub your hands over the surfaces. The hair will stick to the gloves and make cleaning a snap!
Use Baking Soda for Cleaning Your Oven
It can be hard to clean your oven, but baking soda can make it easier. Fill up your spray bottle with water and then add some baking soda into the water. Just spray your solution onto the oven's interior surfaces and avoid its heating elements. Leave it overnight and then wipe it clean. If there's any soda remaining, remove it by spraying vinegar on it.
Don't use any harsh chemicals can they can irritate your eyes and damage the oven.
Clean the Fridge
The fridge is one of the places that a lot of people neglect. Because of this, food matter, water and stains often build up. For tackling this, you're going to need a variety of household items. First go into your bathroom and grab your toothpaste and a spare toothbrush. The toothpaste has chemicals in it that can help with easily removing stains and your toothbrush will give you accuracy and friction needed for doing the job.
After the fridge is clean, you want to tackle the smells that are lurking. Take a lemon and cut it in two. Put one piece on your top shelf, and then put the other on the bottom shelf. Lemon naturally absorbs odors and helps your fridge to smell fresh.
Let Your Dishwasher Earn Its Keep
Chances are that if you have a dishwasher, you only use it for dishes. But it can do so much more. If you have kids, why not wash their plastic toys in it? (but make sure you take out the batteries!) Simply use your normal tablet or detergent and they'll be so clean. It's also going to help with sanitizing the toys, to ensure that they can be played with a lot.
The great thing about using the dishwasher means that you are letting it do the hard work. 
Use the Power of Steam on Your Microwave
Grime and dirt easily build up in the microwave. It's an appliance that is used very often and that it's taken for granted. So when you thoroughly clean it won't just help it look great, it's also going to help with improving its hygiene. Usually it's hard to tackle built-up grease and food and requires a lot of eblow grease. However, there's a way that you can do it that it's easy.
Combine water and vinegar to create a great solution that is going to help with tackling stubborn stains. Combine equal parts of water and vinegar in your measuring cup and put it into the microwave. Allow it to steam. Remove your cup and then take your cloth and use it for wiping away the dirt and moisture.
Go Through Your Closet
You probably have a lot of great clothes, but there's a good chance that everything isn't worn throughout the year. So you want to go through the wardrobe. Separate the clothing into the four seasons – autumn, spring, summer and winter.
Then try the clothing on. Are they still fitting? Are you still a fan of them? If you don't like your clothing, it's time to get rid of them. If they are in good shape, you want to donate them either to a charity shop, sell them online or even offer them to family and friends. For the items that you are keeping, bag the clothing up that aren't for the current season and put them in an attic or a storage space. You also can organize the clothing by color. This is going to help you with putting together your outfits easily.
These are 8 tips that you can use for helping you spring clean your home easily. Spring cleaning doesn't have to be a big chore. Using these tips will help you with getting a clean house and helping enjoy the warmer weather.
Another great way that you can spruce up your home for spring is with a new quilt for your bed. Browse our website and see what we have to offer.