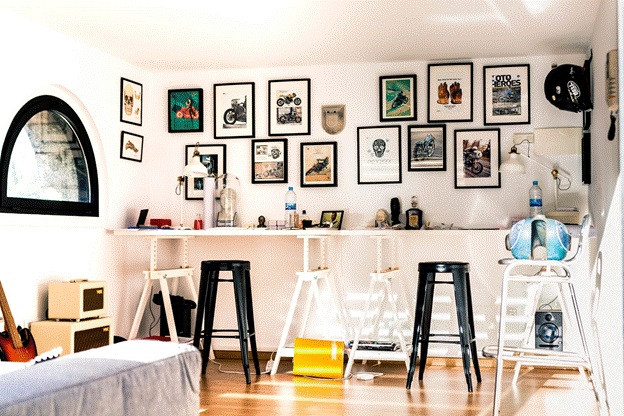 There are many reasons as to why one opts to have an apartment rather than a house. Changing demographics due to work, location, affordability ̶ you name it. Many people are choosing to invest in an apartment due to its affordability. Since it eases up the bill, it's easier to budget for food, utilities, and recreation.
Space is limited when it comes to apartments, thus the furniture and appliances that you choose should be space saver in order for you to have a clutter-free room. If you're looking for the must-haves space saver appliances for your apartment then this might be for you.
Compact Washer and Dryer
Washers and dryers are known to take up much space and have limitations in their capacity. You have these bulky machines in your small apartment and their capacity is questionable, how unfair is that?
But, worry not. The compact washer and dryer got you with its dwarfed by standard size machine and boxy appearance, together with its capabilities which rivals the standard washer equipment ̶ you won't need to worry about how much space it consumes as well as its capacity to wash your clothes. Also, this equipment can have a little nice pop of color and would surely fit for a trendy apartment.
Induction Cooktop
Cooktop is the hearth of the kitchen. Mostly, cooktops has a minimum vertical clearance of 600mm, with 200mm of horizontal distance to a vertical surface as well as a minimum of 600mm to a rangehood and 750mm to an exhaust fan ̶ which sounds inconvenient for a small apartment.
However, this induction cooktop cooking surface is 12 inches in diameter; its angled legs make five inches larger and weigh about six pounds. Also, it easily fits in the cabinet in case you might want to store it after using.
Integrated Refrigerated Drawer
The standard refrigerator takes up your space with its 23 to 36 inches in width, 65 to 69 inches height, and 24 to 33 inches depth. This would certainly cause inconvenience for your small apartment. But have you ever thought of how convenient would it be if the refrigerator could be stored in a cabinet? Well then here's a new innovation.
The integrated refrigerated drawer is a winner in storing your perishable goods. Through this innovation, the space for your small apartment won't be a hassle, with its multi temperature fridge drawer; spill proof sub tray and bins, and seamless cabinetry installation features.
Portable Air-Conditioner
Depending on your demographic location, warmer days are sure to come. So you might want to prepare for those days without sacrificing your space in the apartment. Many people buy an air conditioner that is too large, thinking it will provide better cooling. But the results are the opposite ̶ an oversized air conditioner is less effective and wastes energy at the same time.
Portable Air-conditioners might be your friend for those summer days or perhaps in the midst of a heat wave.  This equipment is less expensive than the window units; consumes less space and can be moved from room to room and is much easier to store when not being used.
Space Saving Espresso Machine
Mornings aren't complete without a cup of coffee. But can you afford to have the luxury of having an espresso machine in a small apartment? Of course you can. Inventions have become revolutionary that you can just almost hand carry anything nowadays.
Depending on what features and what kind of coffee you want to acquire, there are lots of espresso machines to choose from. But if your space is limited you would surely consider how much space it consumes. Although there is no need to worry about, since the internet is full of things that you need ̶ you just have to know what you want.
A Reliable Multi-Cooker
Let's all admit it. The kitchen takes up space due to the needed equipments for different techniques of cooking, from ranges and stoves to deep fryers and steamers. But what if you have a machine that could do all of those in just one equipment?
There's nothing more that could make an avid food enthusiast happy but to know that one could cook the dish they love all in one go. Boil, Sautéing, Steaming ̶ you name it, a multi-cooker has it all for you. Not to mention that it just takes up little of your space and may cook up to five times quicker than the conventional methods.