Nexthomegeneration.com – DIY or do it yourself is a method that makes anything that you need and wants by yourself. This method teaches us to create something without buying in the store or market. It also makes us save our money and suitable for people whos on a budget but wants to have something like decorations or other things. There are many people that want to have beautiful decorations at Christmas but don't want to spend a lot of money. If you are one of them, DIY eco-friendly decorations are suitable for you. It also makes us create a greening room and friendly environment. Today we will give you DIY eco-friendly Christmas decorations and room decorating ideas.
What Is The DIY Eco-Friendly Decorations?
It is something that we can use to make our room look beautiful. This one is very eco-friendly because we will utilize used materials or anything that we can get without buy. It also makes us participate to make our world greener and create a friendly environment.
Why We Should Make It?
There are many advantages that we can get if we make DIY eco-friendly decorations. If you want to know, we will tell you about it. Probably, by knowing the advantages, we interest to make DIY decorations for Christmas. Now, let's get to the list!
We can save our expenses by making decorations by ourselves.
The decorations will have many designs and shapes than buying them in the store.
It can make us have many decorations that more affordable than buying them in other places. We can also make it as much as we want with used materials in our home without buying it.
It is suitable for those on a budget because it can make them doesn't spend money only to buy decorations.
We can adjust size, design, and shape to make beautiful decorations as we want.
DIY Eco-Friendly Christmas Decorations
Reindeer Face Decorations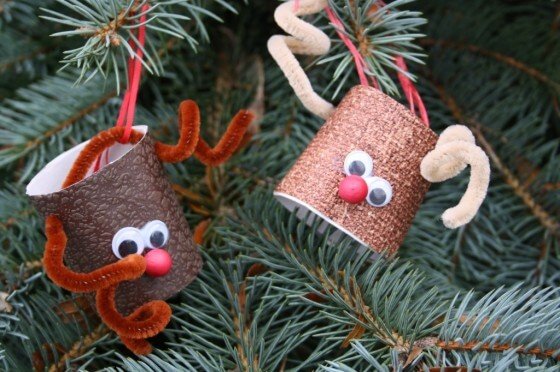 Do you have a used toilet paper roll? If you have, we recommend you make a reindeer face by using it to make our Christmas tree look beautiful. We can buy affordable wiggly black eyes to make it. We should use wrapping paper or anything that has a beautiful color or pattern. We can use a used fabric for covering it and add a rope for the ear and hand to make it looks like reindeer.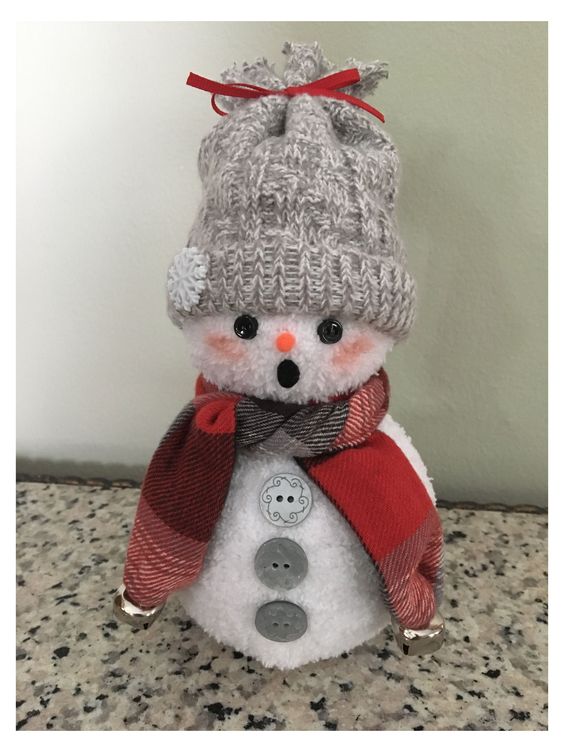 A decoration to make our Christmas tree look beautiful, it is should have a design that is related to Christmas. It tends to have snowman, deer, and Santa Claus decorations and we should make them have a stronger concept. This time we will make a snowman using a sock that certainly many people have. We only should fold it until like a ball and tie up the tip to make the head of a snowman. We can cover it with a used fabric to make a scarf and add wiggy black eyes for making a cute face. We can add a tiny winter hat if we have, If we don't have it, it doesn't matter because it doesn't make it look ugly.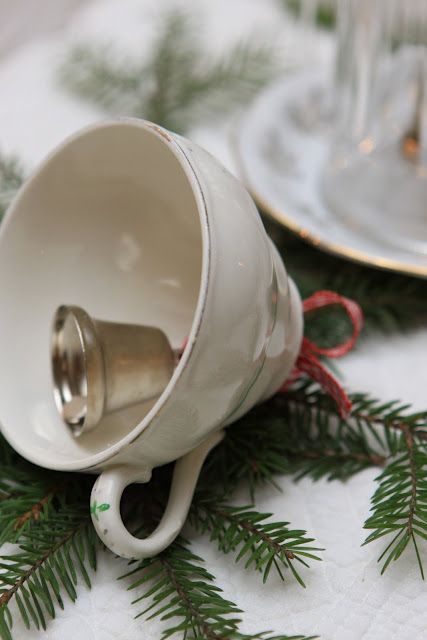 To make this decoration, we can use a used teacup rather than being thrown away let's utilize it. We should make a hole under a cup and add a rope that was tied with a bell. We can also add decorations like stickers or anything to make it prettier. Don't forget to hang it in our Christmas tree.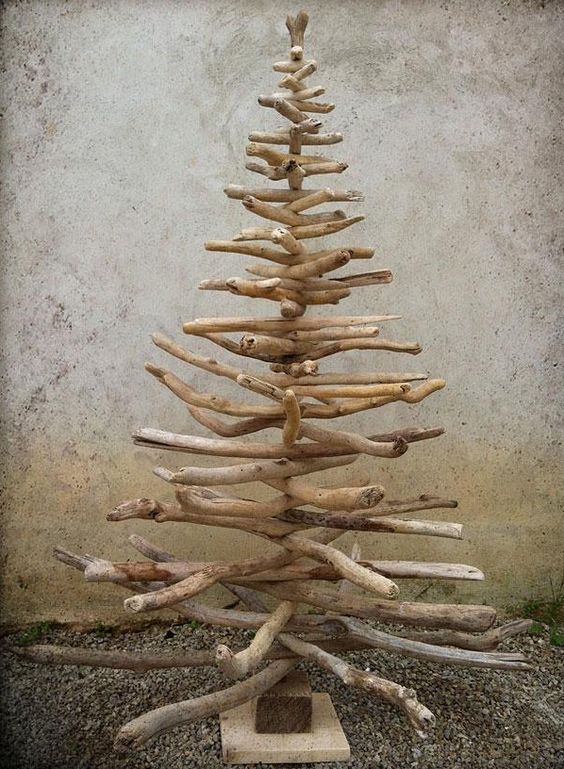 Have you ever think we can make a Christmas tree using a twig that scattered in our backyard? We should make a place for it by using wooden material and make a rectangular shape. We can use wood glue for making twigs stick to each other and arrange it until looks like a Christmas tree.
Santa Claus Origami Paper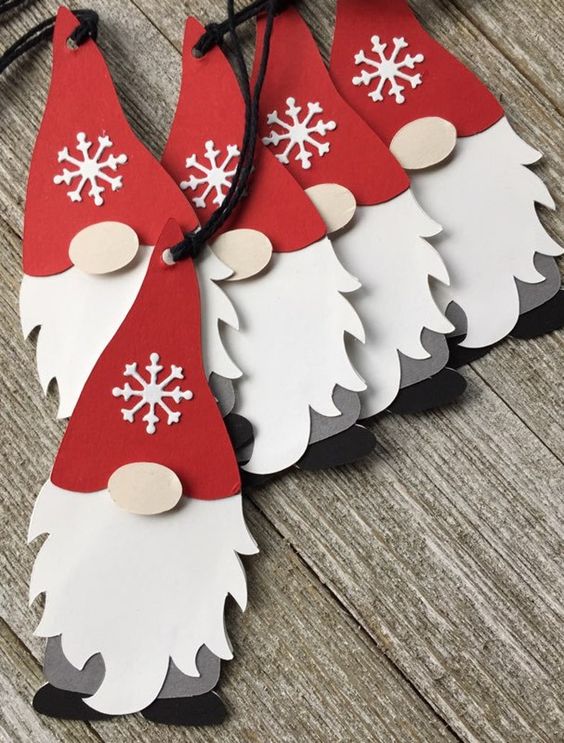 For making stronger Christmas accents we can make a Santa clause using origami paper to make our room look prettier. We can make many Santa Claus shape and add them together with rope. We should hang it in the room or our Christmas tree.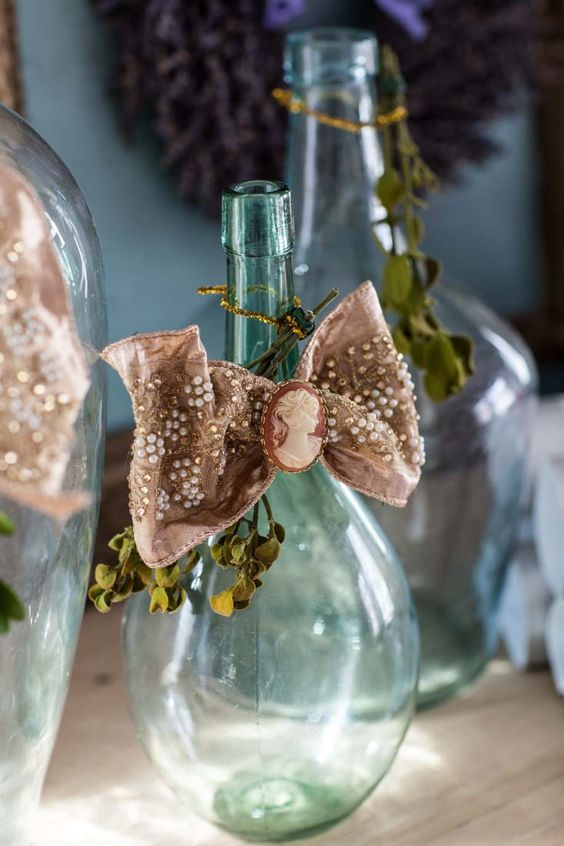 We can make a used bottle into a decoration by adding a beautiful ribbon that can make it look unique. We can also paint it with blue color to make it look colorful and beautiful than doesn't use color at all. This decoration is suitable to combine with eco-friendly furniture.
Room Decorating Ideas For Christmas
Besides the decoration, we also need room decorating ideas that more be inspired you to create the best room for Christmas! Now, we will give you some ideas about room decorating ideas for it. Let's get to the list!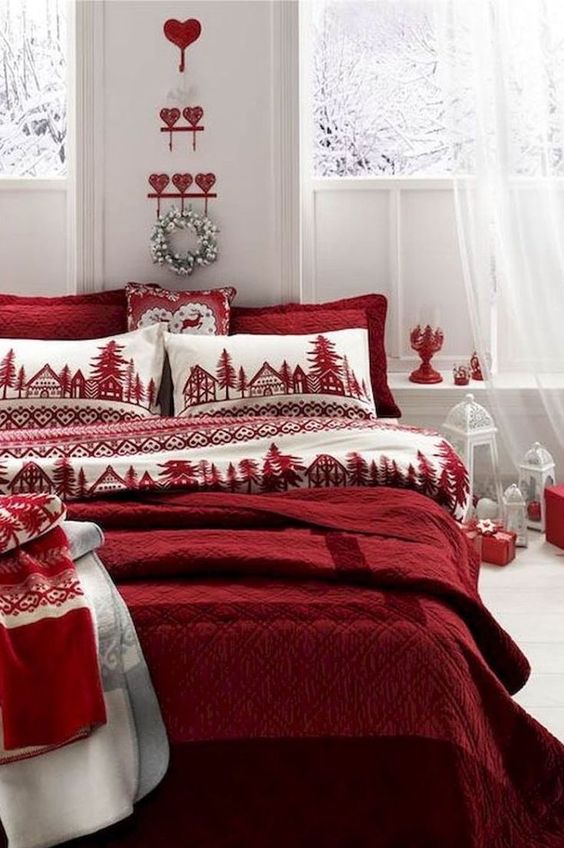 If we want to make a bedroom have a stronger Christmas concept, we can use a red bedcover. A heart sticker can be stuck to the wall to make it prettier and have attractive decorations. Don't forget to add an ornamental that has a Christmas accent.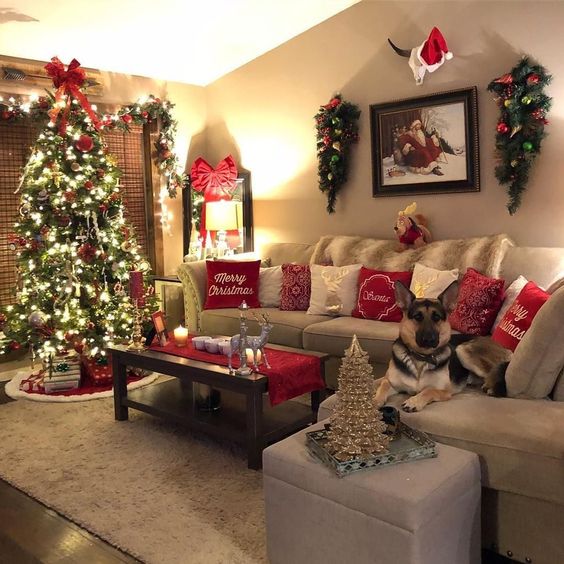 A pretty living room can be made with a luxurious Christmas tree that can be added and it can be combined with a red pillow cover. We can also add decorations that have a Christmas design. A white fluffy carpet is preferred to make our living room have a warm atmosphere.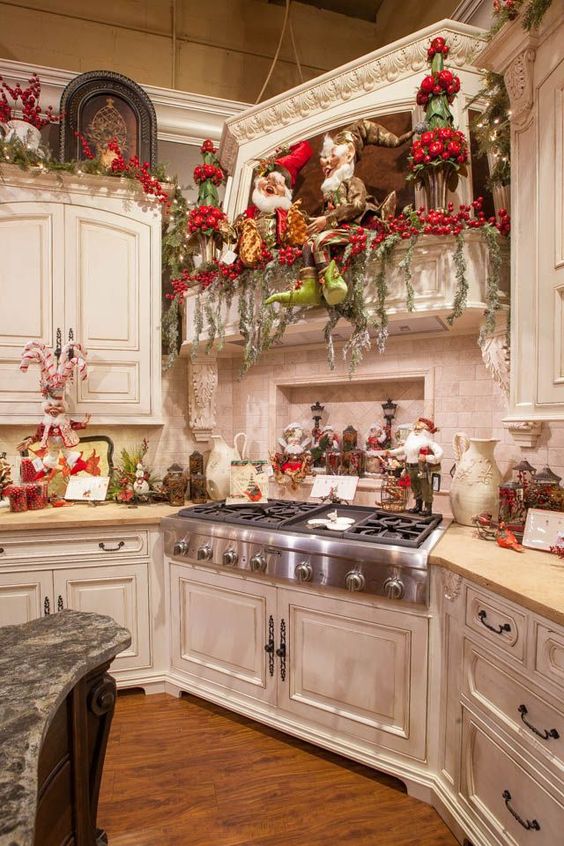 Some Christmas decorations can hang out in the kitchen for making our kitchen have a stronger Christmas concept. A Santa Claus ornamental and anything that has red, green, and white color are suitable for our kitchen. We can use wooden furniture to make a natural concept and stronger Christmas accent in our kitchen.
Conclusion
To make a Christmas room look pretty and fascinating, we have to pay attention to decorations and furniture. If we carelessly in the selection process, it will make our room look bad on an important day like Christmas! That's why we have to make sure the decorations and furniture are related to it. Hopefully, by using our tips and ideas we might help you to create the best room on an important day!