If you're looking for elegant and refined decor, what you need is a French decor style. Classic yet enchanting atmosphere of French style interior pops out joy and elegance.
If you've ever been to France, the true French decor probably impressed you.
The French take great care and consider every detail to keep home decor stylish and well-maintained.
The French love chic and well-groomed environments in both public and private spaces in which they display a distinctive and elaborate decor that reflects grandeur taste and refinement.
Most importantly, French decor seeks a certain strength and dynamism when using all sorts of different decor sources. Decoration items should be blending in harmony and merging with each other.
French decor moves away from aesthetic dichotomies and instead aims to connect the elements that make up the decor.
So where exactly does French style decor come from?
The origins of the French style decor are the palace structure and ornaments, which style comes to us from the highest nobility and bourgeois classes. Late in the 17th century, these groups aimed to decorate the interiors of their homes in detail.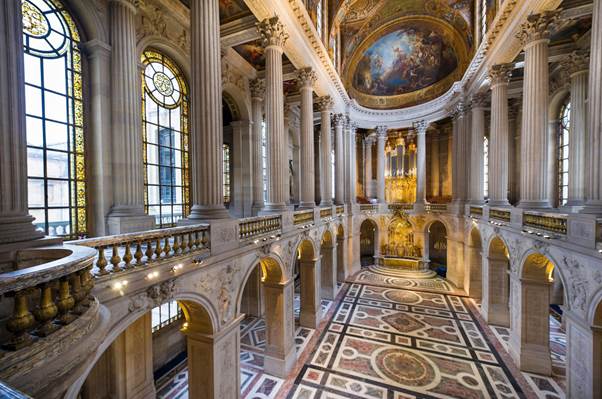 The Palace of Versailles is a great example of the French decor style. The palace has been a prime example, still serving as the French decor guide centuries later. Because it comes from noble classes, this decor style always conjures up palaces of the past with its splendor.
But how can we describe it? We can use words such as delicate, elegant, detailed, soft, moving, dynamism, textures and polychrome for elaborating.
Art and decor merge to create a truly breathtaking interior.
Pure elegance to your French-style living and dining room
It is no secret that the living room is the room used to entertain guests and where families spend most of their time. In light of this, you should take the time to decorate your living room well and if you want to add elegance or enhance the decor, consider taking cues from the French.
Your furniture, especially its design, will help you create a French decor style. The edges of your chairs should have curved, rounded or stony designs; it should not be straight in any way. The same goes for your table.
Curtains should match your tables and chairs. It should have a dramatic vibe that was a design concept during the 17th and 18th centuries: dynamic with openings and eaves on top.
Choose wooden floors. You can also cover your floors with a large rug with geometric patterns or designs. The result can be a wonderful shabby chic style that keeps the whole room's features in harmony.
Simple wall color
If you're not sure what colors to use on your walls, don't go too big. Choosing the right color is simple and easy.
White will be your primary color. It allows you to easily match with other hues while creating a chromatic balance. You can also use other colors on your walls, as long as you are sure to match them.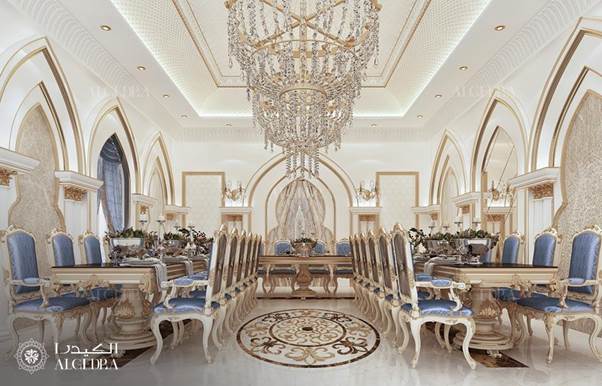 Pastel colors are the most popular options for this decor style. Light greens and warmer tones such as blues and salmon can also create an ambience with an elegant color palette.
Other French-style decorative resources
Of course, there are other elements that you can use to create an elegant French room. Some examples:
Mirrors: You don't have to use too many mirrors, but they're a great resource. Mirrors create depth and can have a frame that sustains the dynamism of the rest of your furniture. Try to find a mirror with movement and curves.
Main light fixture: This is an absolute must. The circle will be a sign of wealth if it's a chandelier with diamond or other cut glass.
Plants: In addition to the natural feel and color they provide, they create an emotional, sensitive environment.
Algedra is one of the best interior design companies in Dubai. Check the company's latest design projects.