Sliding doors are often the most difficult windows to cover in a home. They are a thoroughfare and so need to be accessed easily. They are also wider than most windows which make finding the best window coverings for sliding doors difficult. If you're looking to cover a sliding door, my best tip is to take your time and do your homework.
Talking of homework, one thing to note when selecting a sliding door window covering is the installation.  Sliding door window coverings are usually installed as an outside mount, that's because most sliding doors don't have the depth; blinds will need to be installed on the wall above.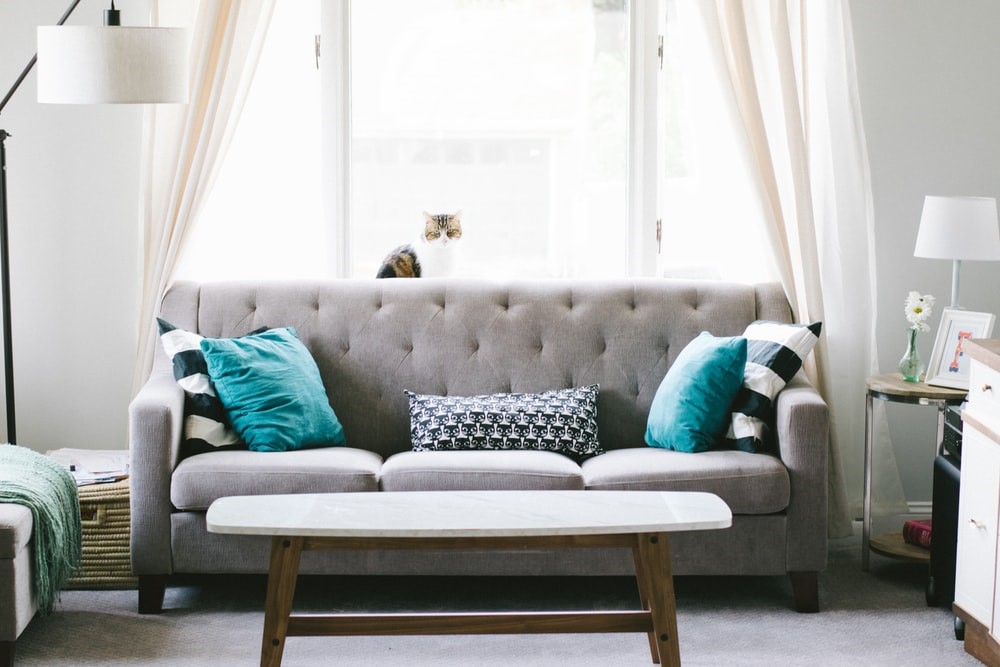 So which are the best blinds for sliding doors? Well, that depends on how you use your sliding door and it depends on your taste.
Things to consider when making your window covering decisionA
You might like the look of a style of the blind but is it going to be practical for your living situation and how you use your sliding door? Ask yourself these questions first.
Will the sliding door be left open regularly?
Is it a high traffic area?
Will it be opened and closed a lot?
Will it be exposed to the weather?
Do you have a view that you don't want to block?
How much privacy do you require?
How much sun does the window get?
Do you have wall space for the blinds to retract?
Will it be easy for the kids to open and close?
Is it easy to keep clean?
Now that you have an idea of the practicalities of your doorway let's look at the best blind options for a sliding door.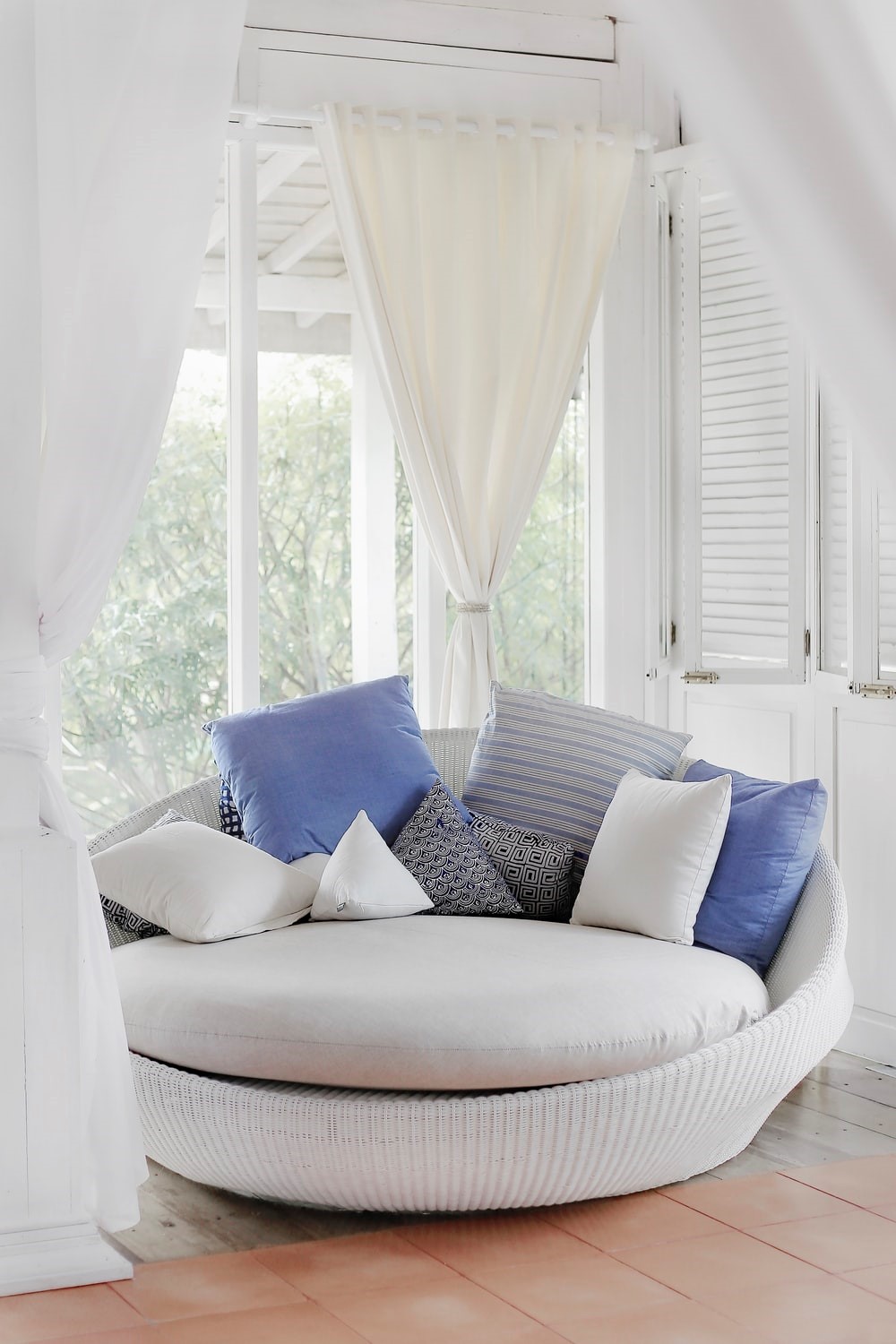 Best Blinds for Sliding Doors
Panel Glide Blinds
If you're not a fan of the utilitarian look and feel of the vertical blind, the Panel Glide blind is for you. It has a sleek and elegant look, they're straightforward to move using a wand and so you can completely uncover the entire sliding door to enjoy the view, the breeze and natural light. The tracks can also be extended beyond the sliding door so you can expose the whole sliding door.  You can get panel glide blinds in translucent, block out or light-filtering fabrics giving you various options depending on the use of your door.
Veri Shade Vertical Blinds
Not just any vertical blind, the Veri Shade is the 'Gold Class' of vertical blinds. They're a contemporary take on the old-style vertical blinds you'd see in an office or old rental home.  So how else are they different? The fabric is curved and offers an alternating light filtering and room-darkening fabric panel; you can have sheer light or complete privacy.  Admittedly, traditional vertical blinds aren't the best choice for sliding doors. When your sliding door is open, there can be a lot of flapping about in the breeze and banging of the connecting bottom chains and weights. This constant banging puts a lot of wear and tear on the blinds and it's just plain noisy. Veri Shade vertical blinds, on the other hand, don't have weights or chains on the bottom making them a much more practical option for sliding doors, it offers a softer look and a safer option if you have children or pets.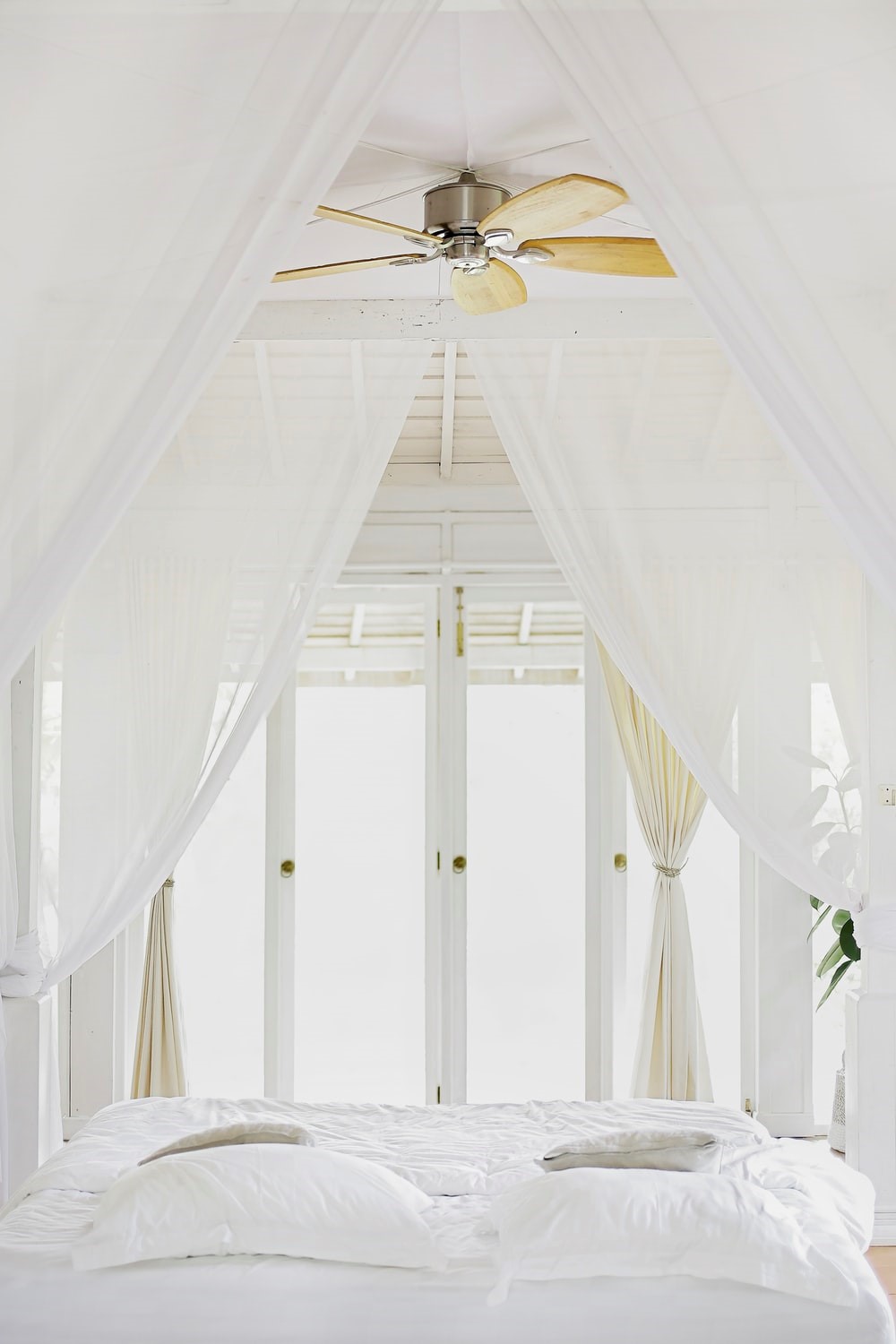 Aluminium Shutters
A crowd favourite thanks to their popular Caribbean and Hamptons feel, aluminium shutters will suit almost every property. But why are they particularly great for sliding doors? Firstly, it's because you can enjoy the faux wood look with the weather protection of aluminium. If you leave your sliding door open in the rain, the aluminium won't warp as wood does. It's particularly handy if you live near the ocean; you don't have to worry about sea spray or rust. The louvres on the shutters can control both light and privacy; let in lots of light or just a little. Aluminium shutters can also be installed on a sliding track and depending on your home; this track can be extended past the door so the panels rest on the wall when fully opened and don't block part of the sliding door window.
The ease of transition from indoors to outdoors important, the sliding door is usually where this transition happens and where the joy of indoor/outdoor living starts. You can enjoy this lifestyle, even more, when you pick the best window coverings for your sliding doors. You can avoid frustration and, instead, enjoy relaxation.
Jo Hyslop is the owner of Blinds Plus Awnings & Shutters, an Australian family-owned and operated business in Brisbane. She loves to work hard breathing life into the visions of customers when it comes to window coverings.