Everyone or family would want the place they live in, including the apartment. But not everyone is lucky to have a wide apartment. Need a concept and design ideas are very bak so that the apartment is comfortable to live in. We will help you who have a small apartment to be comfortable to live in and have an attractive design.
Small Apartment
Today, there are so many people who choose an apartment to be their home for many reasons. In addition, the narrowness of land to build houses in urban areas and the high rate of land rent makes the apartment the right solution. But not everyone can have an apartment with a large size or spacious, but quiet, here we will help you to have a small apartment but comfortable to live with an attractive interior design.
How to Design a Small Room
Unlike large rooms, you can freely use furniture as you like. Small rooms certainly need special attention, where you have to think about the risks first before using them. The risk is sure to get for those of you who have a small apartment of course "tightness in the room". It is important for those of you who have small room things like:
Selection of furniture.
Color selection of room.
Air circulation.
Space utilization.
Creativity.
Tips for Designing a Small Apartment
To design a small space, creativity must be done. So you have to be clever in designing this room. For a design idea, we have prepared some tips that you can make a reference material or imitate some design or idea from us.
Selection of Furniture
You must be smart in utilizing space by selecting some items or furniture that will benefit you like some photos below.
The choice of a good bed and clever design can combine two rooms into one, which makes mar your sleep can serve as a place to study or work. So now you can get a workspace as well as a room from a room in your apartment.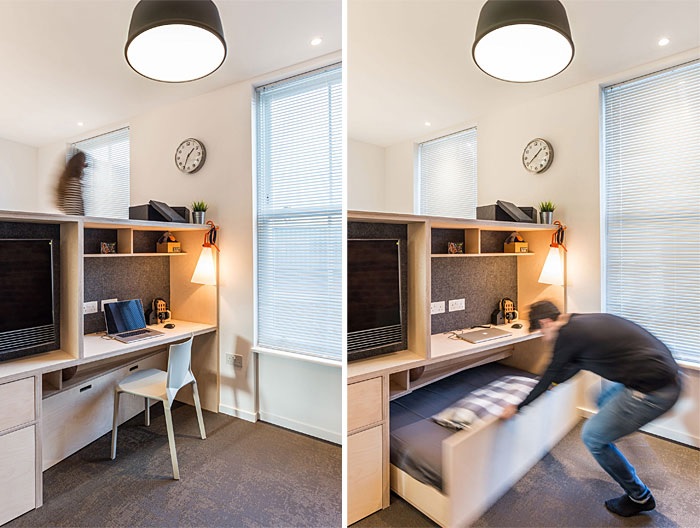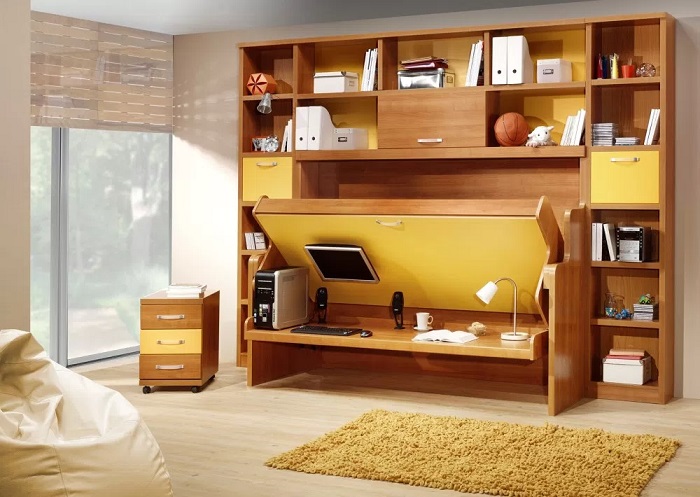 Space Utilization
Although the space in the apartment is very small, however, you can create another room by creating a floor above another room like the picture below which makes a bedroom above the kitchen. The really smart design is not it?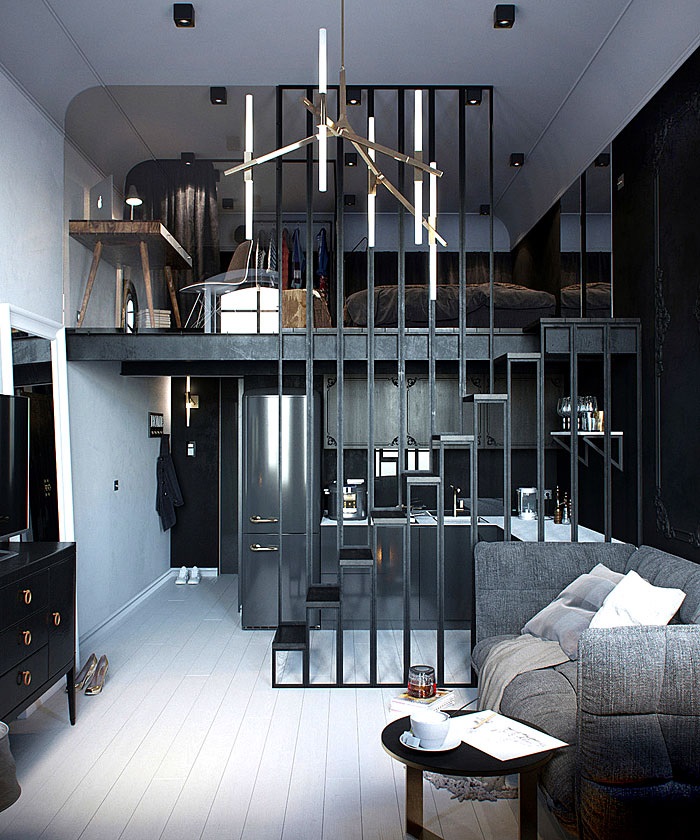 Useful Furniture
A smart choice to use furniture is to choose a multifunction furniture such as the sofa below that can be used to put books or other items, with this you can save space on the walls or your apartment room.