Who doesn't want a loved one to look happy? There are many ways to make you happy and one of them prepares their special bedroom and of course according to your desire. To make your special bedroom is now very easy because you have many ways and designs that you can use when designing a bedroom for you. And here we will give you 10 child bedroom designs that will inspire you.
Child Bedroom Design
Delivering your special bedroom is one form of affection from parents to their children, so also for those of you who are looking for an example of design for your child's bedroom, we always shape you by giving a design idea of a bedroom that touches color and fits for children's use.
10 Design of Children's Bedrooms
It would be more fun if you provide a special design for a child's bedroom, but to determine a design is certainly a little difficult because there are too many design ideas that you can use, but calm down, we will form you here by giving 10 designs of children's bedrooms as materials inspiration for you, or maybe you will like one of the designs that we provide and there is nothing wrong if you copy one of the designs below.
Minimalist Design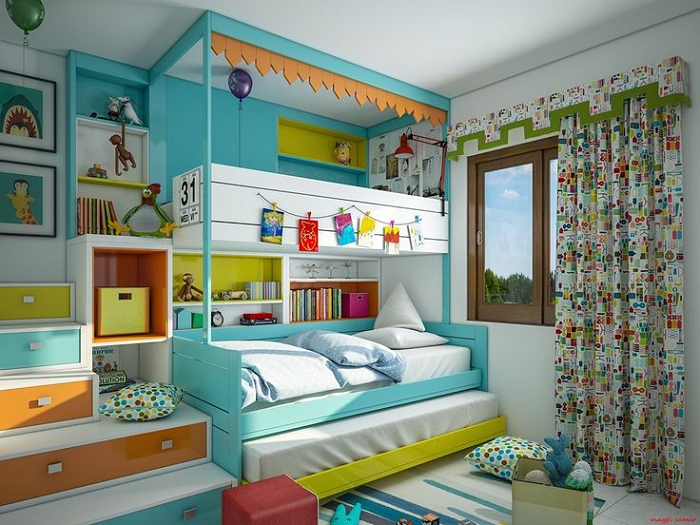 A minimalist design like the design above might be your child likes. with a colorful design but a minimalist concept is still felt in this room that makes this child's bedroom look comfortable.
Modern Design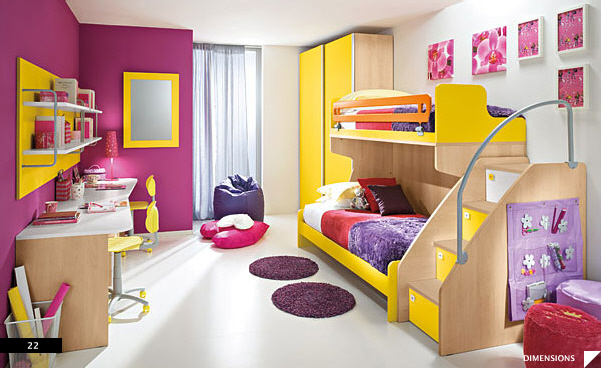 The bedroom that has a modern design concept will look more comfortable, what else is the furniture that has a minimalist design will be easy to find.
Car Design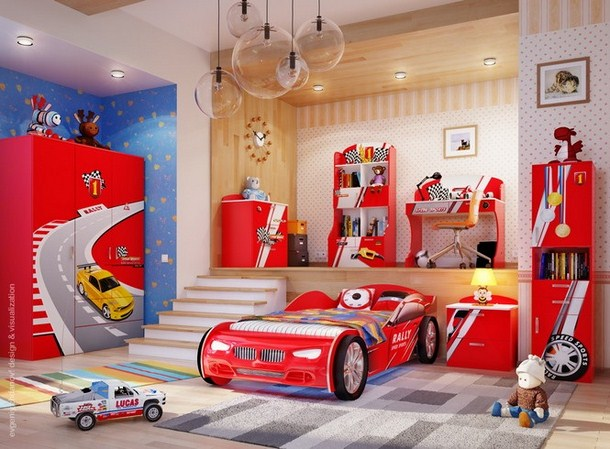 A car design might be liked by children who have hobbies related to one of these vehicles. so with a design like this, a child who has a hobby like this will really like it.
Sports Design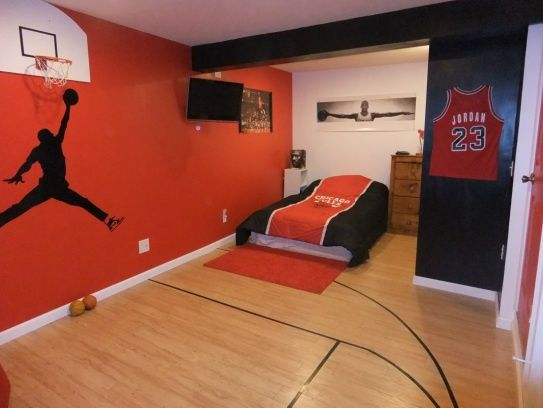 This sports bedroom design is suitable for those of you who like to exercise and it will be easier for you to support your child's hobby in sports.
Cartoon Design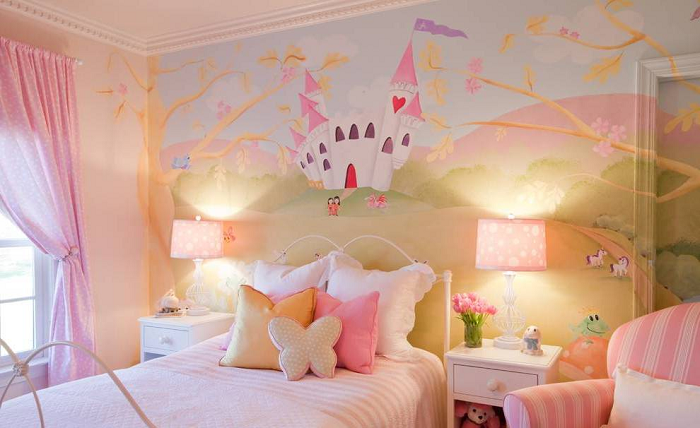 If a child is very fond of stories or fables from movie series, it might give you a design idea for their bedroom.
Music Design
the concept of music will be suitable for use in a bedroom and this looks good, like the picture above that uses furniture that has elements of music in every furniture that is used in the bedroom.
Single Color Design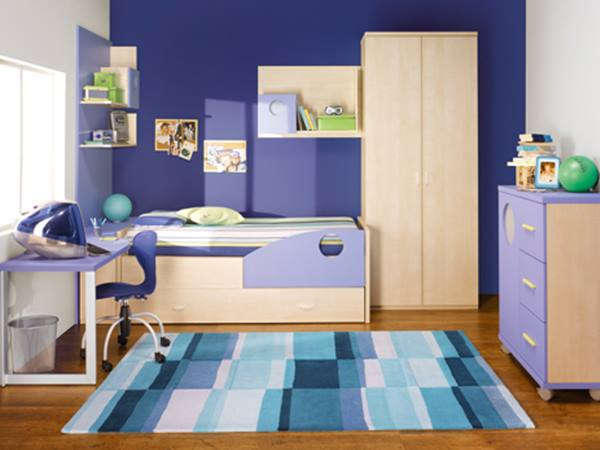 If your child or you don't really like the colors in the bedroom, you can use some of the colors you like. Like the design above that uses blue as the concept of a child's bedroom.
Twin Bedroom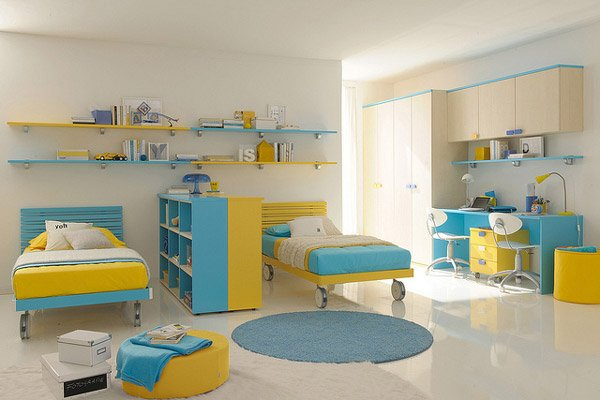 It's nice if you have twin kids and make the bedroom easier for them like the bedroom design above which seems simple but comfortable to use.
Bed Design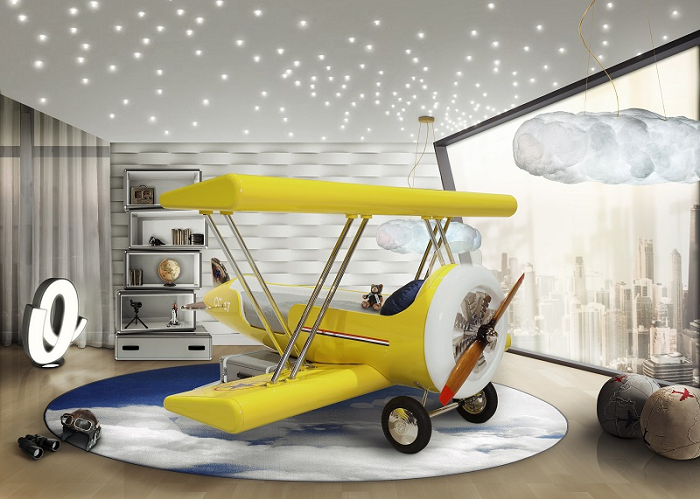 You can use a bed that has a design or shape that is like a vehicle or even an airplane and this will make your child happy, of course. Like the design above that uses the idea of an airplane as a design of a comfortable bed.
Beautiful Decoration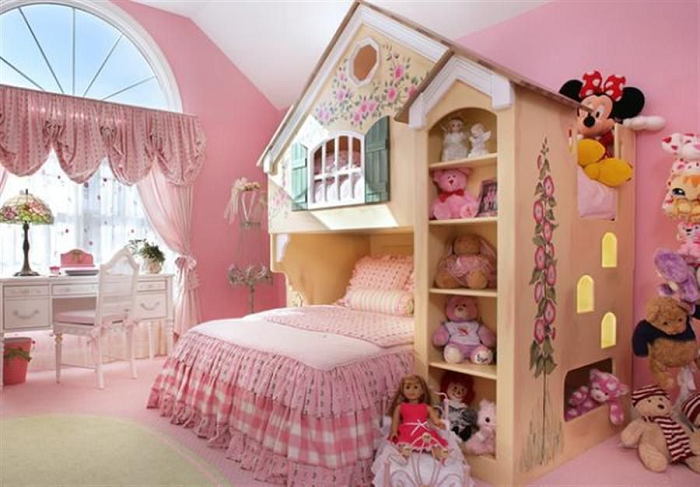 The decoration is the last stage in designing a room and this can give you an idea to design a bedroom for children by placing toys that your child has as beautiful and neatly arranged decorations as shown above.