Hello friend, NextHomeGenerator is back again bringing up an interesting design idea. This time we will give you a design idea from the greenhouse that will have many functions, of course, the best design desirable. This will be the latest design idea in 2018 because not many people are using this design idea.
Home Design 2018
The more craving the desire and creativity of human make the year 2018 has a lot of interesting design ideas that you can use. Even in the year 2018, most people design their homes with their own design ideas, and there's nothing wrong with you to try this.
As we promised that here we will give you an interesting design idea in your garden you can use the greenhouse for anything else that will benefit you of course, what I want? We see the information !.
Greenhouse
Not many are people or families who have a greenhouse in their home, but for those of you who have a greenhouse, we have an interesting design idea. If you usually build a greenhouse for the collection of plants or other things, now you can try our design ideas that utilize the greenhouse for other rooms such as the comfortable Living Room and as the other room.
Living Room In Greenhouse
Munkin is a new idea that you know. However, this idea should you try where the living room located in this greenhouse has many advantages that will get in like:
More Comfortable When In Use
Surely you can imagine it yourself how if you feel in a Living Room that has a nice design with surrounded by green plants or beautiful flowers.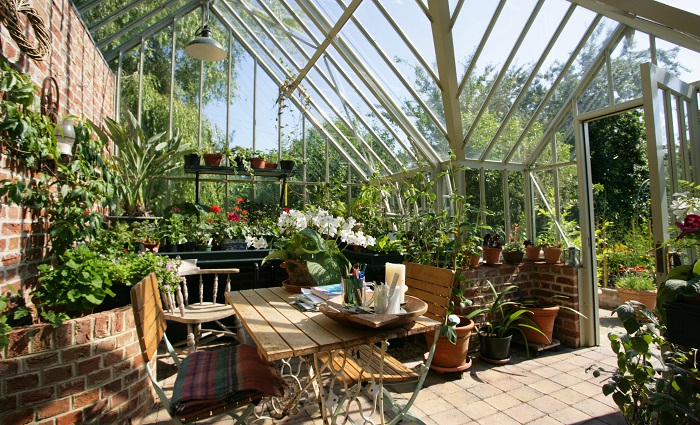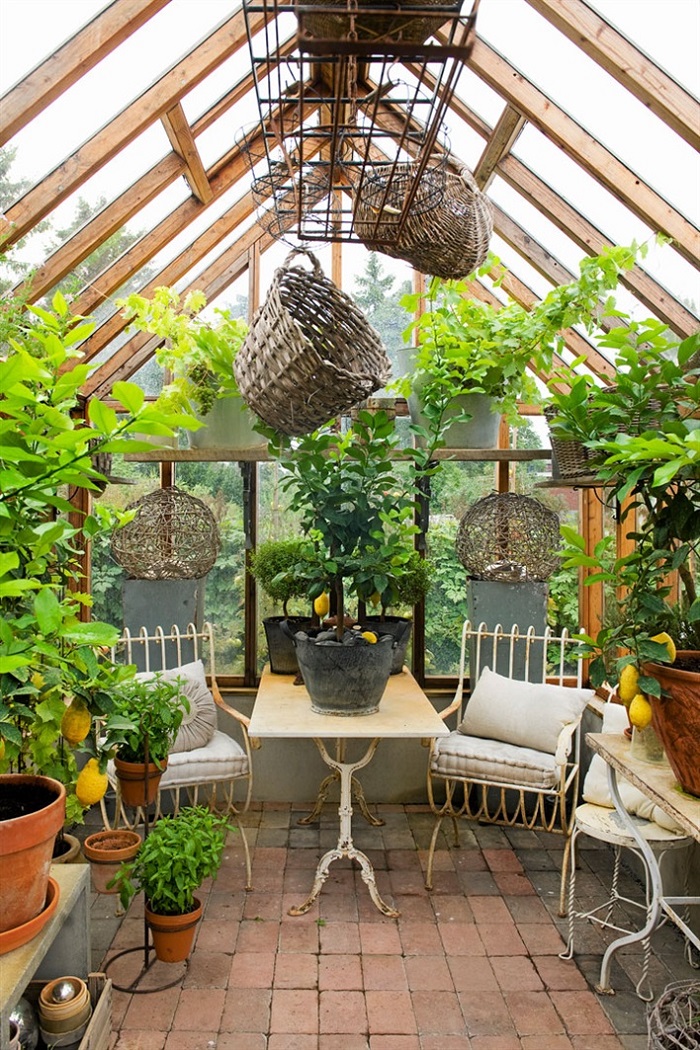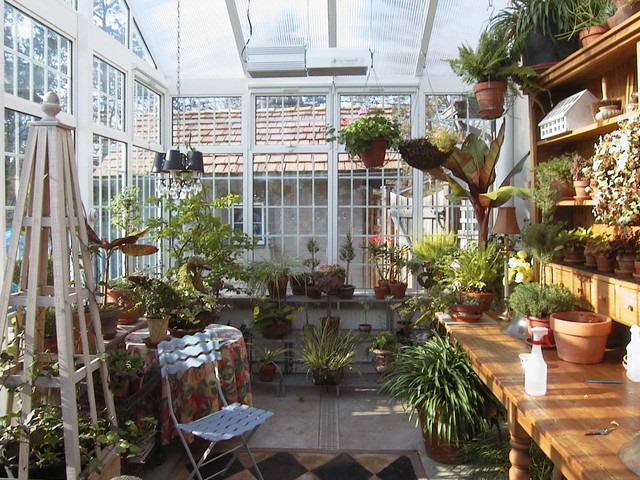 The Next Place To Relax
As you know that the living room has a lot of uses as well as a place to greet guests to a place to relax for the whole family. Of course with a design like this living room will be more comfortable in use even better to be made as a room for relaxation.
Hobby Collecting Ornamental Plants will be More Exciting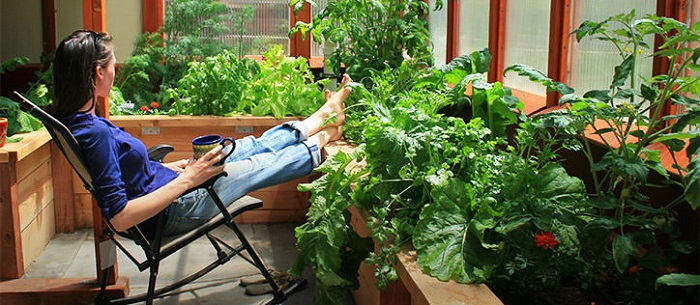 Most people build greenhouse hobby to collect or plant beautiful ornamental plants. with a design like this would be more fun where your decorative plants can be displayed beautifully as a decoration of the room that will imprison everyone who is in the room.
And there will be more things you can get when designing your greenhouse properly. So, for those of you who have a greenhouse, what are you waiting to design the greenhouse for a comfortable living room.