To have a dining room in a small house is certainly difficult, but with the appropriate design and some ideas or concepts that either create a dining room in the house or small room, it may happen. With the development of design, science is now a lot of design concepts that can be used in small rooms including small dining room design in the house and apartment.
Dining Room
A special room of this family now has a lot of functions, not only in use for family activities, now dining room is often also used for other family activities such as chatting and even other activities. A comfortable design is appropriate to use for a room like this so that the activities in the room becomes more fun and comfortable to use.
Design Concept For Small Dining Room
Almost all homes have a dining room, but not all home has spacious dining room as well as home which only inhabited by some family only so that small dining room is enough for them. However, a small space also requires a design, even with the right design that small can be felt wide by doing some things like:
Doing the proper furniture arrangement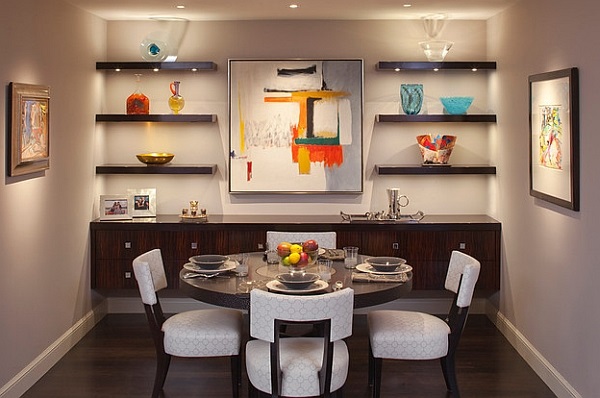 With good furniture rigging, you can save space and so that the dining room is narrow or small is more comfortable to use. The use of furniture should also be considered as using the furniture you need.
Use light colors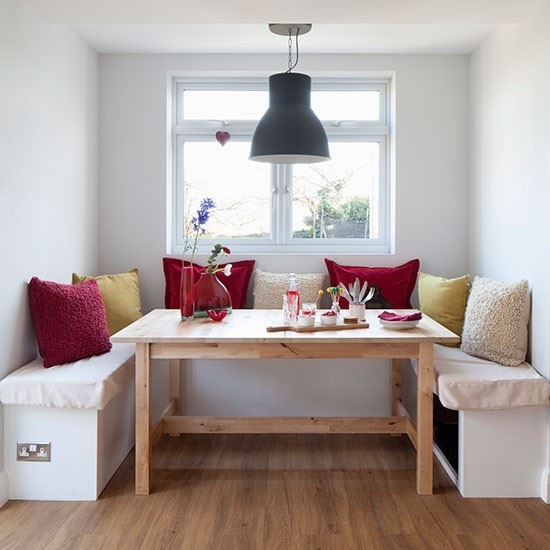 Color can also manipulate your eyesight, by using bright colors like white can turn a small or small room into a broad. Not only the walls that you can give a light color, use also bright colors on the furniture in the room.
Use furniture that can be bloated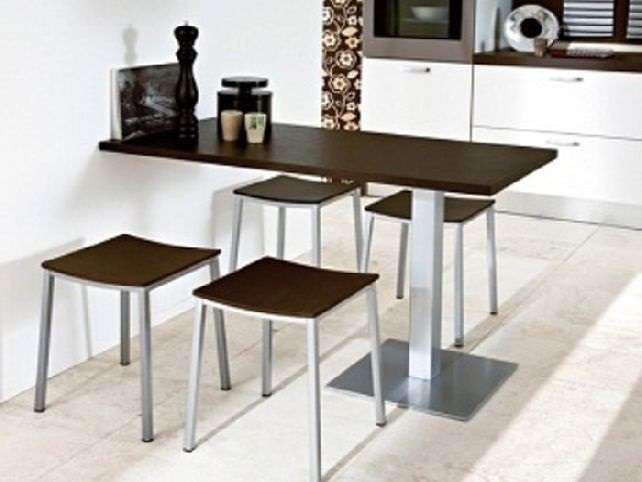 As an example of the above design, you can use furniture that can be profitable such as saving space so that small room can be a little broad because of the shape or size of furniture that is in use.
Good room utilization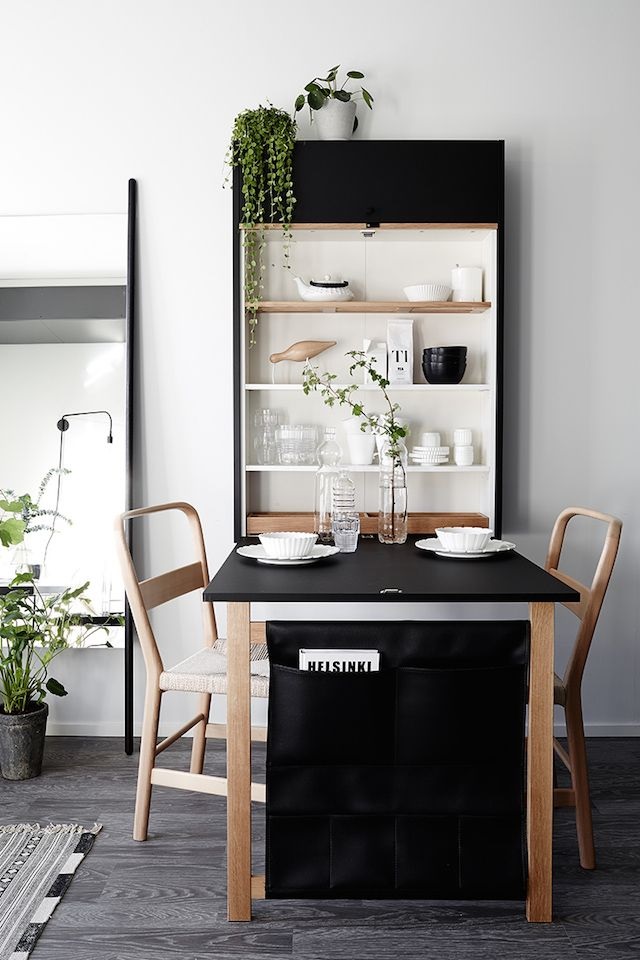 Do not need a large room, you can also take advantage of unused space. With the use of a good room and the right design for a comfortable dining room you can also create like the picture above.
No need to use furniture that is not important.
Small rooms certainly have disadvantages such as cannot use large furniture and difficult to add accessories for other furniture. Therefore, for a small room, there is a good idea to use the important furniture just like chairs and dining table just so that the space in the room is widely available so that the activities in the room were spacious and it is also free to do other activities in the room.